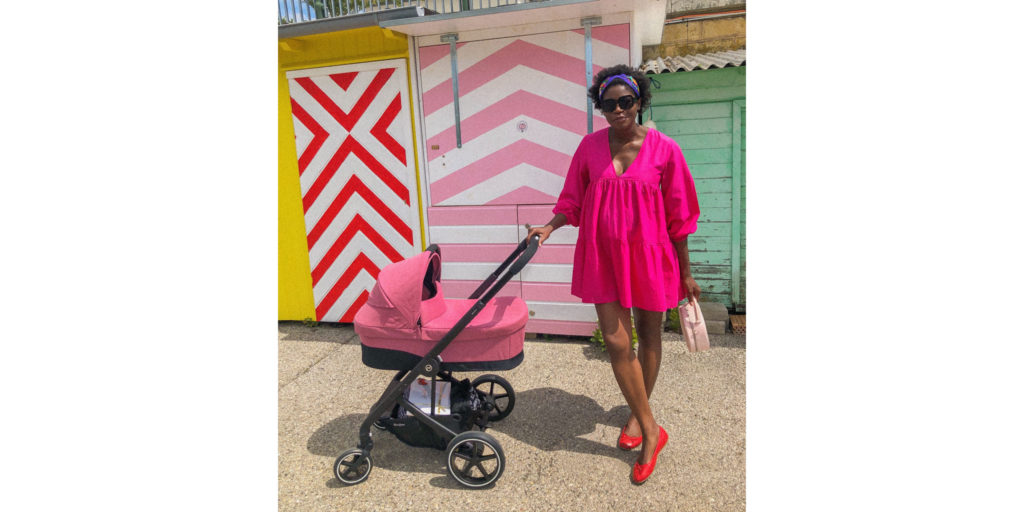 I'm often asked these days what do you wear when you were pregnant ? Here are some of my pregnancy style tips that help me still today for post pregnancy.
Create a little section in your closet specifically for your new figure with your go-toes. Therefore you can quickly find clothes that fit you in a dedicated area and run out the door. After panicking several times in the morning because I didn't find anything that fit me I decided doing that and it's life changing!
Invest and wear things comfortable for you but still durable practical and looks good. I strongly recommend stretch jeans, leggings, a great sweater dress, shirt dress, long maxi dress, caftans, slouchy trousers, tuxedo or blazer jackets. For lingerie, bralettes and briefs are great.
Pick easy clothing that don't wrinkle. You're too tired and busy for ironing!
Mix classic pieces with casual or sportswear you will feel comfortable and dressed up.
Swap your heels for nice flats or kitten heels.
Notes you can look better in five minutes by adding some jewelry, mascara, matte powder and lipstick.
Below are some of the similar things I bought and wear during my pregnancy and afterwards. I particularly love H&M lingerie because it's comfy and affordable.
RELATED READING
The Best Pretty Clothing To Wear When You're Pregnant
Cute Dresses For Expecting Mothers
Some of the links included in this blog post are affiliate links, meaning that I may earn a commission if you click through the link and make a purchase.
In the same category