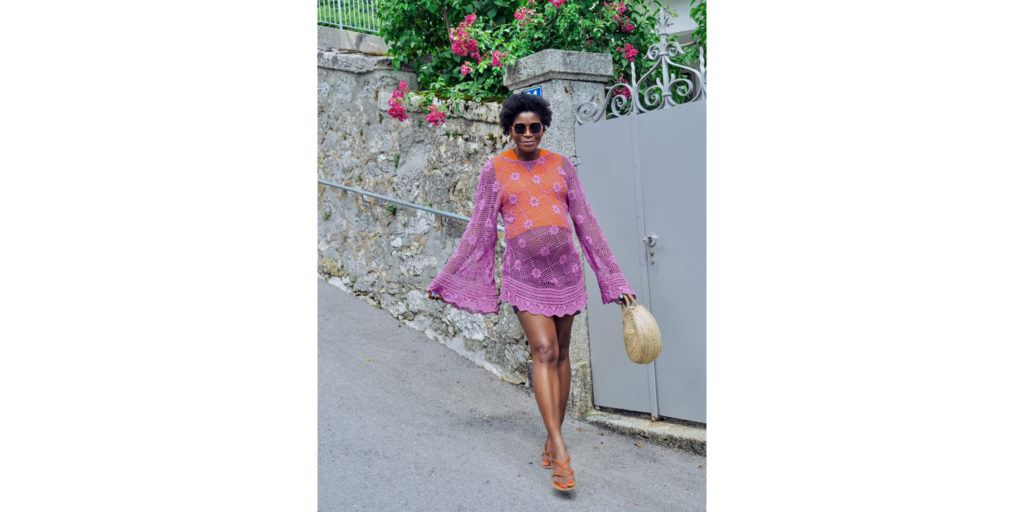 It's time to invest in crochet pieces again, crochet trend is making a big return on runways. A resurgence due probably to folk style and 1970s flower power trend. There're various options to start your chic boho summer style, granny square crochet dresses, tops or cardigans. Some brands even offers cute crochet's patterns to make your own summer knitted clothes and there's a lot of diy tutorials, free patterns on Pinterest to make your own crochet clothes. If you're too busy or lazy, I found great affordable crochet clothing at Mango, Free People, Nasty Gal and also on Etsy.com. Basically the boho brands and shops I love for my 70s inspired outfits. But if you want to invest in designer's brands, the iconic brand Missoni is undoubtedly the house of chic crochet clothing! I own my best summer knits of this brand and they are gorgeous.
My Summer Crochet Outfit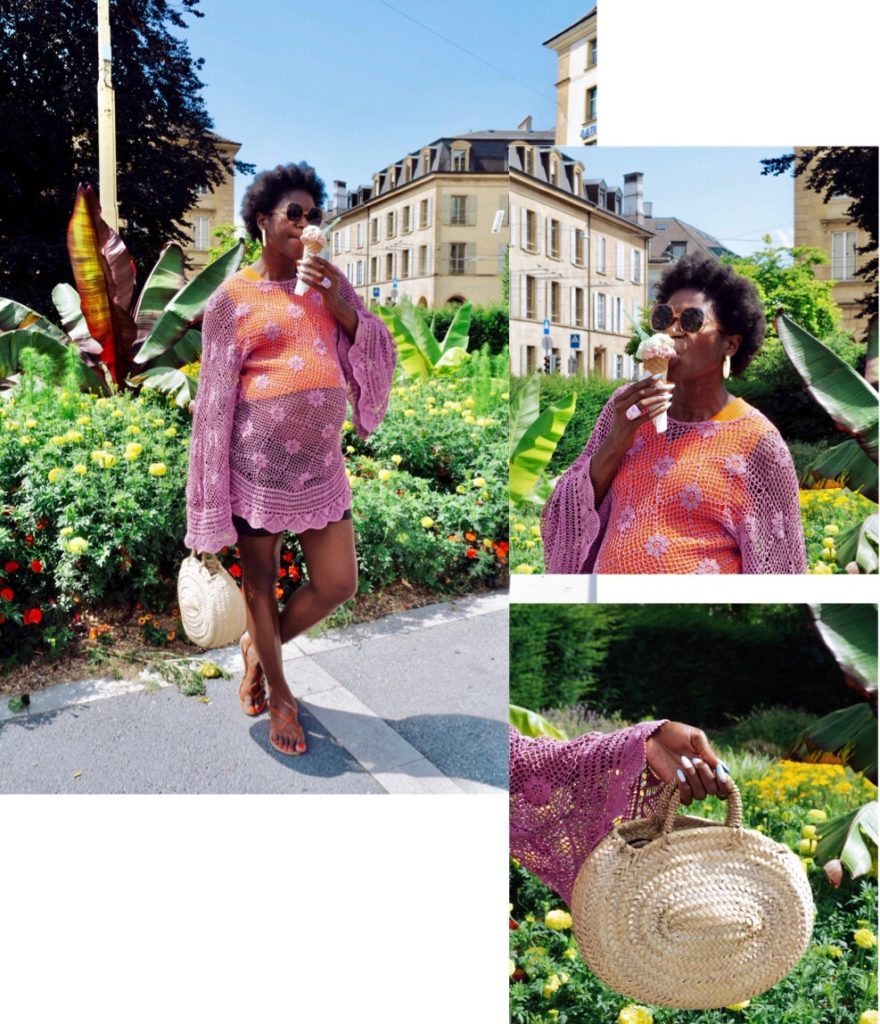 This crochet dress makes me remembering my vacation in Miami Florida where I love wearing flirty boho feminine pieces. It's a vintage handmade crochet dress from the '70s purchased at Zaama Boutique on Etsy similar styles here and here. It is designed with flared sleeves and a mini silhouette. I like to style with straw or raffia accessories to get that beach-to-bar chic look.
GET THE LOOK!
The Prettiest Crochet Clothing and Accessories To Shop
RELATED READING
Some of the links included in this blog post are affiliate links, meaning that I may earn a commission if you click through the link and make a purchase.
In the same category