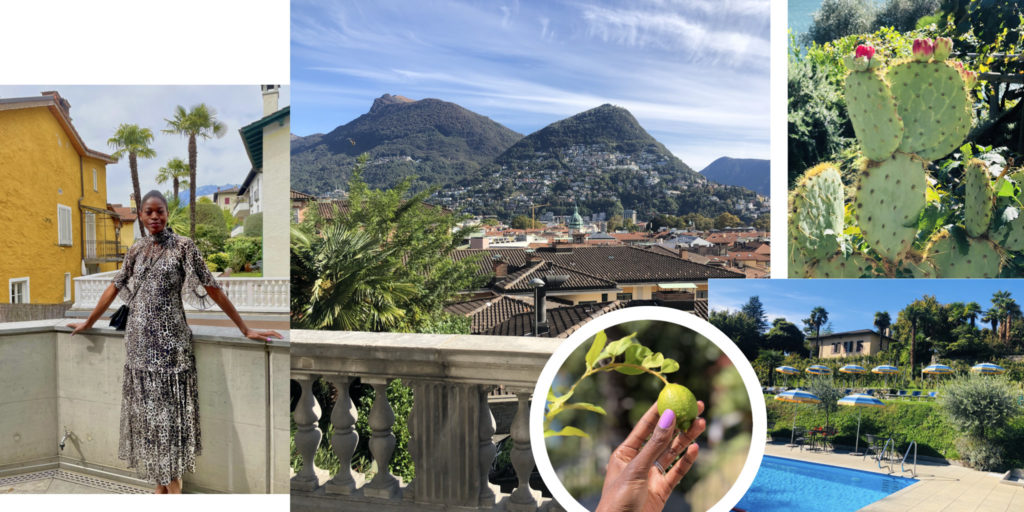 Switzerland is known and mesmerizing during winter when the Alps and forests are covered by fresh white snow but it is also fabulous during summer as it combines mountains, lakes and Mediterranean decors. Ticino is one of the places I love for its exotic panorama, full of flowers, rivers, dreamy hiking trails, beautiful colorful houses and great Italian style restaurants.
WHAT TO DO
Here I share a list of my favorite visits that are pleasant to explore when visiting Ticino this summer and also the best Instagram-worthy spots in Ticino such as Ascona, Morcote and Gandria.
Gandria
Nothing reflects Switzerland cliché here! I really thought I was in Italy. The decor is very Mediterranean with olive trees and numerous exotic plants. We took the boat from Lugano to get there then we headed back in town through the olive path for exercise and pleasure.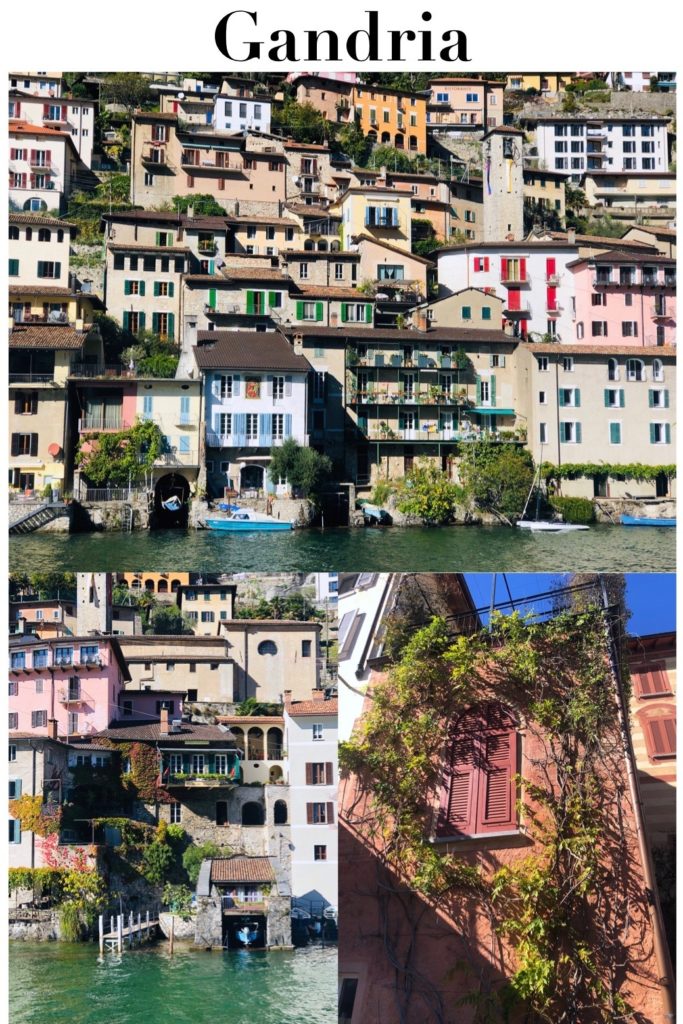 Monte Brè
The cable car offers a spectacular view on Lugano and you can enjoy even more when you arrive on top.
Morcote
Located a few minutes away of Lugano, Morcote is a lovely village you can admire even more by boat. Don't miss visiting Scherrer Park. It's the most gorgeous garden I visited so far. It's like the garden of Eden.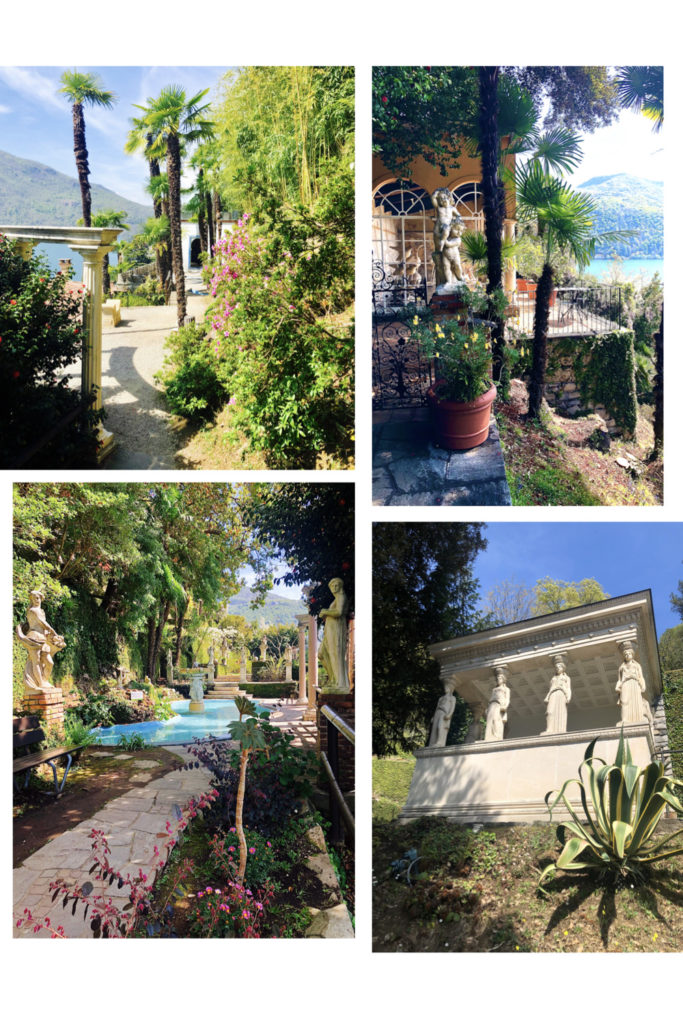 Valle Verzasca
The Verzasca river is amazingly clear and fresh! Don't be fool by the water's beauty. It is pretty cold even in the summer. Immerse yourself in Swiss nature with by hiking along the river if you like hiking.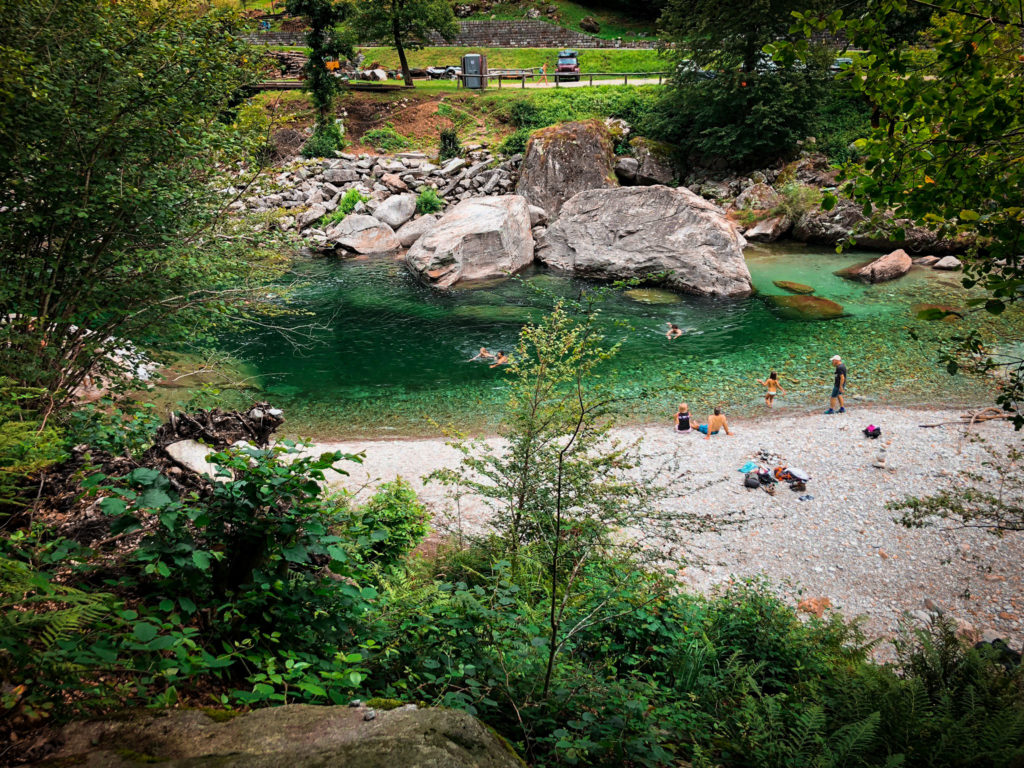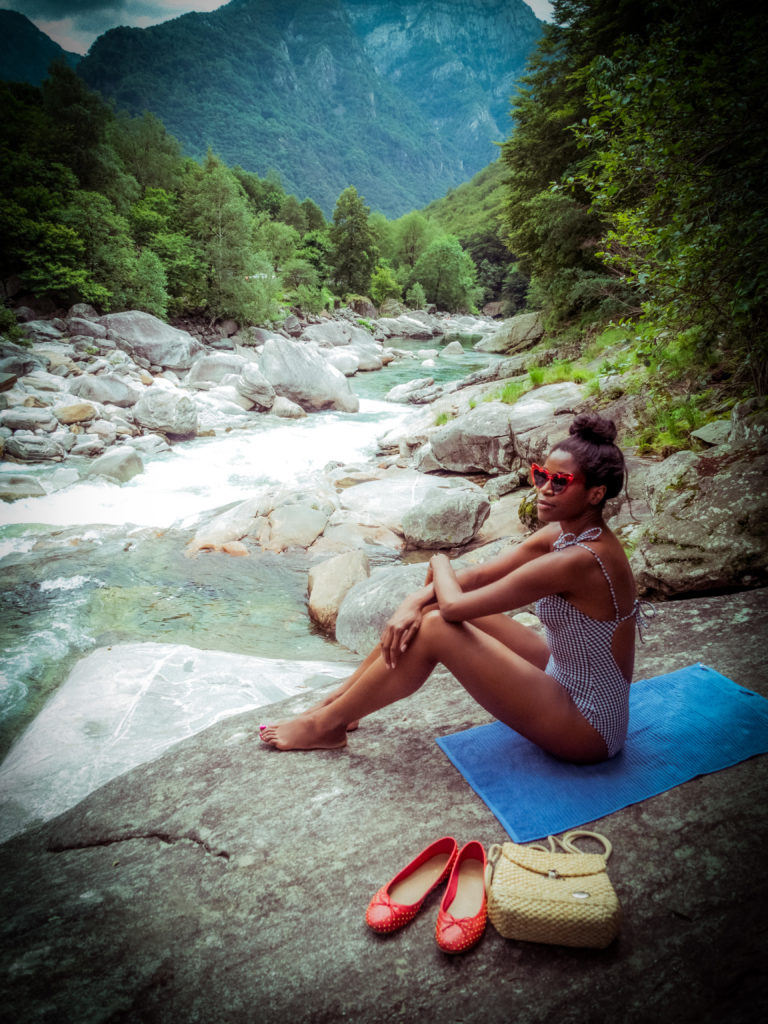 Ascona
It's a colorful town with cute shops, beautiful streets and good restaurants. Plus, a good starting point for several tourist attractions for exploring by boat.
Brissagio
A sumptuous elegant building stands on that tiny island covered of wild enormous plants from all around the world. During your visit you switch decors from Mediterranean to California and then to jungle.
Camellia Park in Locarno
A good spot for taking romantic photos. If you love drama dont' miss it and visit only during blooming season so end of winter or early spring.
WHERE TO EAT
We tried many restaurants but some stand out. While my husband and I were strolling along the lake in Locarno we found a small restaurant with exquisite various menus, Trattoria del Lago. I love fish and seafood, my husband is more about cheese but we found dishes that match with our preferences. Prices are very accessible and the staff is simple and welcoming. That day we were lucky having our diner out while admiring the fireworks of the mid-summer festival. In Morcote, we found the Oasi, a chic outdoor restaurant that offers array of dishes such as pastas, seafood and more. Plus, we had a wonderful view on the lake and street when having our lunch. In Ascona, at Osteria Ticino, I ate my first calzone and it was delicious! There you will find delicious Italian style meals, a relaxing atmosphere and warm hospitality. This is a must-visit for you and your loved ones.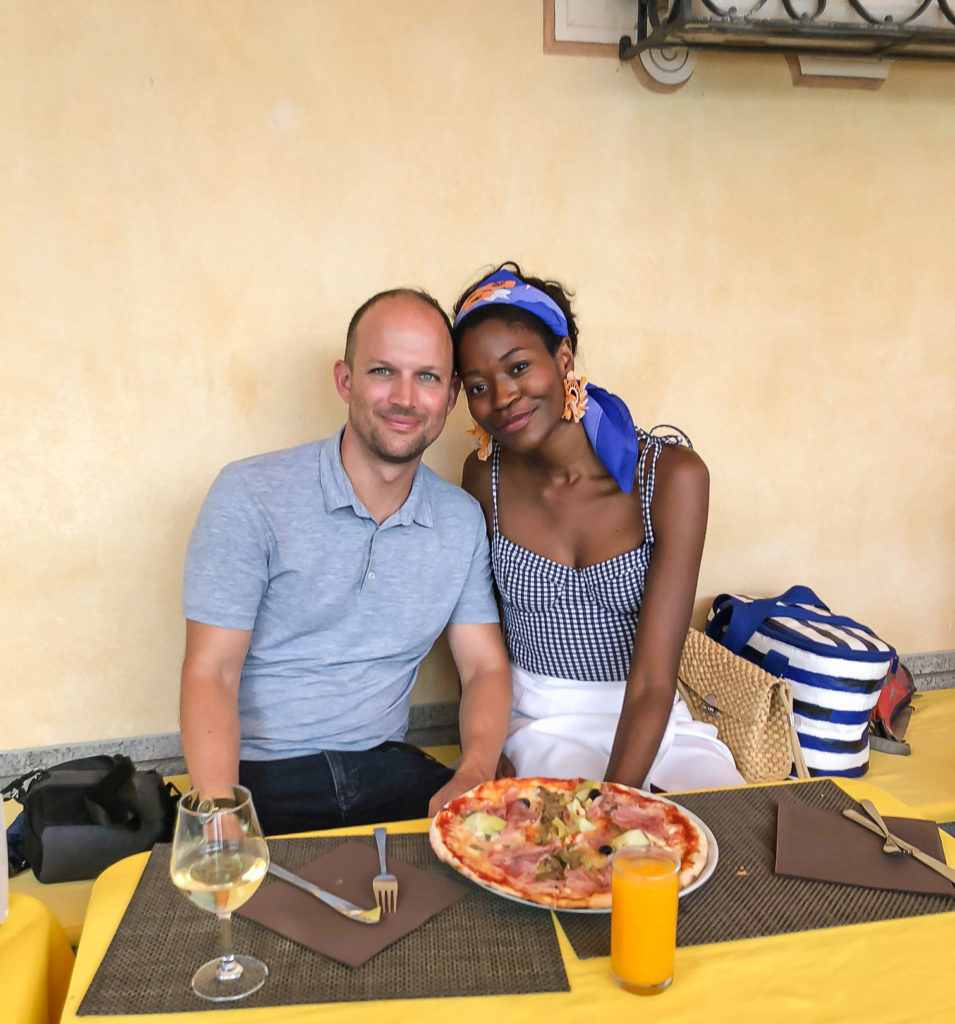 WHERE TO SHOP
If I stop to Lugano, I always stop by S2 Second Hand Shop, Via Cattedrale 8, 6900 Lugano. This second hand shop is excellent and the owner is so kind. Then if the weather is really bad and it's seasonal sales you should go to Gucci outlet in Mendrisio, I bought jeans, pants for only $50 each. Note that Prada outlet is really good too.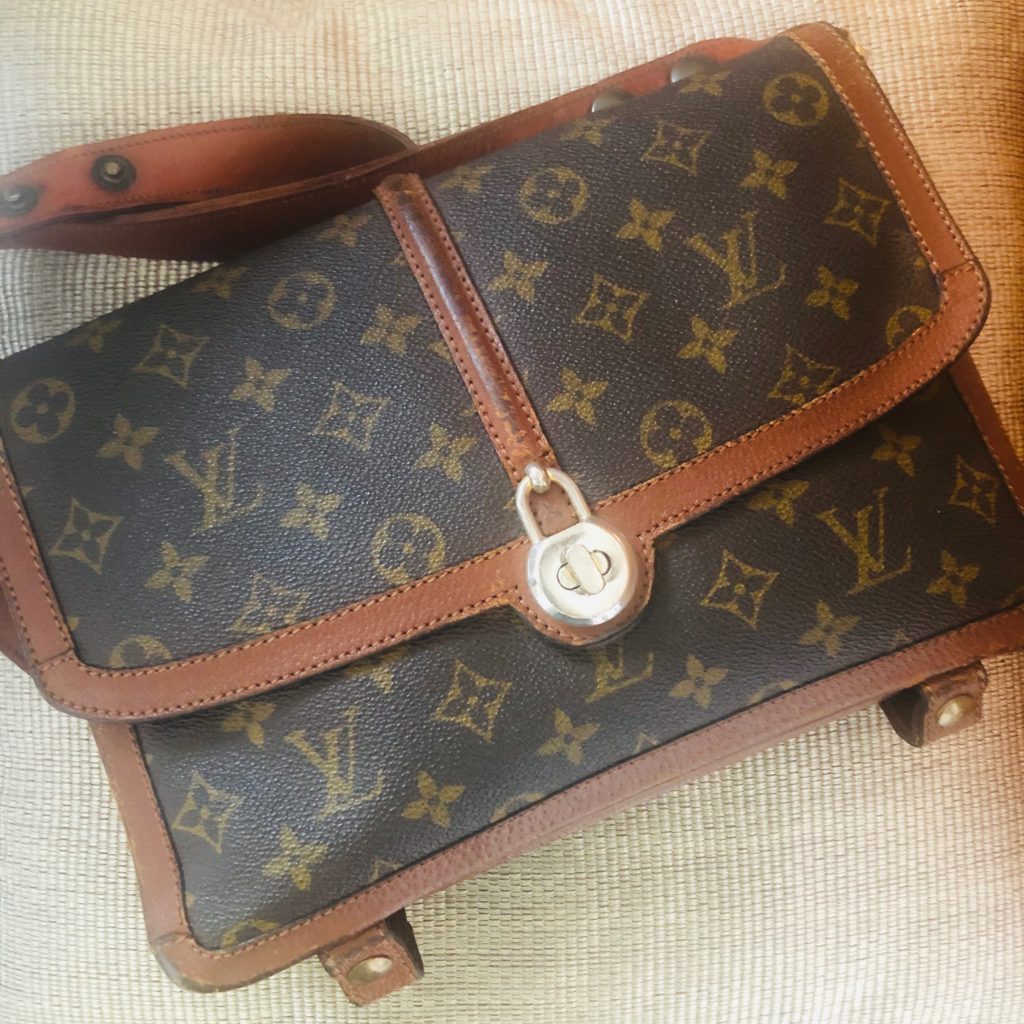 WHAT TO PACK
Light summer dresses, a swimsuit, sun hats, one pair of flats for visiting and one pair of heels for nights out.
WHERE TO STAY
it is one of my favorite hotel in Ticino. It is perched high and you have a fabulous view of the Lugano lake and hills. The main building features high ceiling, adorned with art deco style and is surrounded by dreamy gardens as well as a large elegant pool.
Airbnb
For our last family trip to Ticino we made a reservation via Airbnb and we picked an ideal location and accommodation. We were four adults and one baby. For a big group, I think it is more affordable and very convenient staying in a house or an apartment because you generally have all amenities you need for your little one and you can cook or go to the restaurant whenever you want to.
RELATED READING
A Last Minute Weekend Getaway in Davos
Vacation: What to Wear Wherever You Go
Some of the links included in this blog post are affiliate links, meaning that I may earn a commission if you click through the link and make a purchase.
In the same category