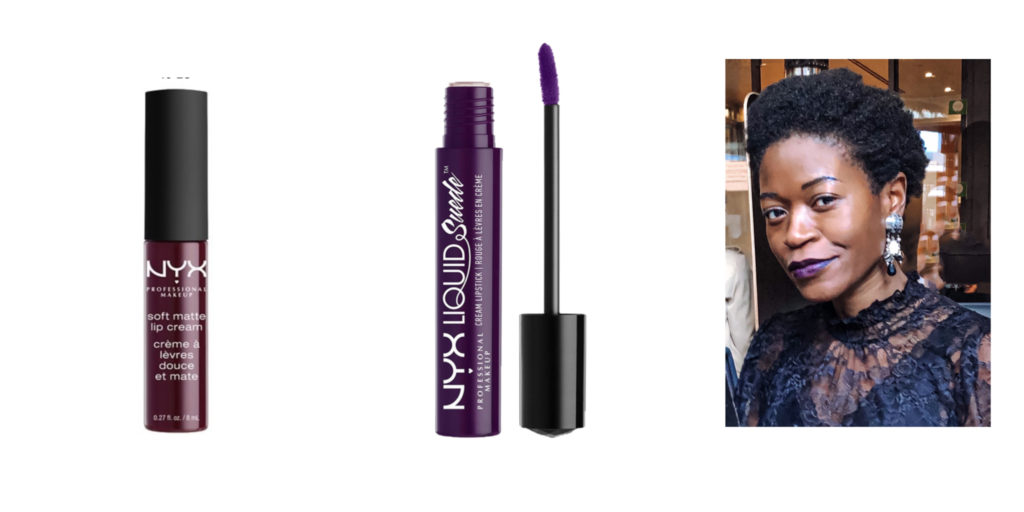 Being a big fan of romantic looks and old Hollywood stars I wanted the right make up to illustrates these attractive styles. From deep purple to oxblood these lipsticks make the perfect dark lips!
MY PICKS
NYX LIQUID SUEDE, cream lipstick, in "OH, PUT IT ON".
This deep purple almost black is gorgeous!
Usually I don't like wearing lipstick in bold colors but I changed my mind since I tried these shades. I feel confident and the color last. Note that matte colors last longer than glossy and they don't let traces,
NYX Professional Makeup Soft Matte Lip Cream, in "Copenhagen"
This burgundy is chic and sober for dark skins.
Some of the links included in this blog post are affiliate links, meaning that I may earn a commission if you click through the link and make a purchase.
In the same category