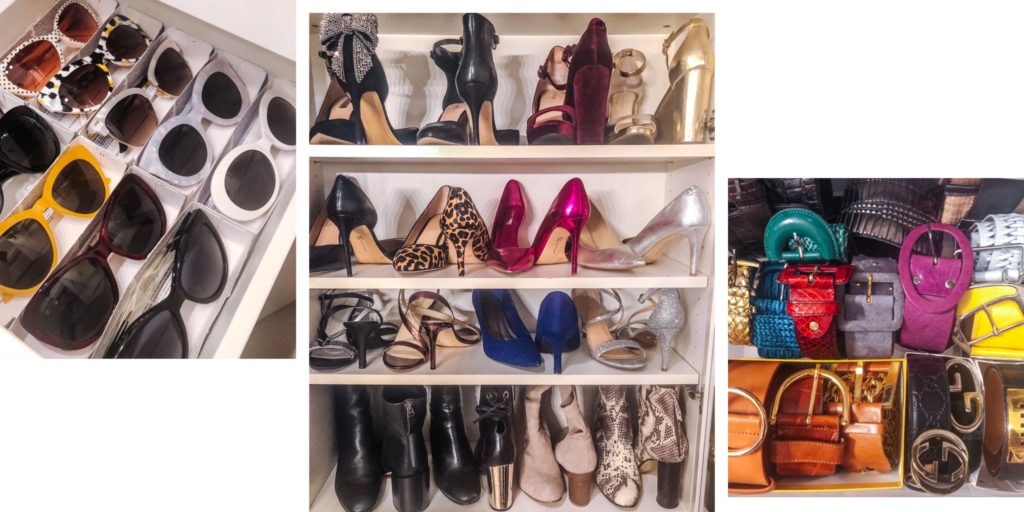 Most women shop massively and it often results with a messy closet. I plead guilty even though I try to do my best to keep it clean. It's challenging when you owned 100 pairs of shoes, coats in every rainbow colors and have no storage solutions or you don't find room for them.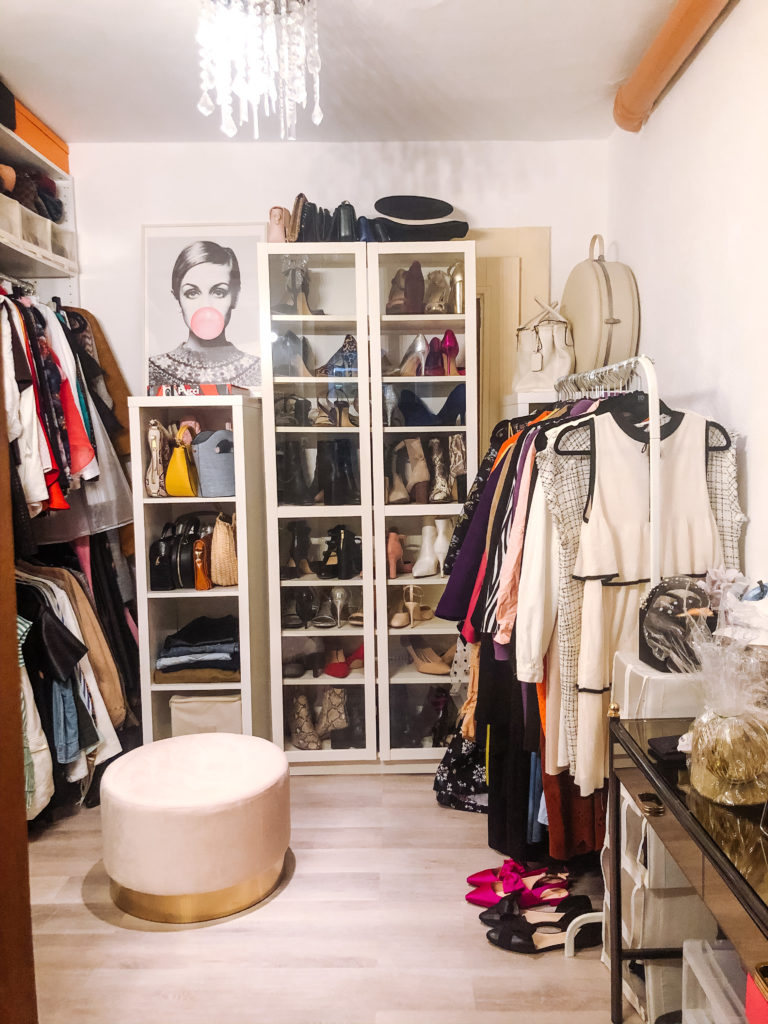 As we are stuck at home for a while and spring arrives, I use this available time for cleaning up my wardrobe and for organizing it like a beautiful designer store or approximately. I found some great books online and videos that give great advices, suggest tools, to help you to organize your clothes, shoes and turn it into a real celebrity closet. I love The KonMari's method and The Home Edit storage tools, ideas and book. I highly recommend these two organizational experts.
Watch also KonMari's videos here
After reading these books, scrolling through The Home Edit Instagram feed, watching hilarious but instructive Master The Mess videos, I purchased clear shelf dividers and clear stackable drawers. They are so useful to maximize space. I'm also interested in stackable shoe bins for my flats because I got a lot that don't fit in my shoe closet. In these boxes, you can see quickly the things you need.
With these methods I know now where to store things I need frequently, how to purge, how to fold etc. It's life changing!
Some of the links included in this blog post are affiliate links, meaning that I may earn a commission if you click through the link and make a purchase.
In the same category