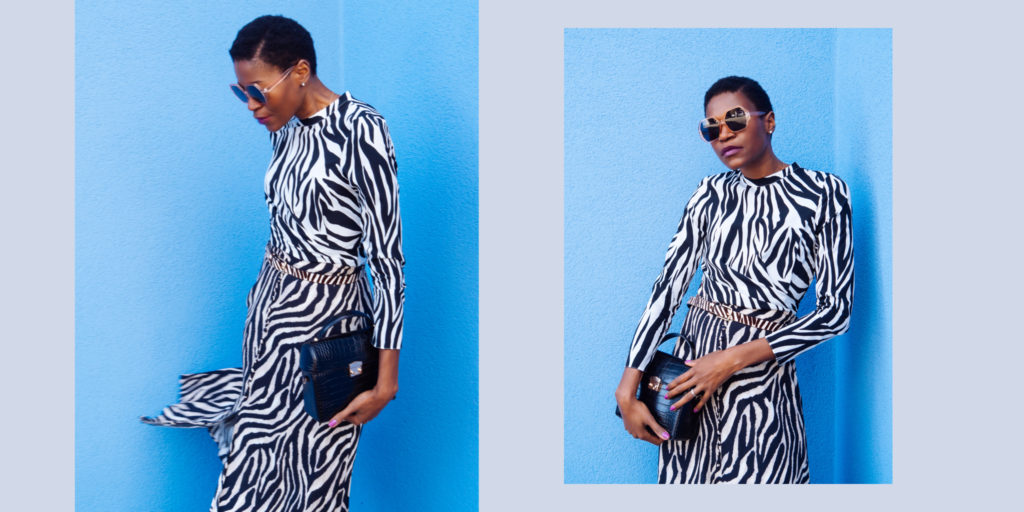 This spring the animal print to wear is undoubtedly zebra! It adds a little interest to your basics and it's a good way to shake up your everyday style.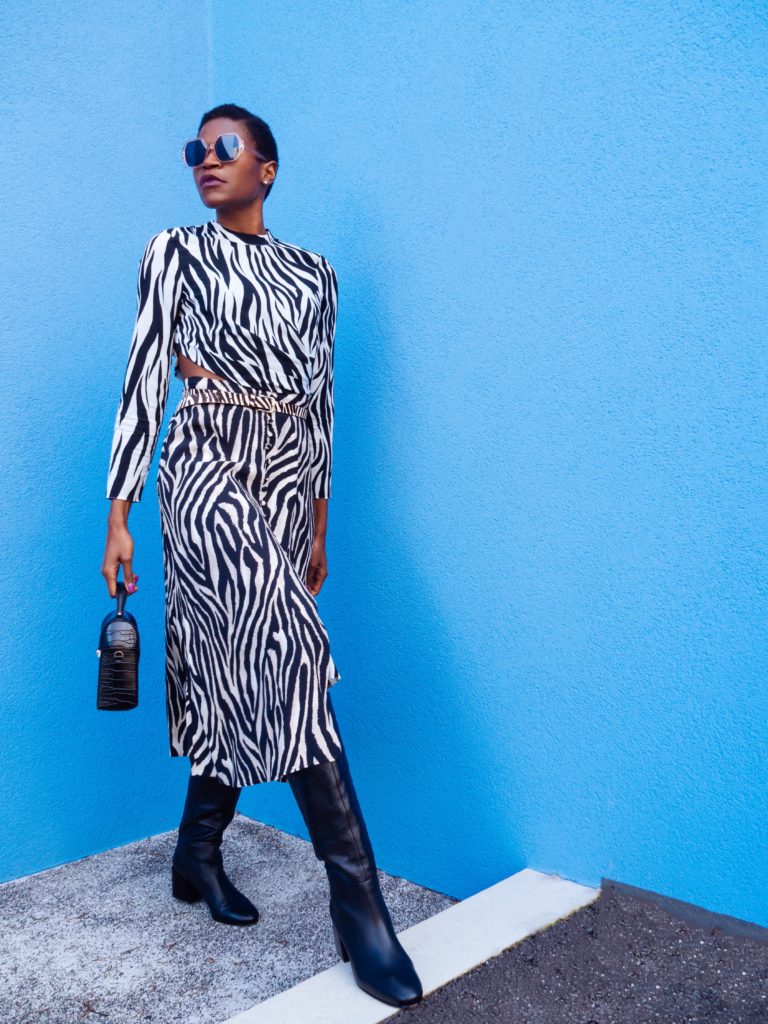 I love it in black and white in minimalistic shapes like a midi skirt, a shirt or a high collar dress like I'm wearing here. Accessories are also great now. I saw beautiful bags and some shoes too. Other black and white prints are emerging and I'm particularly eyeing giraffe print but I will talk about it in another post.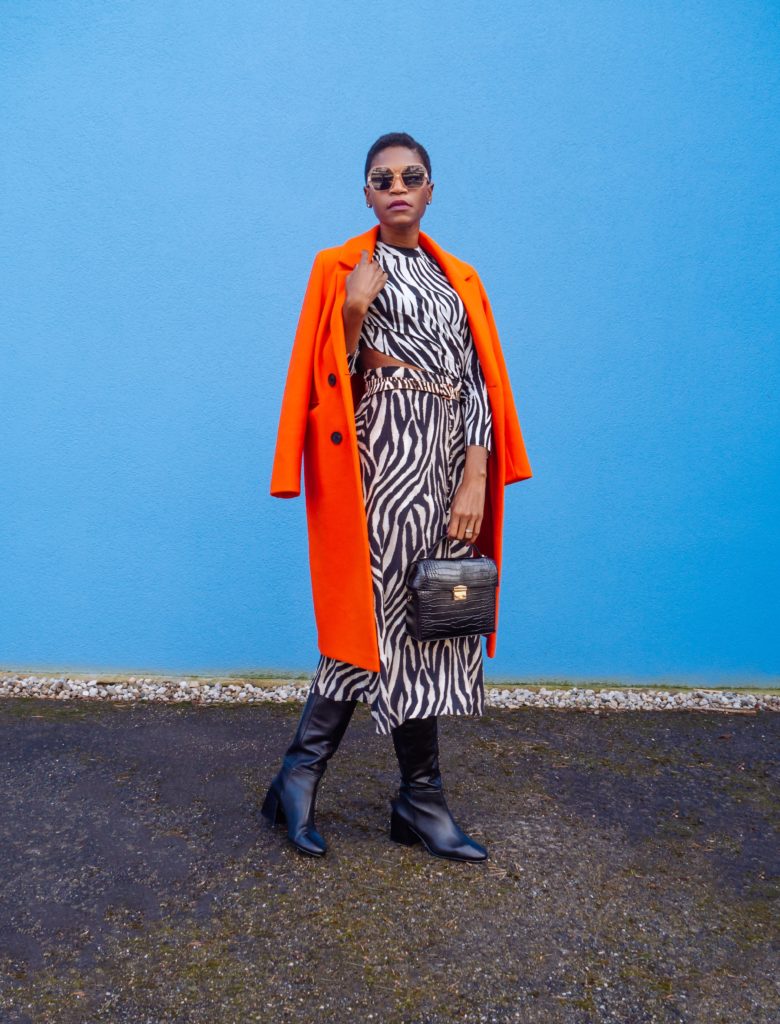 Some of the links included in this blog post are affiliate links, meaning that I may earn a commission if you click through the link and make a purchase.
In the same category