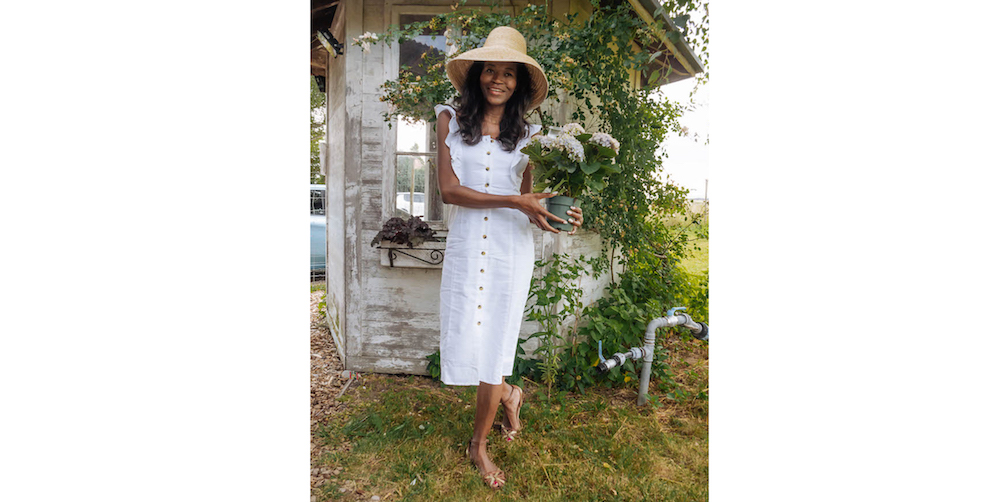 Sustainable and ethical fashion are two words frequently used by fashion brands but do we really know what it means. Can fashion be ethical and stylish and if so which fashion labels are beautiful and sustainable?
Photography J. Carrera
Sustainable Fashion also called slow fashion are garments, accessories that last so resistant and are available approximately all year so it's in opposition to fast fashion that renews collections almost every two weeks and often produces lower quality products. Sustainable brands will deliver less frequently and often they will produce a short amount of goods.
Here are some of interesting picks from various sustainable fashion labels:
How to be a more conscious customer? Maybe we should resist to buy everything new or buy less and use our purchases in long terms like our parents used to do when clothes were way more expensive. 
I'm seriously considering to buy less and invest more in timeless and high quality pieces. That will be very challenging for me because I love trends. Another way suggested today by a friend of mine is to buy secondhand. That's great because often you can find amazing clothing and accessories for a penny. Last method to get a sustainable wardrobe I found on Nordic Style Magazine given by 'Vanessa Friedman' fashion director of the 'New York Times' is to mix and match in order to create new outfits with things you already own so create something new with old.
Ethical gathers many principles whose sustainability, environment, work conditions, fair trade, animal welfare, animal rights and is often very misleading because everyone has his own vision of what is ethical. For instance some label are maybe be fair trade but aren't necessarily eco-friendly. Please note I'm not an expert but that's basically what I understood after reading many articles online.
Sustainable Fashion Labels
Can fashion be ethical and stylish? We often think ethical is more less boring, expensive and insipid. However some standouts and have beautiful feminine collections. Unfortunately most of these brands remain pricey so you can't built your whole wardrobe from these brands unless you have a very hight revenu. Here is a list of sustainable fashion brands (that are supposed to be) and shops with beautiful, high quality materials, desirable collections I really admire now:
Reformation highlights its use of eco-friendly fabrics and works with local workers Pros: feminine, chic, perfectly fitted and great material. An open-minded brand as it offers a line for curvy women. Cons: expensive. This is I think one of my favorite sustainable brand.
Kayu works with cooperatives and artisans in Philippines that use ancestral techniques to make fabulous bags product with eco-friendly materials.
House of Sunny is like a little Zara with less production and collections. Prices are accessible and collections are very actual and colorful. House of Sunny provides items you don't see in every stores so it's original. If you like wearing vegan fabrics note that this a brand that don't use leather, silk and fur.
Edun in addition to creates impeccable, contemporary collections the company works a lot with the African continent so with African artisans and manufacturers as they believe Africa is a fast growing continent. Production is eco-friendly by using organic, recycling products and solar energy.
Nordstrom has a page dedicated to sustainable style with various prices and brands. I really like it and you can find some shoes in extended sizes for tall women.
Asos Eco Edit is a collection launches by Asos a big retail brand. All products support at least one following ethical principles such as work conditions, fair trade, environment. It's affordable so as said before it's limited to certain sustainability areas.
& Other Stories belongs actually to H&M and is perfect for women who love chic Parisian style. The brand encourages customers to recycle by asking clients to bring their unwanted clothes to the stores for recycling them into various products.
AMUR has sophisticated, seductive garments every women would love to wear but it's quite expensive. They especially used organic fabrics.
In the same categoryDans la même catégorie