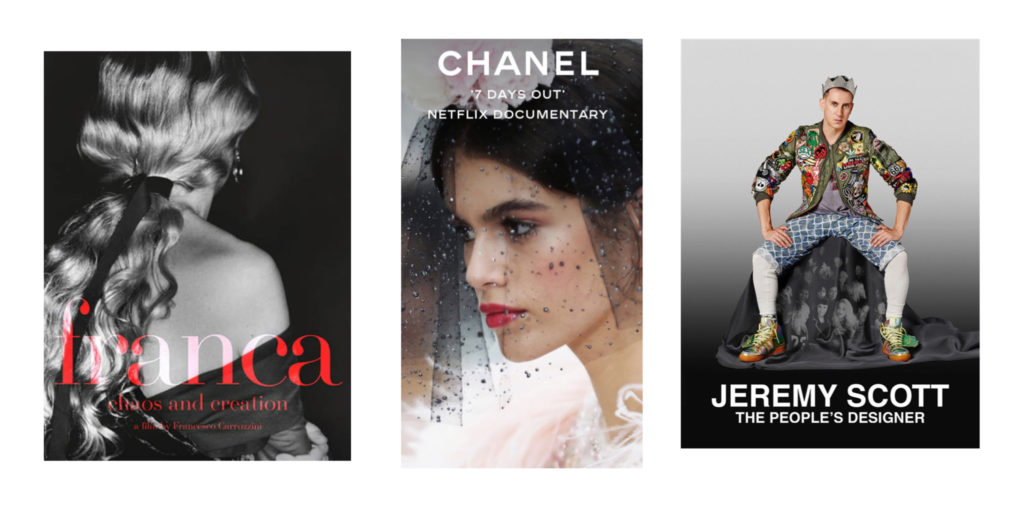 If you don't know what to watch right now on Netflix and you love fashion, that's your day because I just listed some good entertaining, inspiring and instructive films and shows. Note I will soon publish another list with cool movies related to fashion.
It's about big extraordinary events in the world whose Chanel's runway show organization to watch on Episode 5. You have a peek of what's happening behind the scenes from seamstress managers by various departments to chief fashion show decor. I really appreciate this documentary because you find out that Karl Lagerfeld is not the only genius at Chanel.
The girl next door who's never able to keep a job for a long term but all sudden find out she can build a business and then an empire by buying and resale vintage clothing on the internet.
If you love vintage shopping and you admire self-made women you should really watch this show. I watched everything and I'm currently reading the book.
A touching documentary film that describes well where this very eccentric designer was from, how he struggled to reach high fashion, how he works with his team. The casting process is very interesting too as it explains requirements to pick his beautiful models for runway shows.
Personally his Moschino brand perception is not my cup of tea because his style is just too embellished for me but I love the fact that he dares to make very sophisticated clothes because of course some people love to wear his creations. And after all, without designers like him fashion would be so boring.
While I was watching the documentary I was fascinated by how simple his parents' life and how far they are from the haughty fashion world. His fashion career and his family rural life is very contrasting.
Franca Sozzani was a super talented fashion editor. Through past and present day you discover how she refreshed, modernize and made Vogue Italia one of the best fashion magazines. 
Previously I saw her photos in some fashion magazines without really knowing who she was exactly but since I saw her dream fashion editorials at Vogue Italia I'm a big fan!
A new fashion design TV show not my favorite but I had to have it on the list. If you already watched "Project Runway" is a bit a copy paste. I watched some episodes and it's very similar. I personally prefer the cast and tests on "Project Runway" but it remains entertaining.
In the same category