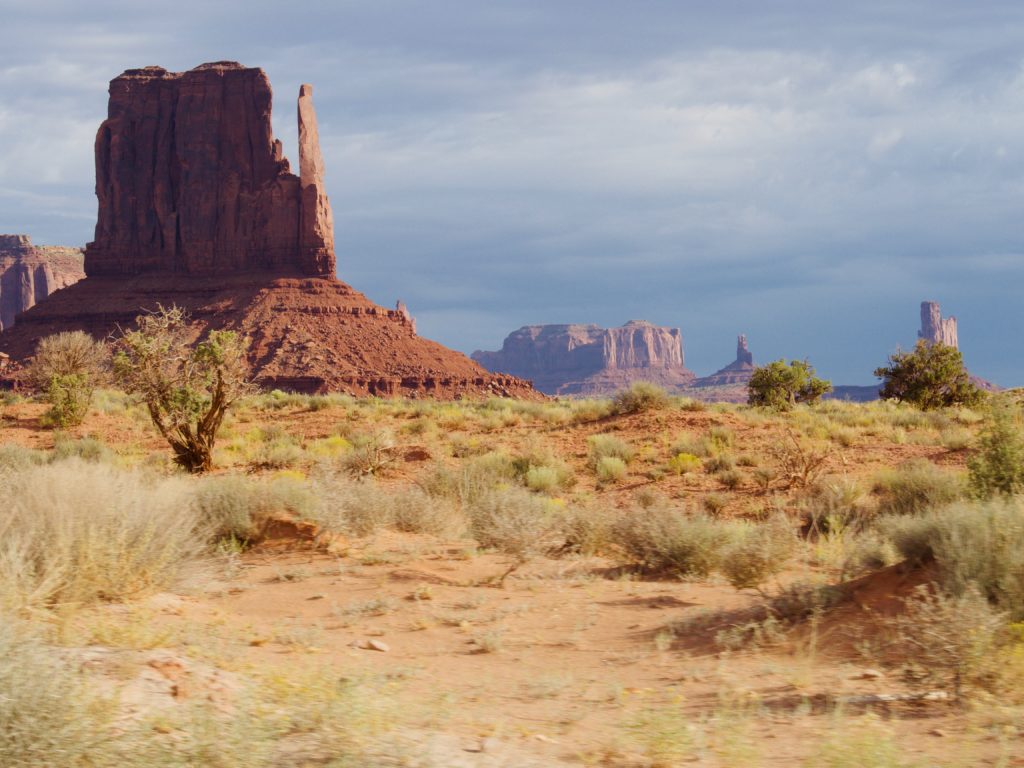 My husband and I were so lucky to escape in such beautiful scenery and that with a private tour! We got picked up at Bellagio hotel, we left Las Vegas very early in the morning and we drove through three states, Nevada, Utah and Arizona. Our just married two days road trip included mainly outdoor adventures in national parks such as Horseshoe Bend, quick stop at Lake Powell, Antelope Canyon in Navajo Territory, Monument Valley and endeded in Grand Canyon. But in between, we unexpectedly stopped to Forrest Gump Point because we had some extra time.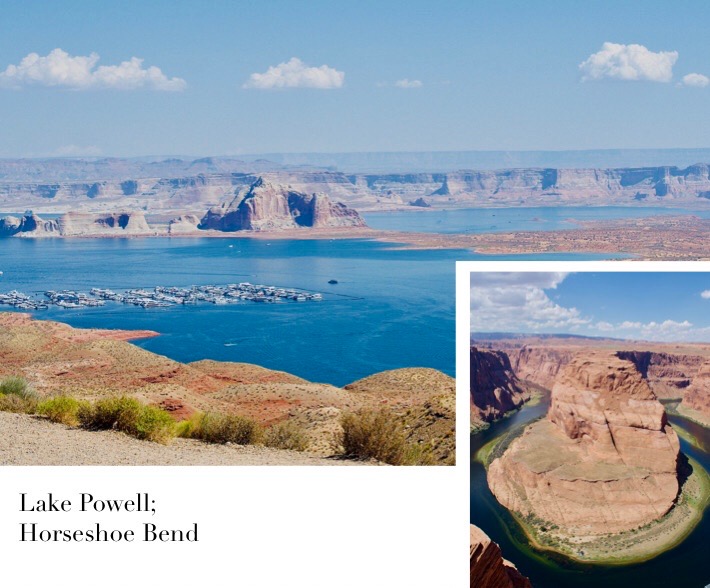 As soon as we left Las Vegas and we went into the desert, the road was not crowded at all and the landscape was obviously very dry but in a good way with plenty of succulents of various types, reddish and neutral rocks. Suddenly the decor changed when we reached wealthy properties circled by neon green golf courses. What a contrast!
Lake Powell
Our first stop was by the Lake Powell. It was there windy and warm but nice. We took some photos of this incredibly blue water and widespread rocks but at that moment we didn't know yet what other impressive spots we will have the chance to explore!
Horseshoe Bend
We hit the road again and then suspended our trip in the middle of nowhere but full of tourists descending a dusty pebbly trail toward what seemed to be a deep wide valley with steep side. Some dared to stand and take photos close to the rim. We did it but with fear and caution. Sweating we admired the Colorado River color tones and tried to see where water continue to run through the valley.
Antelope Canyon
Our next visit was lead by Navajo guides and we enjoyed learning some Navajo words and practice this brand new language for us. We walked through a warm reddish canyon with a multiple beautiful hues of red and orange. The lighting going through the kind of rock caves was like heaven and in some spots you could perceive the azure sky mixed with the peak of the sand stones.
We ended our first day at our hotel with a delicious dinner and already dreamt about new spots we will explore the next day. 
Monument Valley
We couldn't miss that especially after all these travel hours!  We left the hotel at dawn and drove in the dark desert but we could already perceive the shadow of the Monument Valley rocks like giants threatening us.  It was scary but also fascinating. When we arrived at the Monument Valley the sun started rising at the rear of the sandstone rocks along with a thin rain that stopped rapidly so we felt reassured. We were super excited to attend this sunrise in a dreamy American West location that appeared in so many classic films especially Westerns.
Forrest Gump Point
It's extraordinary to spend a part of your day in one of your favorite movie's scene location. We had the chance to stop by Forrest Gump Point where there were no tourists at all and it felt deserted so it was nice to take photos even in the middle of the road where traffic was practically inexistant.
Grand Canyon
Our final destination also reminded me a classic movie I watched long time ago. "Thelma & Louise" final scene is tragic but also magical with this fabulous natural decor. We were impressed by the canyons spreading endlessly to the horizon and felt so tiny.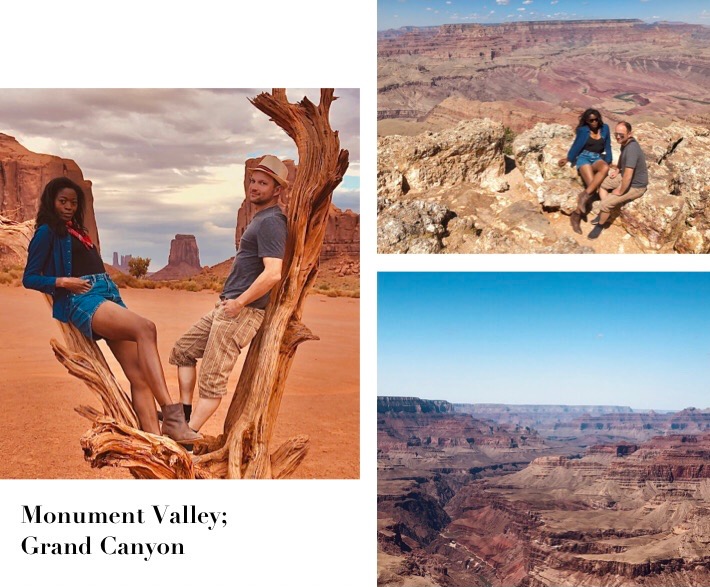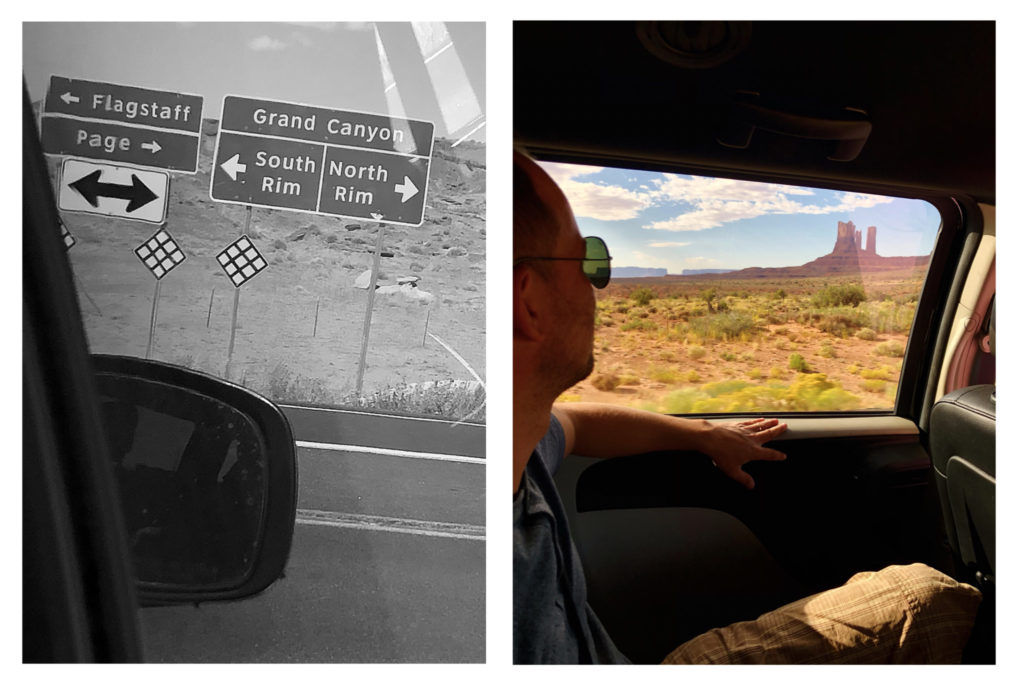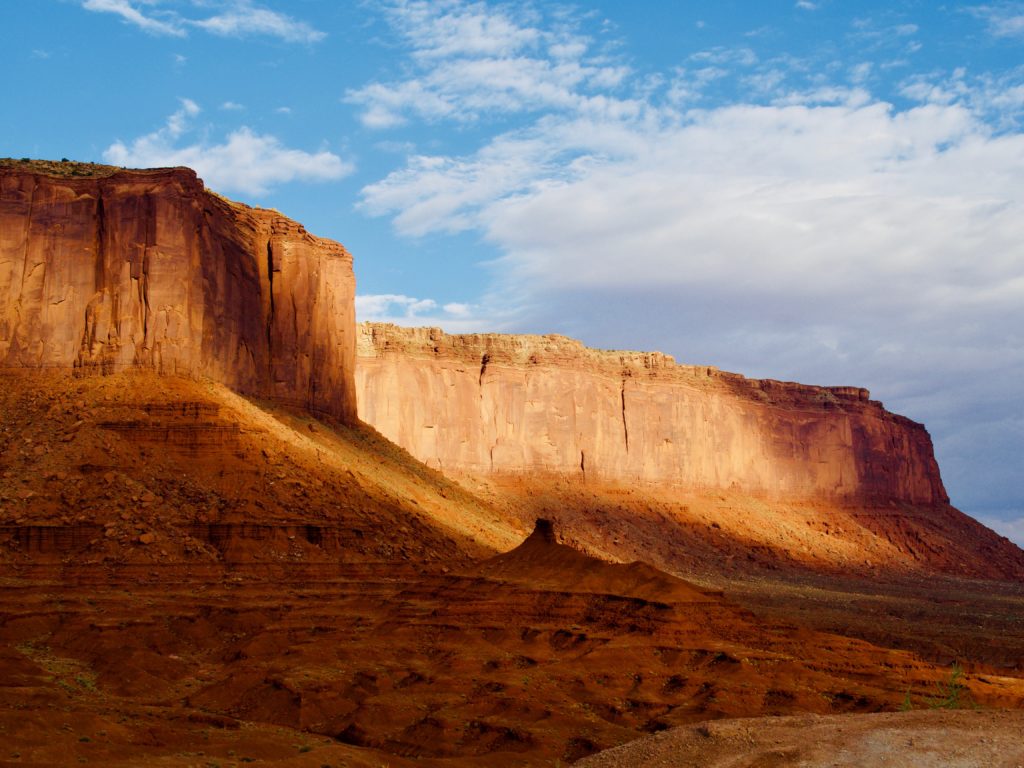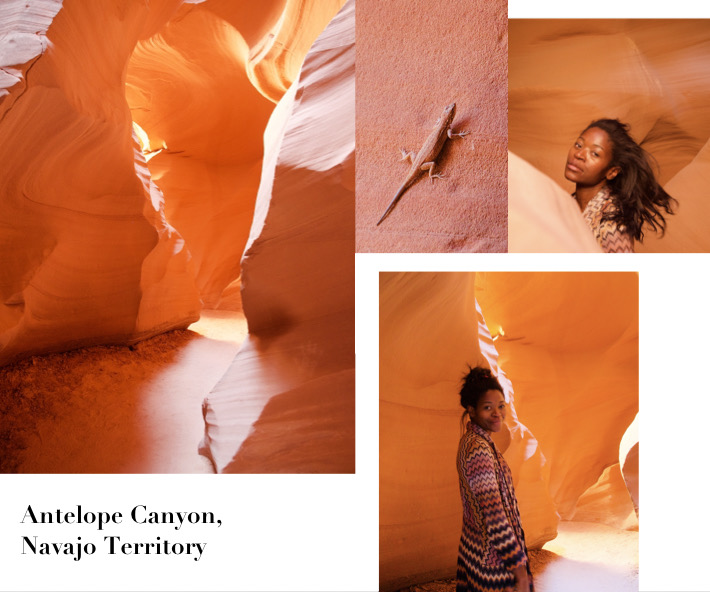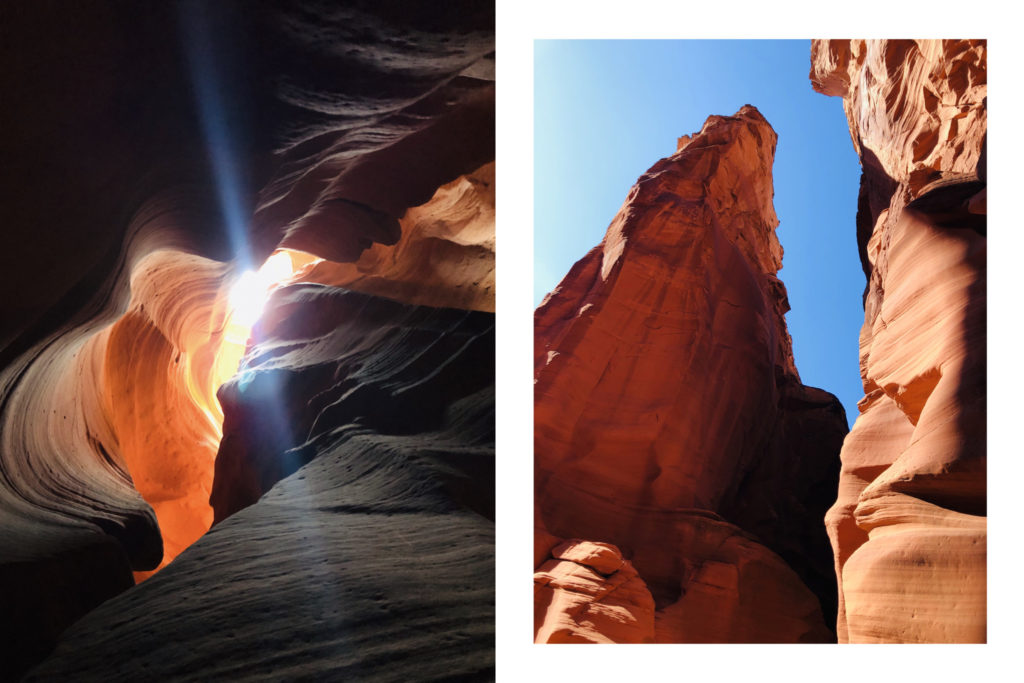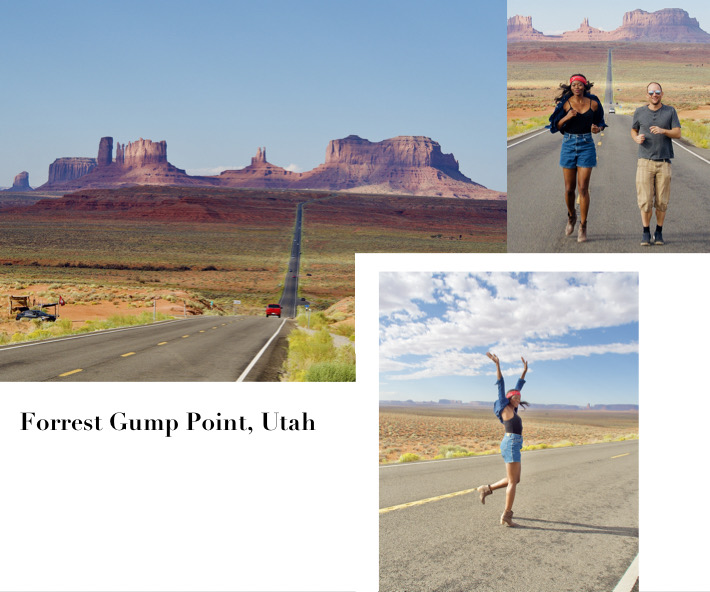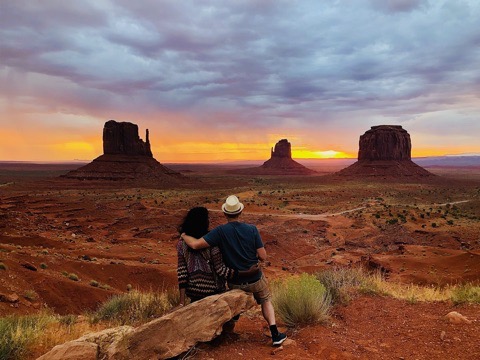 Back in Vegas we packed for another new adventures in Hawaiian Islands. It's been an amazing journey so far and we left the West coast with a lifetime of memories!
WHAT TO PACK
When I'm traveling I love the idea to match my outfit with the decor and culture. Here I picked mainly Western inspired pieces cosy tops, cardigans, blue denim and warm, dusty colors with geometric Native American inspired prints to match with the Wild West landscape. I love brands like Etro and Missoni because they use lovely prints, shapes and fabrics with a bohemian notes that perfectly match with my style and the type of decor here. Note that appearance is as important as comfort so think breathable non slippery shoes, sleeveless tops and breezy dresses because it's hot like hell in the desert but take at least one jacket and a pair of pants for the early morning and evenings.
Some of the links included in this blog post are affiliate links, meaning that I may earn a commission if you click through the link and make a purchase.
In the same category