If I won the lottery there're only a few high fashion brands I dream to wear from head toes. Valentino is one of them. I found those elegant rockstud pumps at Macy's very similar to Valentino's sought-after styles but much way cheaper and above all, in my size 12. Indeed, once I considered saving money to buy shoes from my favorite luxury brand so I stepped in the Valentino's boutique and tried flat sandals. My heels went a bit outside the soles and it was a size 12. I was frustrated at that time but since I noticed many models on their runway shows had the same issue so I get over it.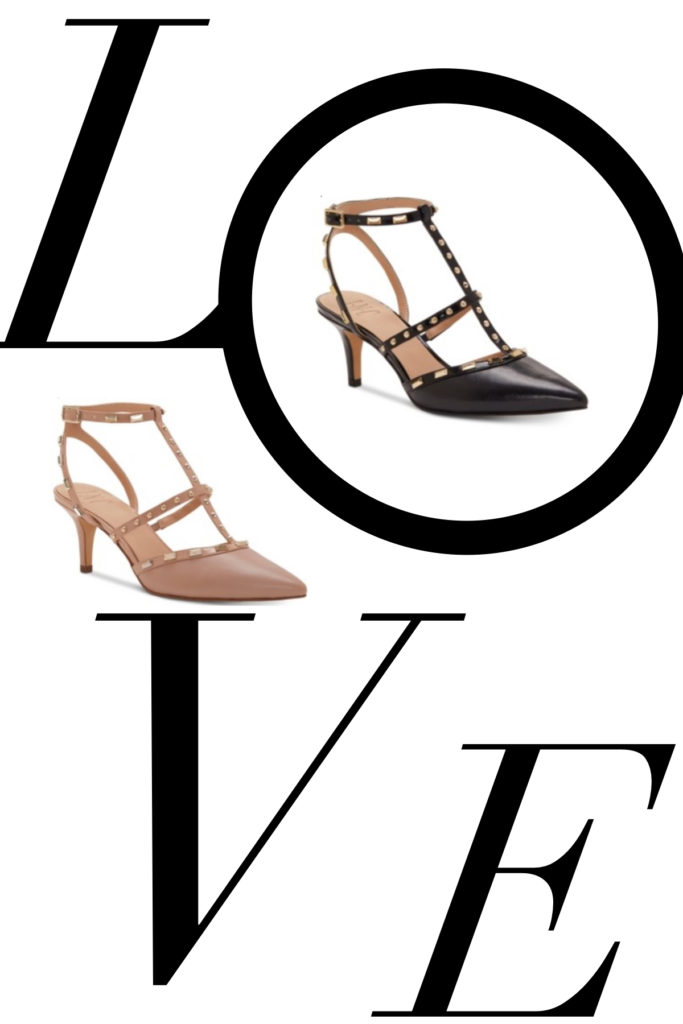 I'm wearing "Inc Carma Pointed Toe Studded Kitten Heel Pumps". They give you an elegant kick, they are super comfy with this low heels, wide enough to avoid pinching toes and crafted in nice looking materials. These are certainly more convenient for early autumn or spring but I love to get early then next season trend accessories.
Some of the links included in this blog post are affiliate links, meaning that I may earn a commission if you click through the link and make a purchase.
In the same category