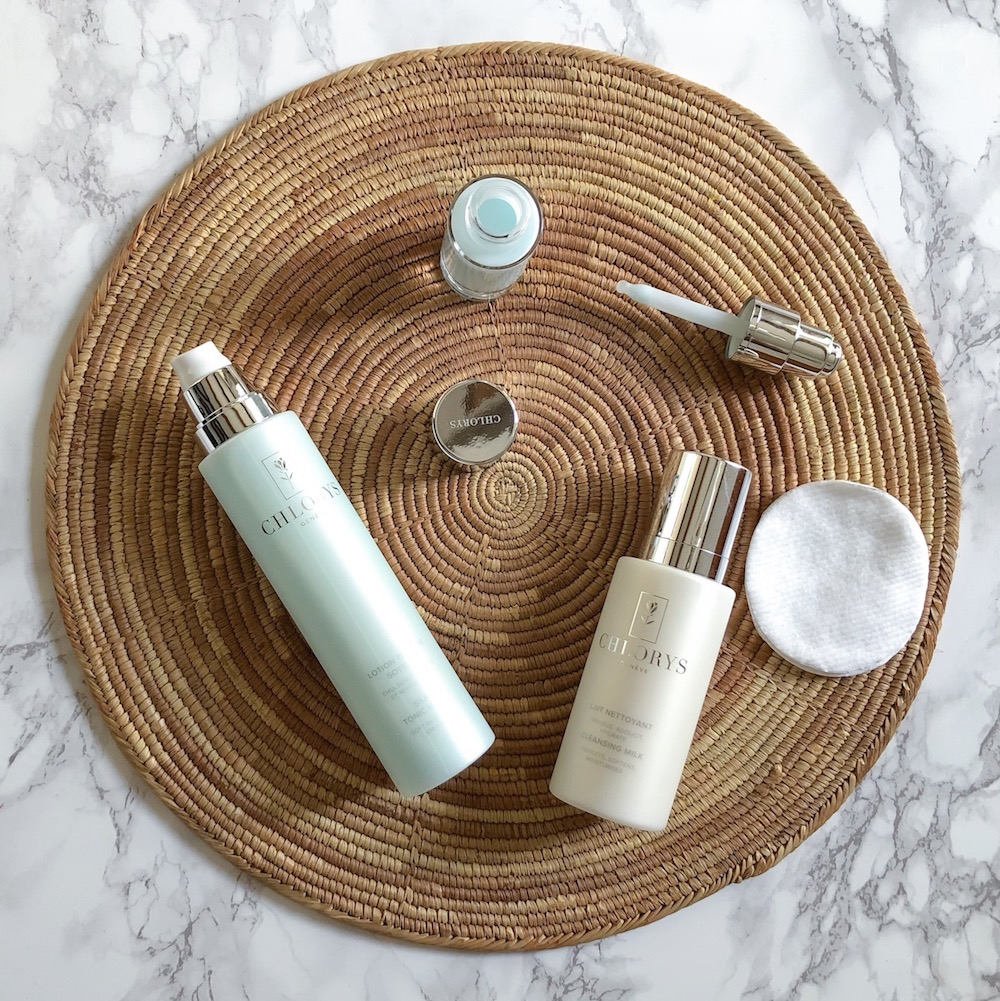 From lft to rgt.
Chlory Genève
Silky Tonic Lotion, Edeleis Youth-Revealing Serum, Cleansing Milk

CHLORYS Genève offers beauty products with very chic and refined design. The way to use them in "layering" is highly enjoyable because of high quality components. These are natural and come from Swiss mountain plants, such as the alpine rose, a very efficient anti-aging. These beauty products have been developed in Switzerland so I am confident because in general in Switzerland we are quite rigorous on the composition of products and everything is checked.
Two weeks ago, during a brunch at the Mandarin Oriental in Geneva, I had the chance to attend a presentation hosted by Chlorys Genève. It was a real pleasure to discover and use local luxury products. Besides, I had the chance to test innovative products before their imminent rise on the market. Below, a short video about Chlorys cleansing and hydrating ritual where I'm testing for the first time Cleansing Milk, Silky Beauty Lotion and Youth Serum.
Cleansing milk and serum have a fresh, light and fruity fragrance that is greatly appreciated when you arrive in the hot seasons. It feels well hydrated and clean without being sticky after hydration. My combination skin reacted very well and did not shine on the famous oily T-zone, and remained well hydrated, smooth during whole day. I guess they are non-comedogenic. No spots in sight for now!
I will continue this ritual for a longer period of time, until all my products are exhausted and then I will tell you if big change occurred for firmness and my complexion in general.
Average prices are $50-100 for the cleansing and moisturizing range these are relatively affordable prices for luxurious, clean and green products developed in Switzerland. Note, there is also the superb website here that offers treatments according to your expectations. But I would be tempted to go to one Geneva boutique to receive personalized advices. This would be the opportunity to try eye treatments.
In the same category