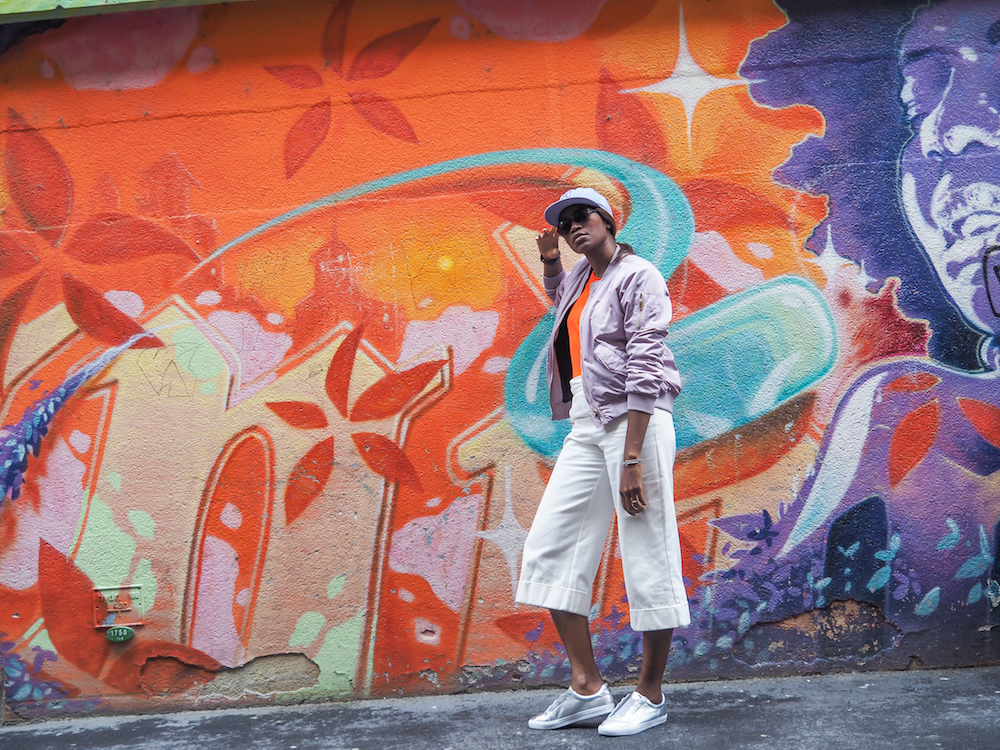 A color blocking outfit with bright and pastel colors was perfect for this chilly Sunday. But I wanted also a sporty outfit for women slightly sophisticated that you can wear for the weekend. I love color-blocking because for me it's easy and fun to pair eye-catching colors. I don't mix only primary colors together  or warm colors with warm and cold with cold as many do. I pair them the way I prefer to whatever group of colors they are since the result is great. See here, I'm wearing a bright orange sweater with mostly pastel colors and colder colors such lila, blush (bag) and silver. Just go ahead, dare and try to make your own crayola look. 🙂
For accessories, I just wore  a cap, stacked Swarovski crystals bracelets on my wrist and a chunky ring on the thumb I got from my mom. Two other elements to empower this sporty chic outfit, my Nokia smartwatch on the other wrist that counts steps number and my new metallic slip on from Asos.
Below more similar items to complete your athletic style for the weekend.
In the same categoryDans la même catégorie