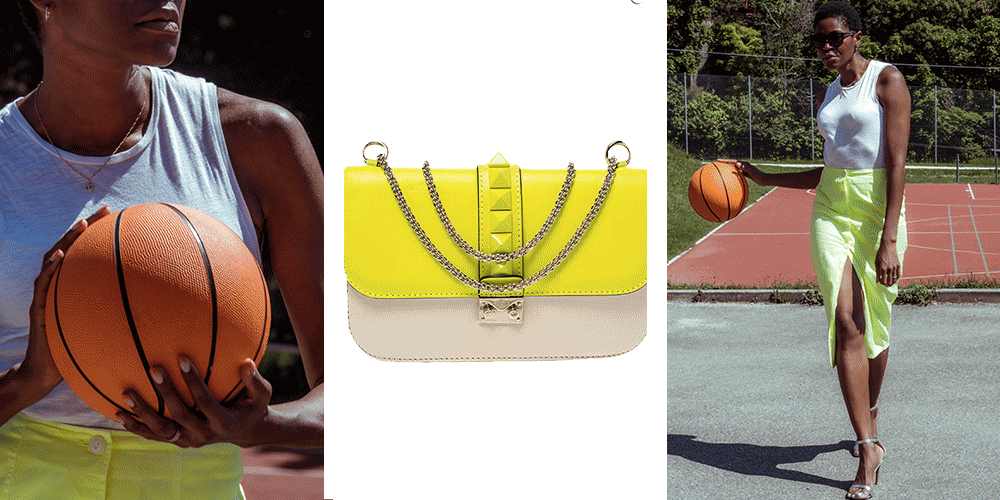 Neon bright fashion will bring some fun to your neutral go-tos effortlessly and if you don't dare wearing neon clothes, accessories like bright bags are as much efficient. Keep reading to know how to wear neon chic in 2020.
HOW TO WEAR NEON CHIC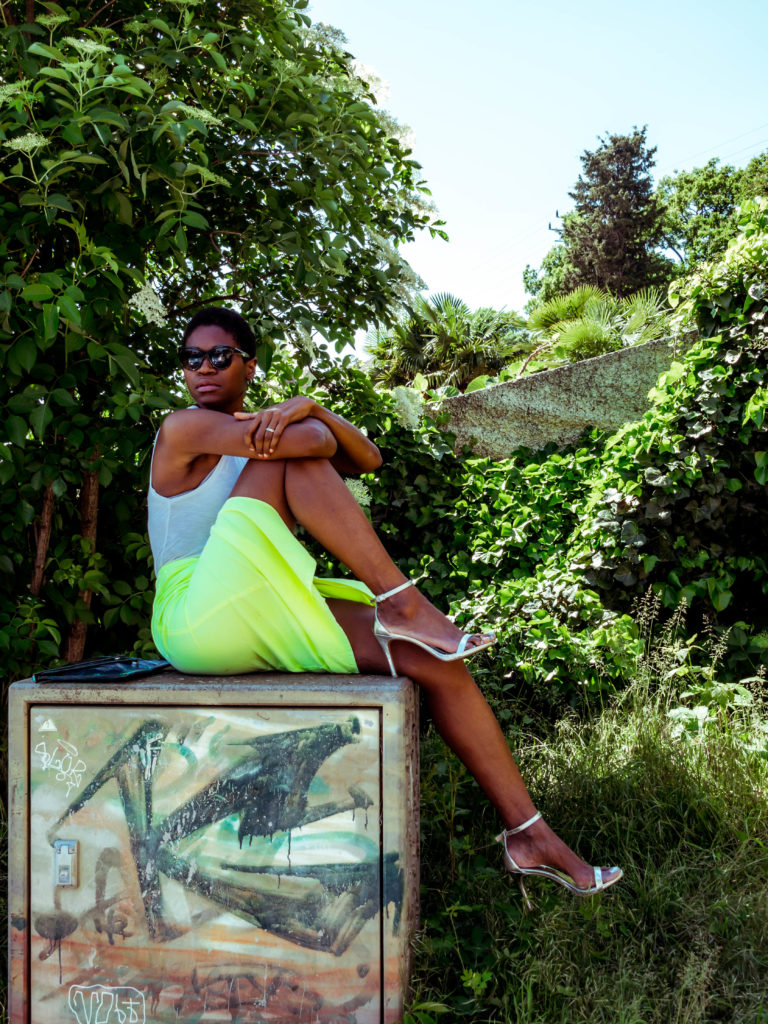 Here I paired my new pencil denim skirt by Asos Design with a a glow-in-the-dark evening dress, and an acid green jacket in two of my previous neon looks.
THE BEST NEON PIECES TO CREATE STATEMENT COLORFUL OUTFITS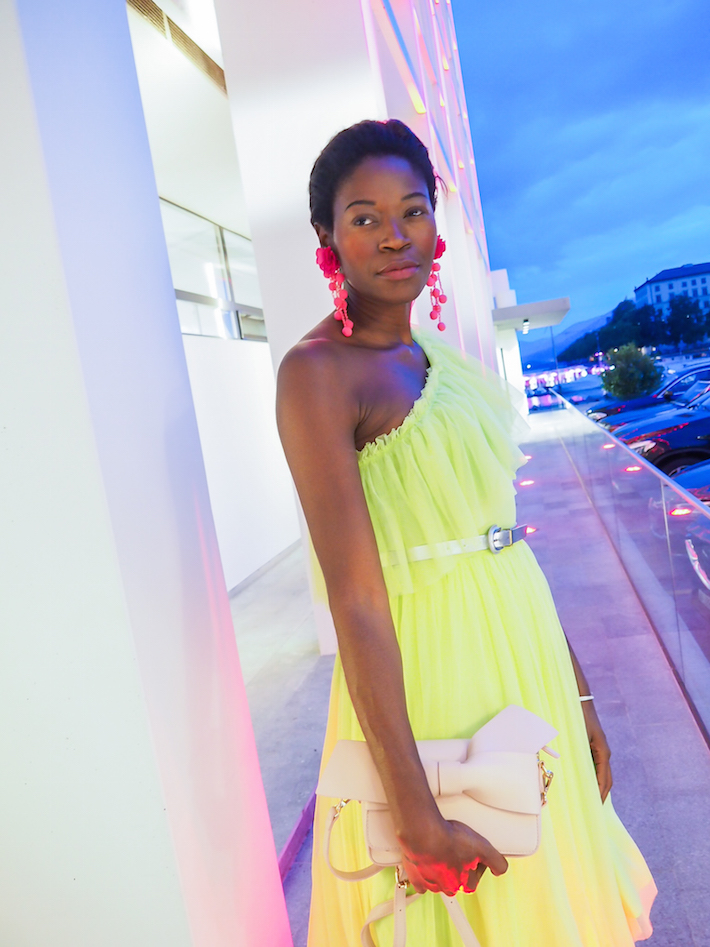 Shop The Right Pieces
For a grown up, classic silhouette, pick tailored pieces such as a pencil skirt, button up shirt, a slip dress, or structured bright bags like a pouch. Note that you can also wear a casual neon tee with a neutral tailored skirt but remember to wear at a least one tailored piece in your neon outfit.
Balance Brightness
To calm down this bright shade, pair it with neutrals like black, white, camel, and grey.
Match Smart
We stay here in the sense of first styling trick. Pair your neon piece with boring basics like a tank top, a nice white tee, a tailored blazer, or long bermuda shorts.
Some of the links included in this blog post are affiliate links, meaning that I may earn a commission if you click through the link and make a purchase.
In the same category