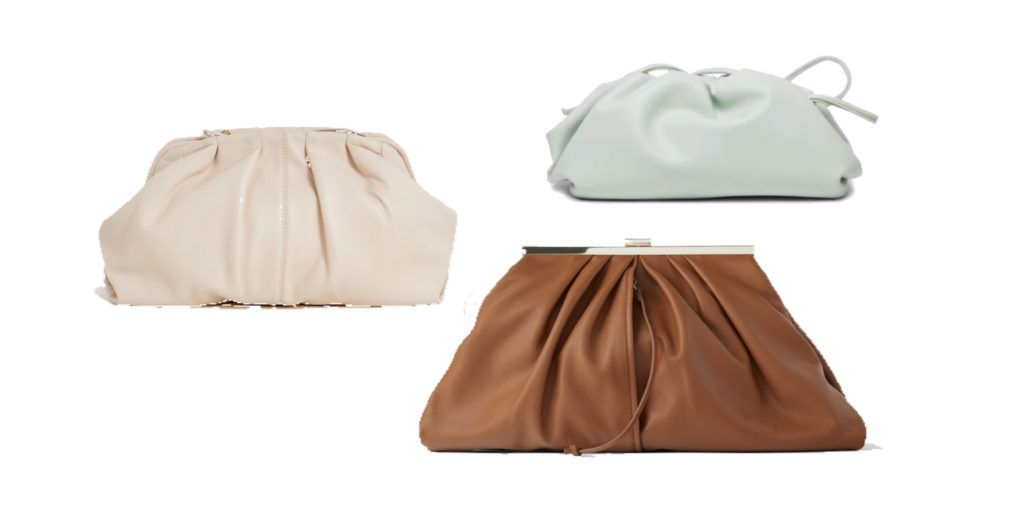 Seen slidden under arms of every fashion bloggers, editors and stylists this cloud shape clutch is seriously contagious. Bottega Veneta pouch made in soft buttery leather is ranked number one followed closely by Mansur Gavriel, The Volon and Martin Margiela.
BAGS LIKE BOTTEGA VENETA POUCH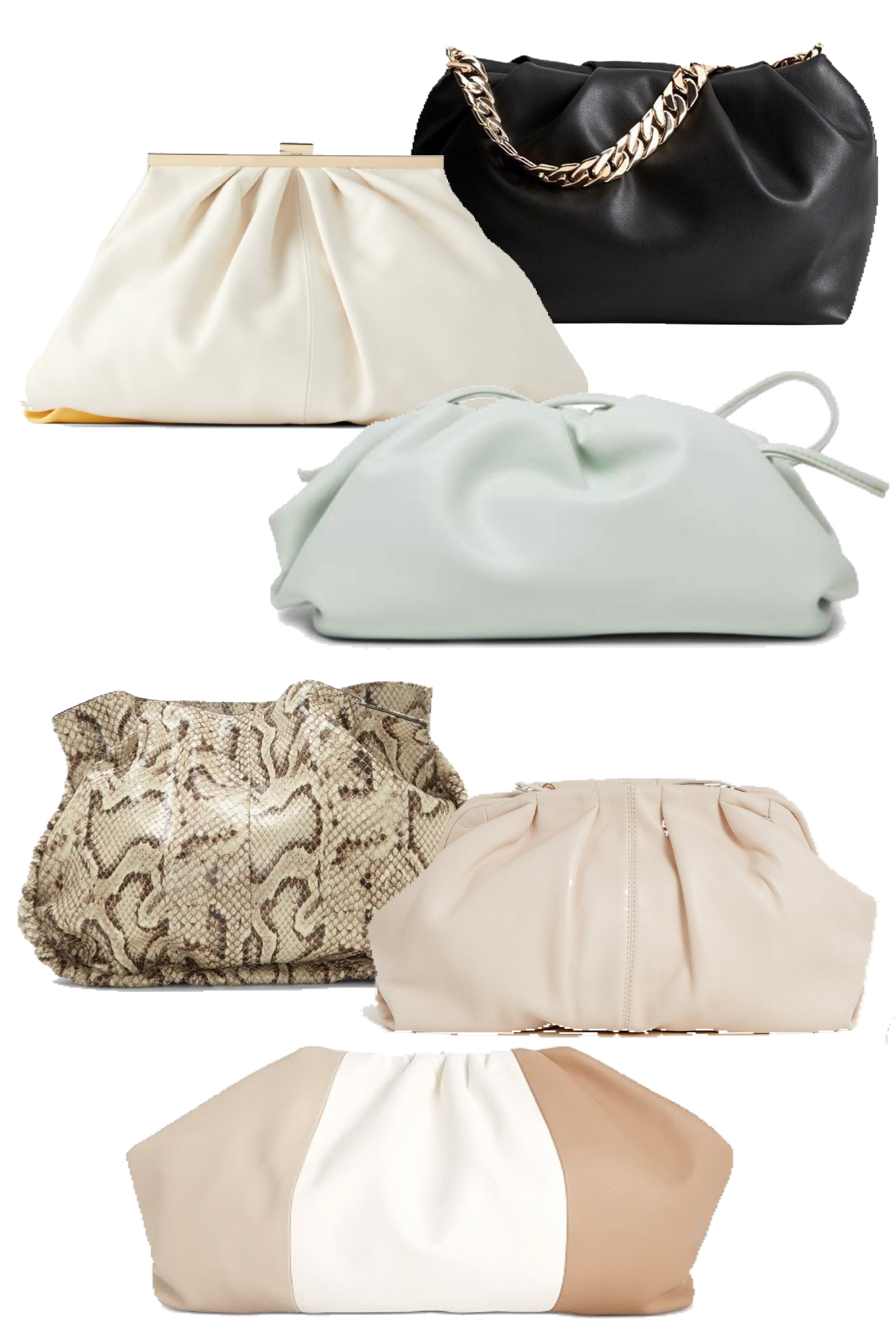 From the top: Pouch clutch with embellished chain, Mango; bi-color puffed leather bag, Zara; green mint faux leather cloud pouch, Steve Madden; slouchy python pouch clutch, Vince Camuto; neutral large soft leather clutch, Üterque; color-block leather clutch Steve Madden.
Wearing an oversized clutch bag daytime with your everyday style or your workwear is the current style. Pouch clutch bags were originally worn for evening dressing but with the new sleek, sober designs available now, it's easy to wear it with all your wardrobe. Plus, these kind of large pillow bag looks great on tall figure in term of proportion.
If you are coveting the Bottega Veneta It bag you will have to prepare some cash. If you're not ready to splurge on a 1k dollars bag now, I selected my favorite alter egos of chicest designers' bags quoted precedently.
THE COVET STYLES TO EMBRACE THE PILLOW CLUTCH TREND
Some of the links included in this blog post are affiliate links, meaning that I may earn a commission if you click through the link and make a purchase.
In the same category