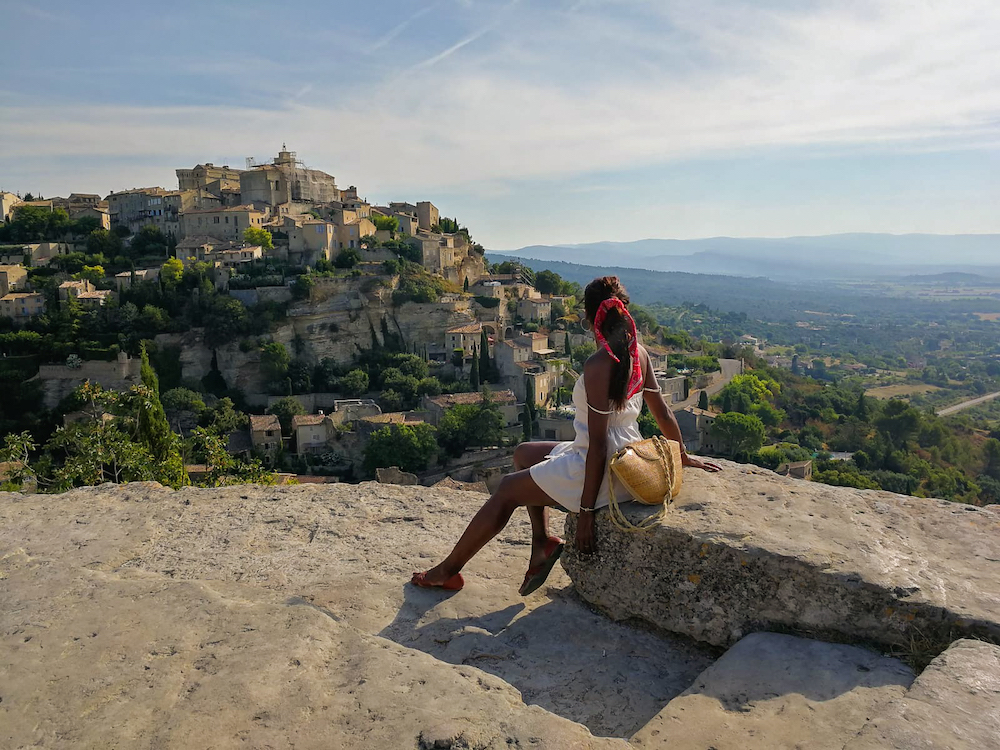 Provence is rich of stunning villages full of flowers, adorable houses, dry forested landscapes and colorful food. If you visit this beautiful French region you'll be charmed from the start. And maybe the following content will tease you more to see much more by yourself.
When I think about Provence the first fashion inspirations I have in mind are the styles of Brigitte Bardot, Catherine Deneuve and Romy Schneider in the sixties and seventies. I know they are maybe outdated for most of you but for me they remain timeless! I love the way they used to dress when they used to come to the South. It means straw hats, nice cut mini shorts, cute sandals, tied scarves, wavy hair, lot of white and neutrals clothes.
WHAT TO PACK FOR PROVENCE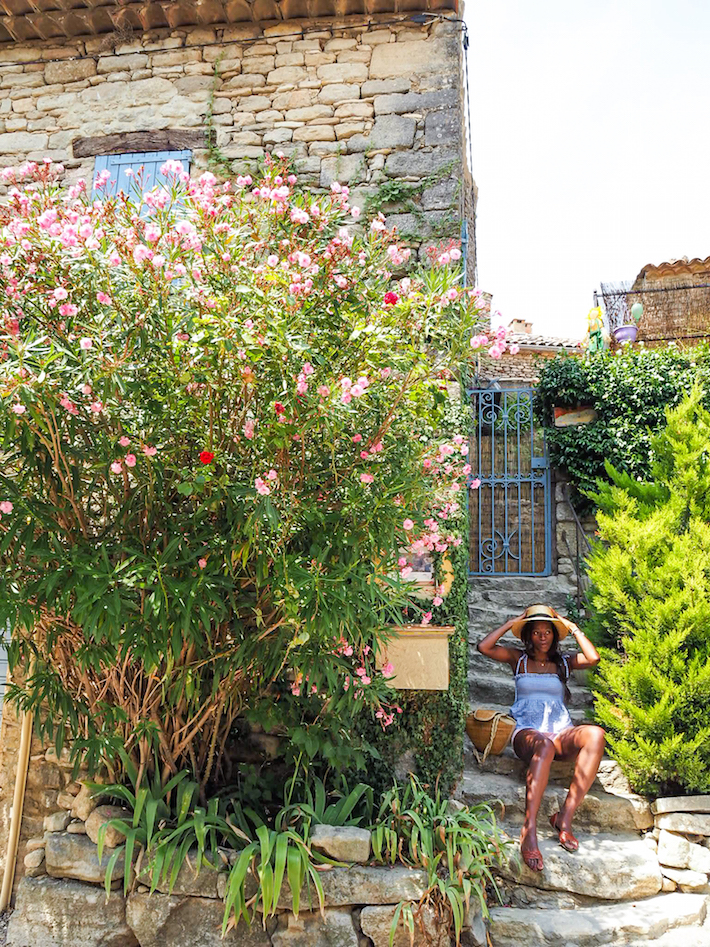 Our venture in Provence started and happened last summer, my colleague and dear friend Ana proposed me a wonderful road trip to Provence for a long weekend vacation. Ana is a trustful driver and she loves travelling like me so we were a perfect team. Thursday afternoon, we left the office earlier to arrive not too late in Avignon, our first destination. We decided to explore this region from here to the East so we could stop to different interesting towns on the way. Note that we planned in advance our itinerary to see as much as we could in a short period of time as we had to go back on Sunday.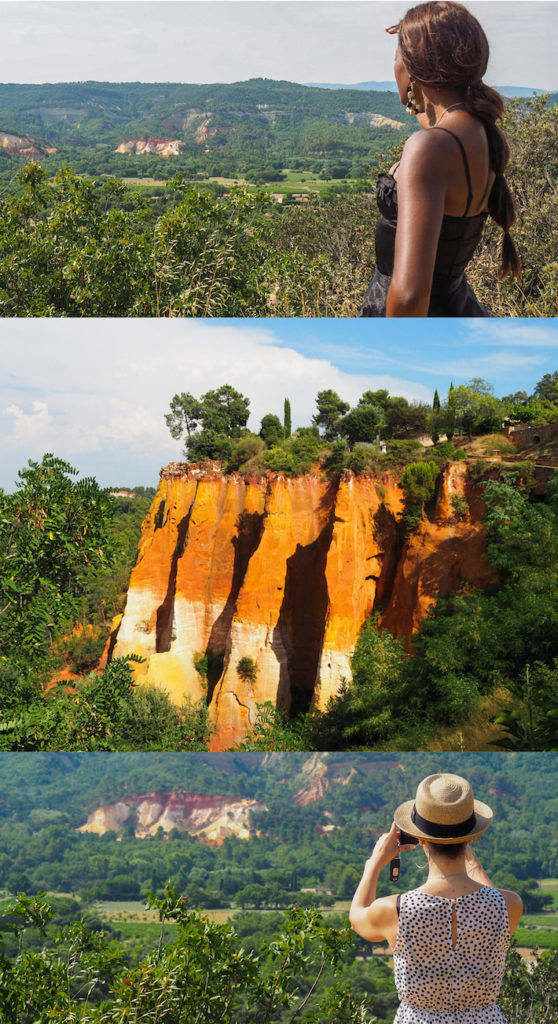 THE MOST BEAUTIFUL PLACES TO VISIT IN PROVENCE
Touring charming villages and towns is an activity you get easily addictive because there is always something special and pretty to discover in the corners of the cobblestone streets.
GORDES ranked as one of the prettiest village in France, offers a spectacular skyline view and we stopped at almost the exit of town to take countless photos. We arrived there at dawn and it was peace and quiet everywhere. We were drawn in by the irresistible smell of fresh baked bread, we even didn't wait long for our baguette and we took our breakfast by admiring the view.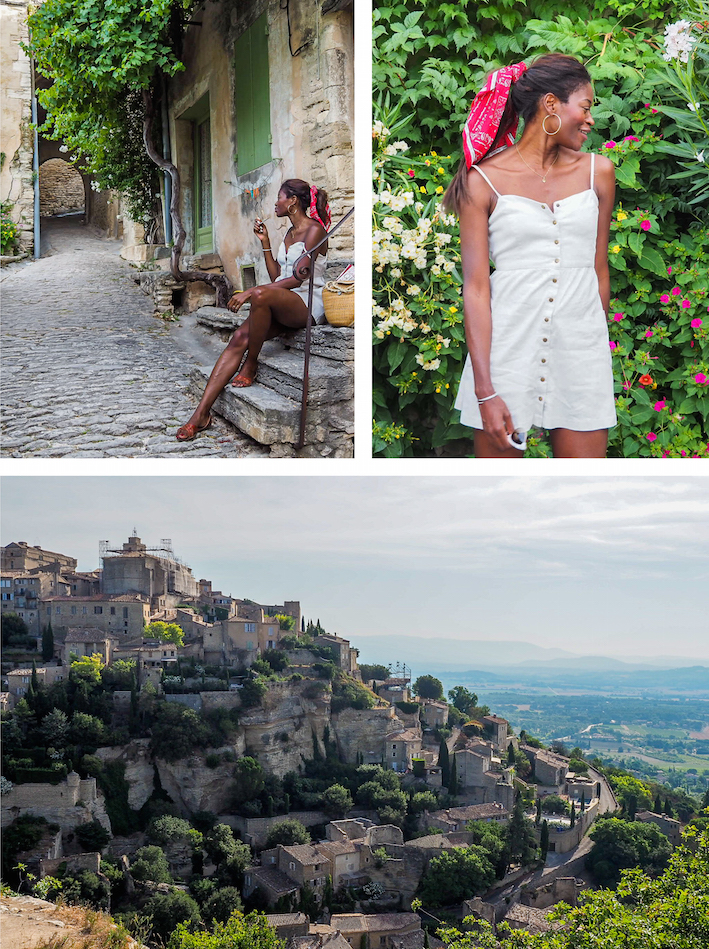 SAIGNON is a tiny cute village with its walls, houses covered by neon green leaves and pastel flowers. We stopped there for lunch and had a delicious meal.
ROUSSILLON is ranked as one of the most beautiful French village. Citrus color houses seamlessly melt in ocher decor full of red-orange cliffs like in Colorado are overlooking the town. Reddish rocks and houses make this place so original and lovely!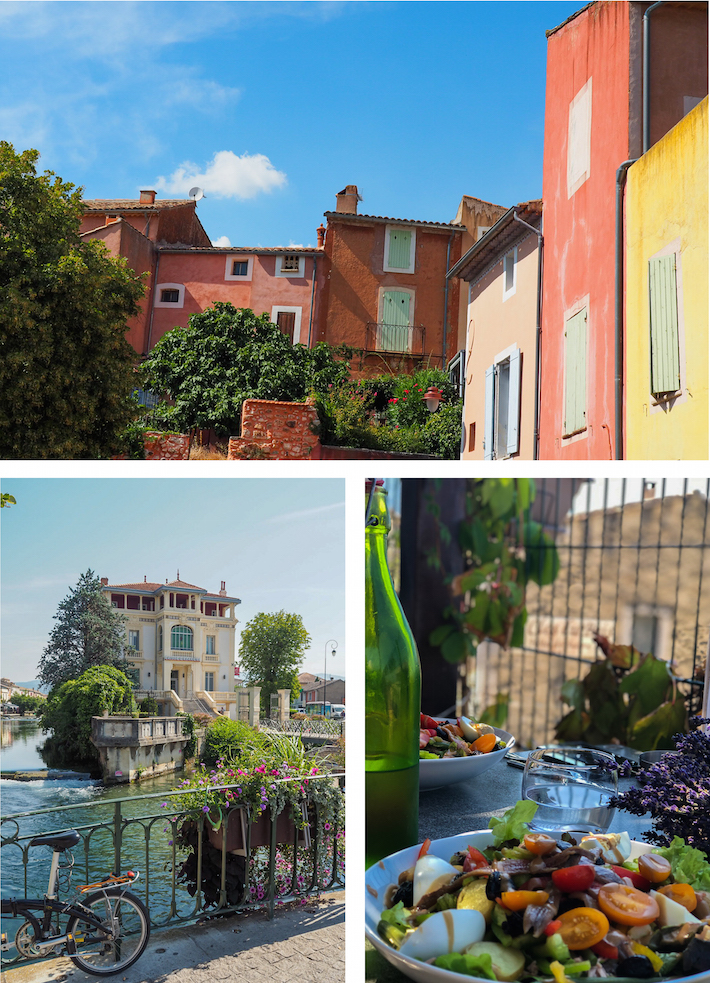 ABBEYE NOTRE-DAME DE SENANQUE road is winding but offers a spectaluar view even more impressive when you keep driving towards Gordes doorway. Make sure to getup early to admire this pretty silent retreat before the crowd.
BONNIEUX with hilltop restaurants is a great place to relax and admire the cascading roofs and enchanting view across green sprawling hillsides. Another highlight of the town is the small market with marchands selling beautiful sun dresses, straw bags and fresh lavander.
L'ISLE-SUR-LA-SORGUE is a kind of blue lagoon island without coconut trees and sand but a small Venezia with a great antique market and bridges and windmills decorating harmoniously the streets. We stopped to several interesting shops to buy souvenirs and fashion accessories and clothes.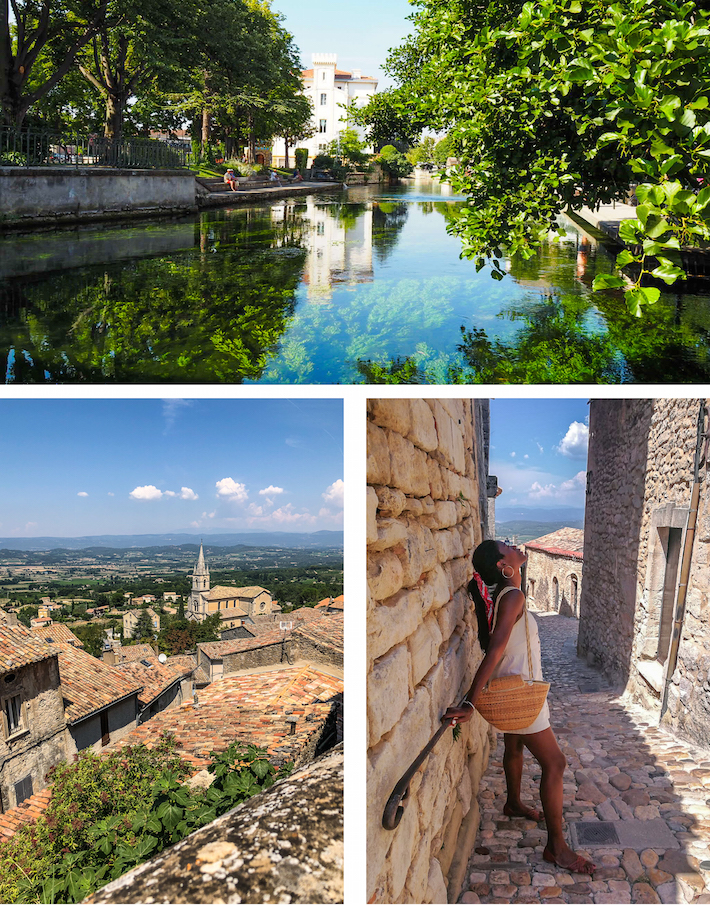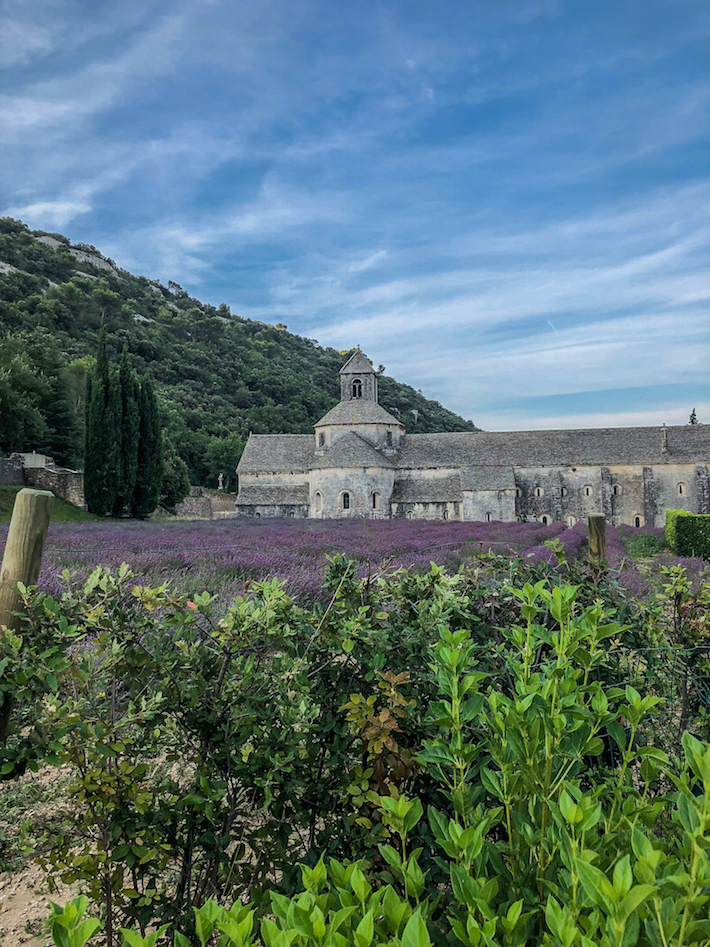 LACOSTE this quiet tiny village has charm with its old castle and tragedic history and consequently you won't find the crowd. This is not a town of big attractions but it has a charm with its endless and irregular steps and it is sleepy enough to feel undiscovered and misterious like an opening scene in a western movie.
FORCALQUIER offers a stunning view from the top of the citadel. Be ready to come up countless stairs but it worths it. This beautiful architecture is decorated with majestic sculptures. I love the angels standing up around the dome. It looks very mystic.
BANON has a big library "Le Bleuet" built on several floors and next to it you can restore with a delicious lavender ice-cream a specialty of the place. Note there are also many other yummy flavors.
MANOSQUE is one of the largest town where we stopped but we arrived late night and the next day we directly visited "L'Occitane" factory. If you are interested in the tour make sure to book your visit in advance.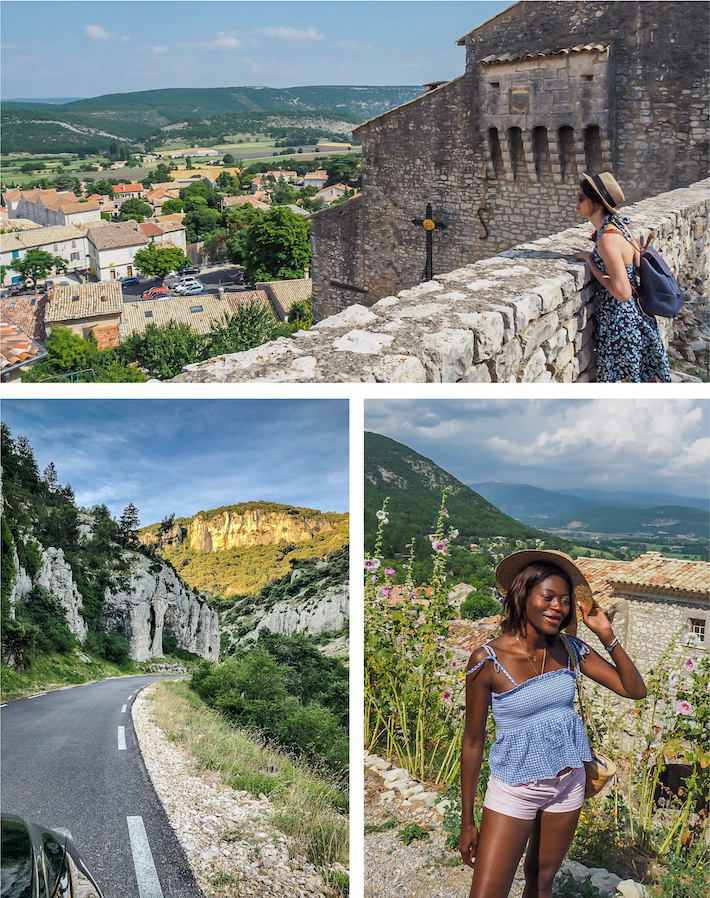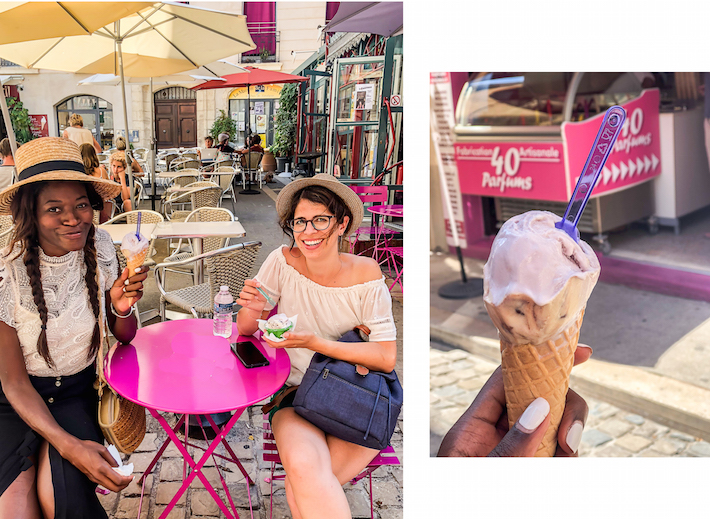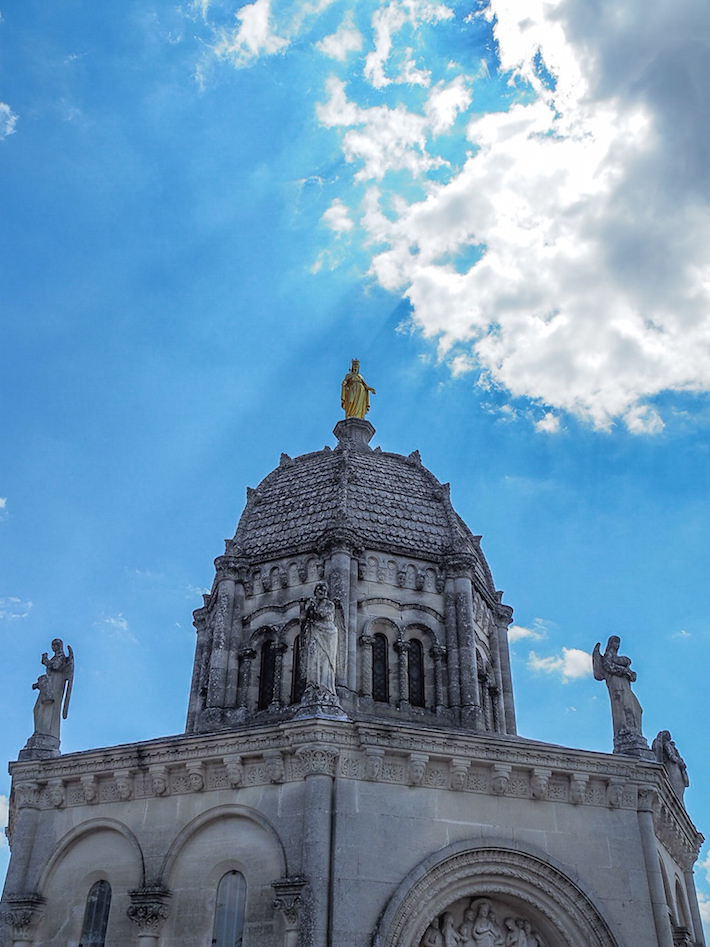 Markets are an authentic South French experience. Stalls are colorful and you can find everything from craft clothing and accessories to fresh local products like flowers, essential oils, lavender, juicy fruits, veggies and much more.
APT bustling market is very popular and huge and so there are great deals to get but make sure to driv there very, very early to find a spot in a parking lot and beat the crowd. Basically, it is best to get to markets at the opening. Apt market is open Saturdays from 8am to 1pm.
There is also a small market every Friday morning in Bonnieux from 8am to 1pm. Note you can find many markets in Provence I just mentioned some we visited and appreciated.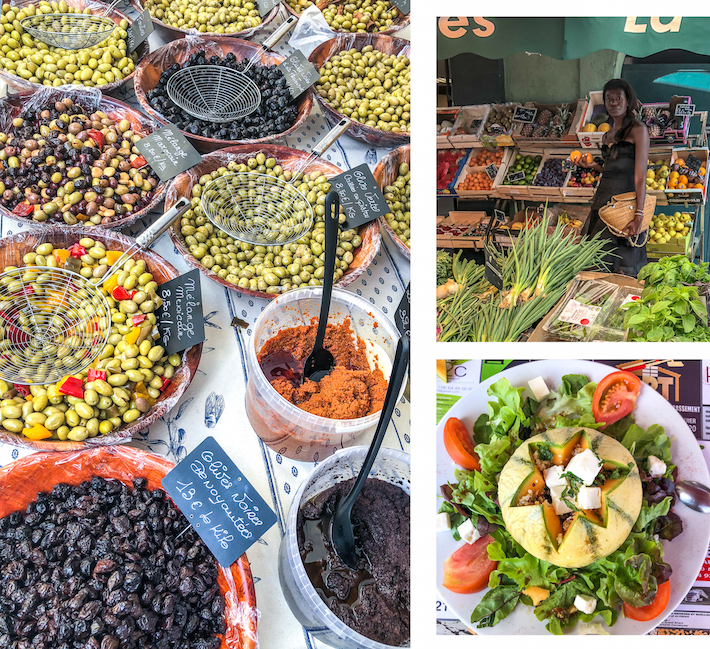 Grocery boutiques are real treasure in this region. They offer lots of local food like renowd confectionary "calissons" or the famous olive spread "tapenade". The packagings are beautifully made and it makes you wanna taste every-thing!
We stopped to two beautiful boutiques in Roussillon and Valensole and I really adored the antique jars and tags they used for their supplies. It is often very rustic but charming.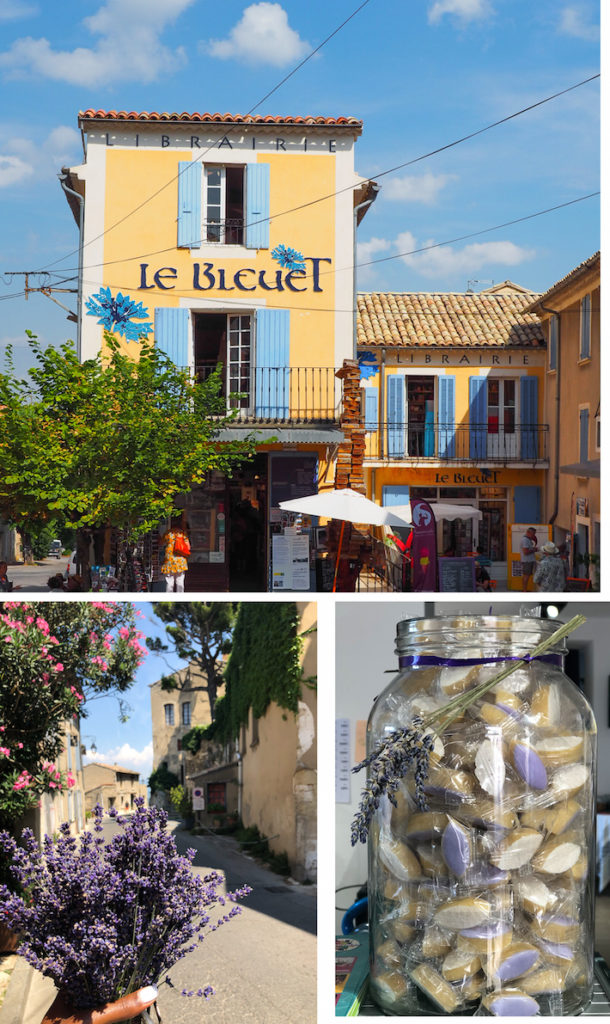 Lavender Fields are the purple gems of Provence they spread beautifully and endlessly accross hills and boost the whole decor. There are several types of lavender and according to it locals consume them in different ways like essential oils, soap, confectionaries, honey, ice cream and more.
VALENSOLE is the major town and famously known for its impressive lavender fields. Unfortunately we came two weeks too late the lavender parade and celebration and fields were already empty or dry but we found some great lavender fields in Sault region and stopped at Lagarde-d'Apt to shout beautiful pics. Note that our rental was surrounded by lavender so we didn't really have to look further.
Try to contact tourist info centers before you leave sot then they will tell if lavender fields are in bloom and they are also very helpful to inform you when to travel in Provence according to your needs.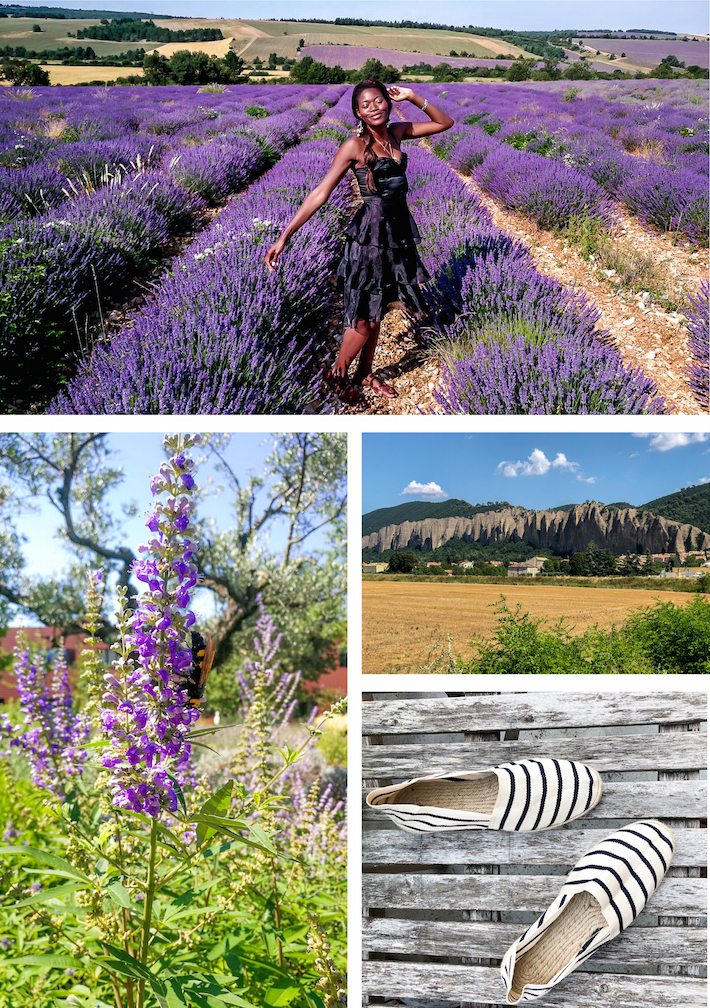 Travel tips and advices
If you set out your trip months in advance you may certainly have the chance to rent a rustic-luxe villa with a pool at a reasonable price. We booked a few weeks before we leave so options were restrained but we stayed around places we wanted to visit.
Get a car! It's hard to imagine traveling any other way to explore hilltop villages. Distances between town, villages are long and often hilly. I saw some people riding bikes but frankly if you aren't super athletic don't even try! Plus in the summer is super hot.
In the same category