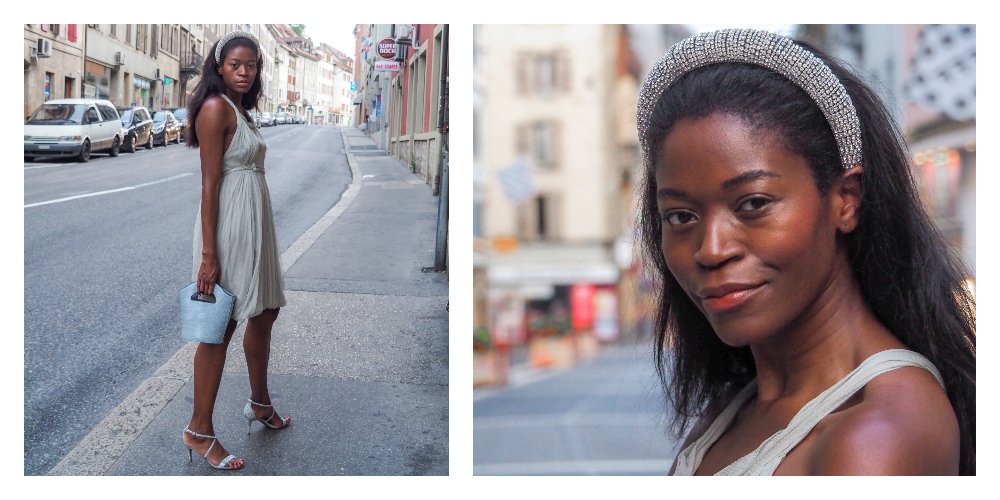 Summer nights are great occasion to dress up with flowy, elegant dresses that could be worn by a grecian goddess. Then add some statement accessories to elevate your look.
Photography J. Carrera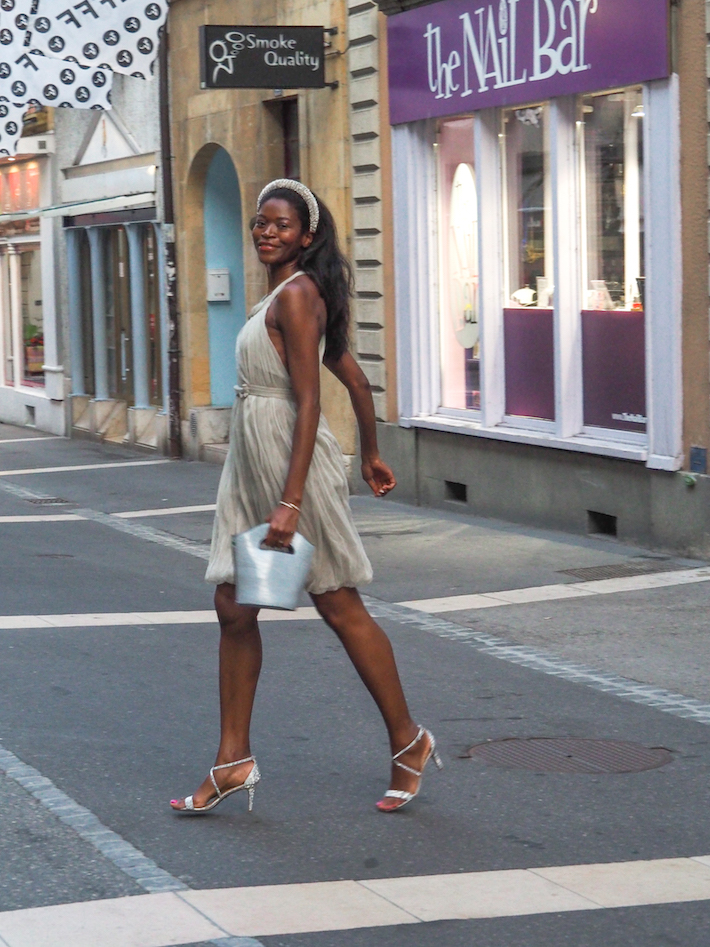 The key pieces to create this outfit are pleats, either a drapey dress or a pleated skirt and some shiny accessories. Here I picked a rhinestone headband by Zara and heeled sandals I bought at Macys.com available up to 12 US. They both look great for a summer night and add some brightness to the light green dress. See more Grecian inspired dresses and glamour accessories. Swipe left or click on right arrow to see more products.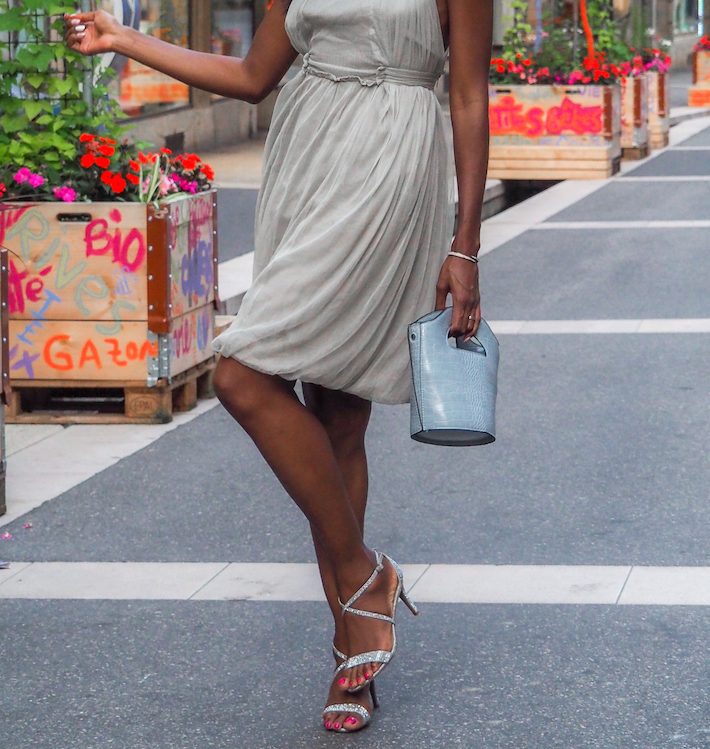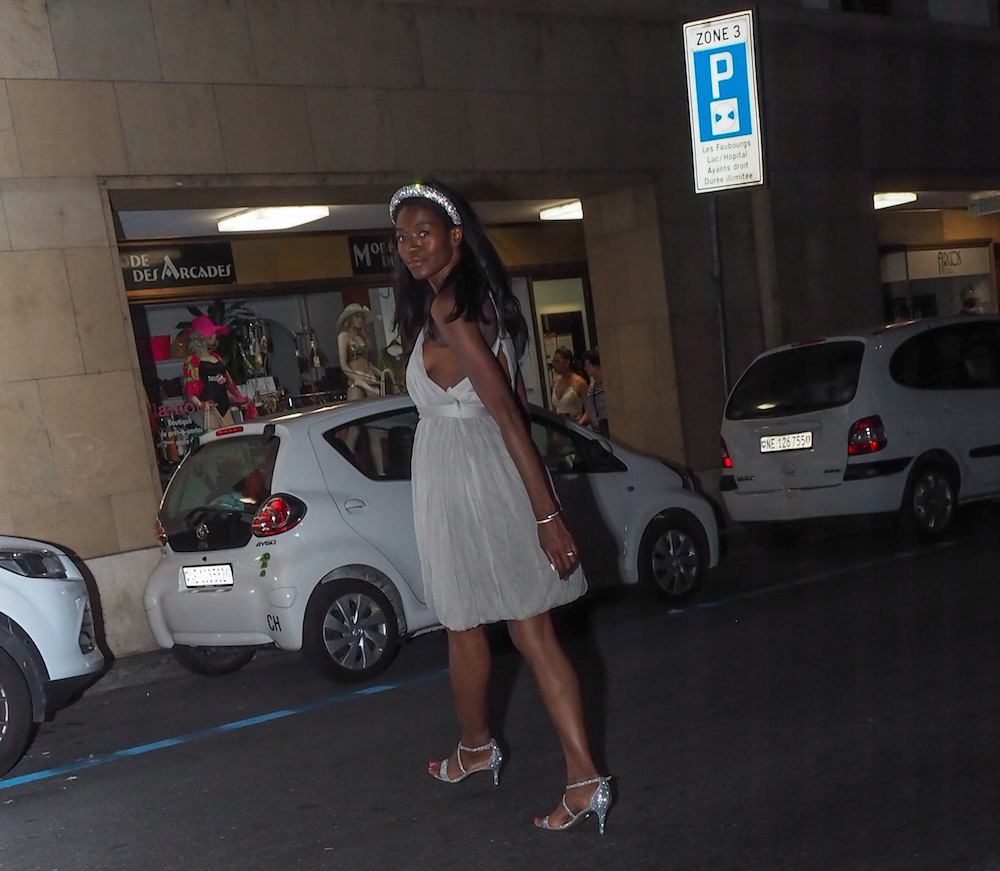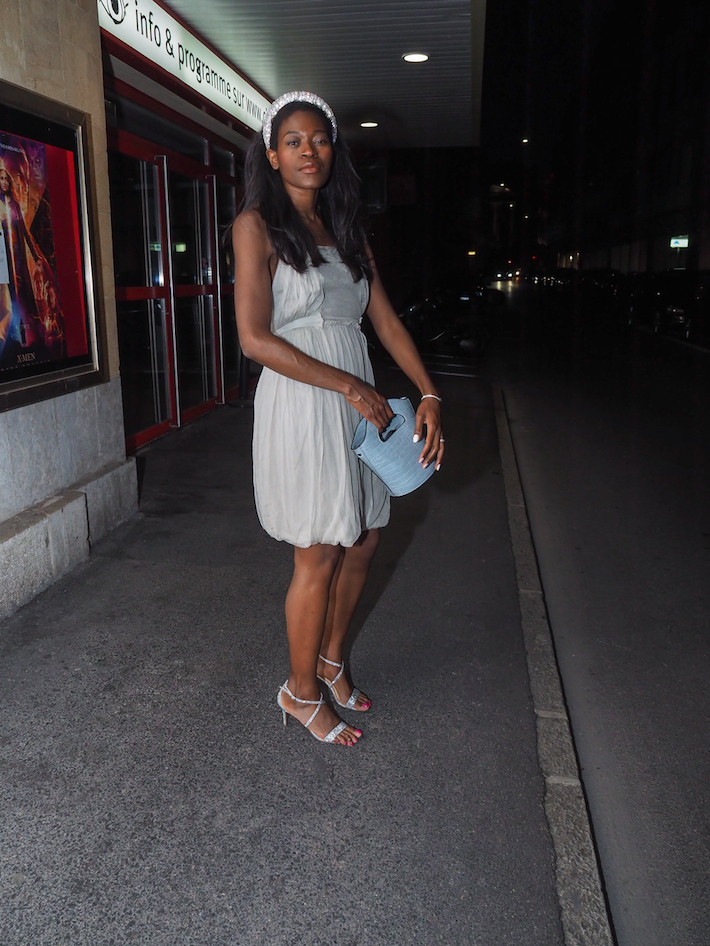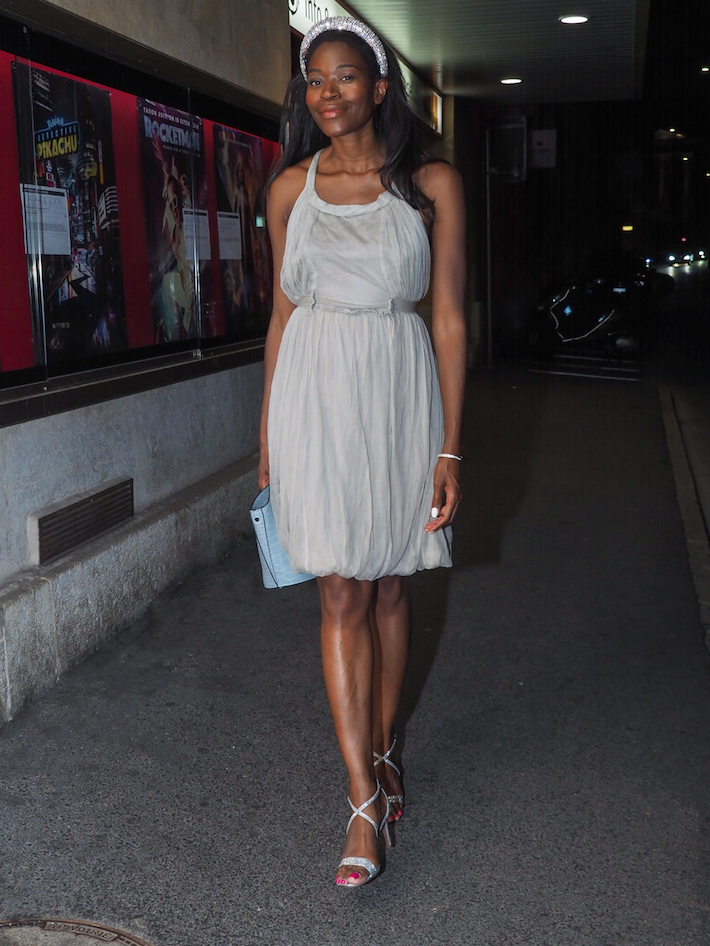 In the same category