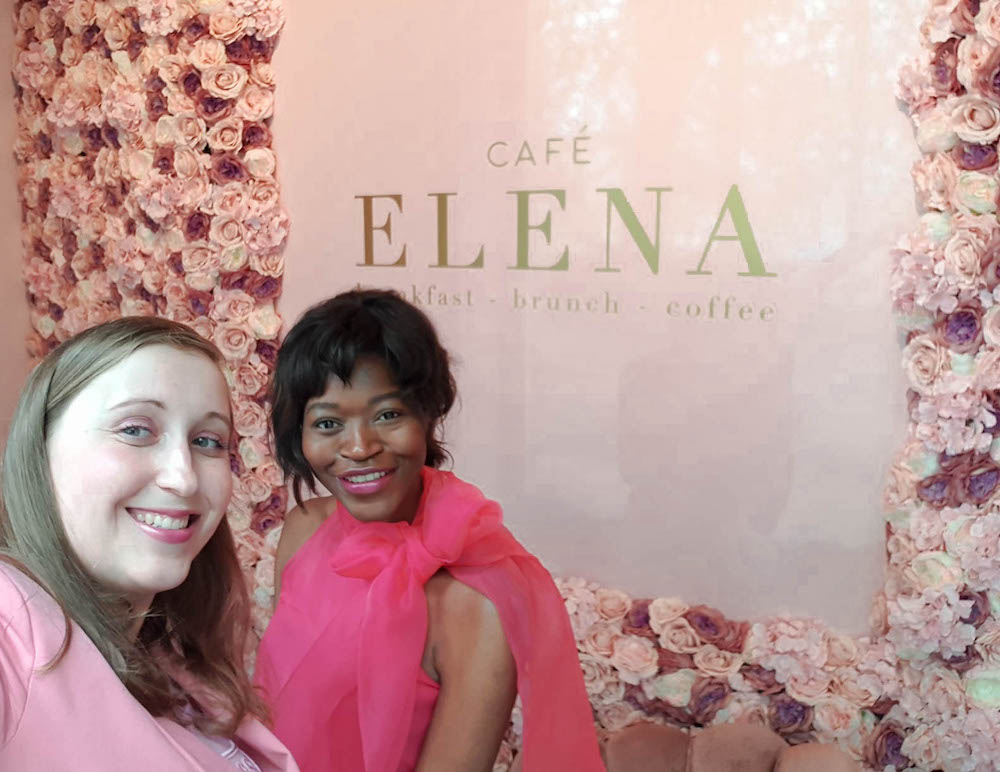 Zürich is full of beautiful cafés and restaurants that are great for the 'Gram and it's not only decor that worths seeing food also looks great and is delicious.
My husband and I love to discover new places for lunch, dinner or just for a refreshment. Zürich always surprising me by its original places for eats along the way. I hope you will also be amazed by every decors, food quality, taste and presentation and if you have any other spots and locations to recommend please feel free to add them in the comment section.
A very nice restaurant that vegans will absolutely love for the large choice of dishes with fresh veggies. It's also great for people with intolerance like me. They serve several meals lactose-free and gluten-free. We found it a little pricey and location is a little outside the center but otherwise everything else was perfect.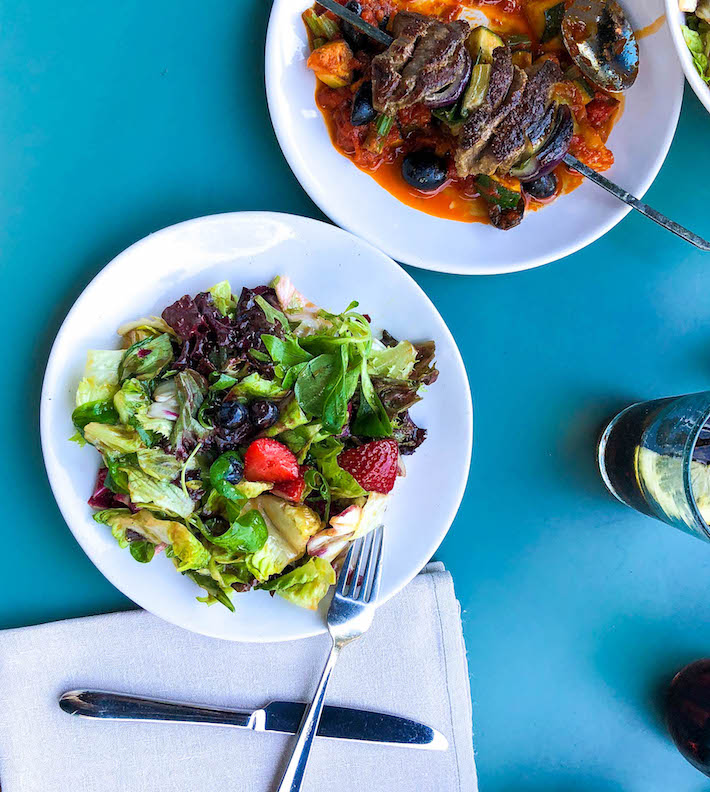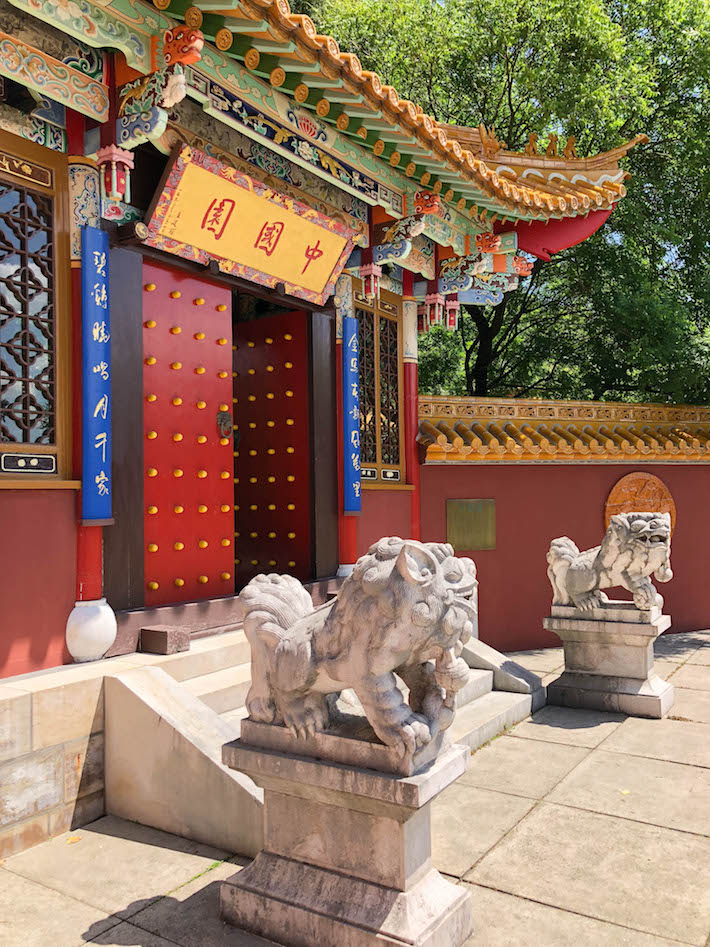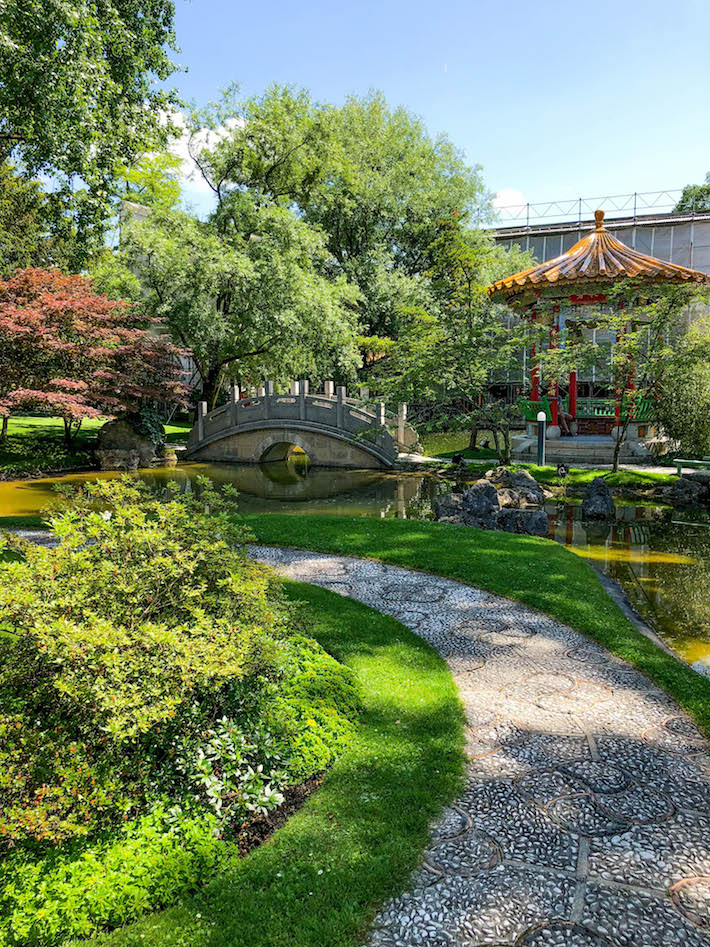 Go there in either spring or fall to have the most colorful natural decor available with trees and flowers. If you continue along the lake you can find also nice locations for taking photos.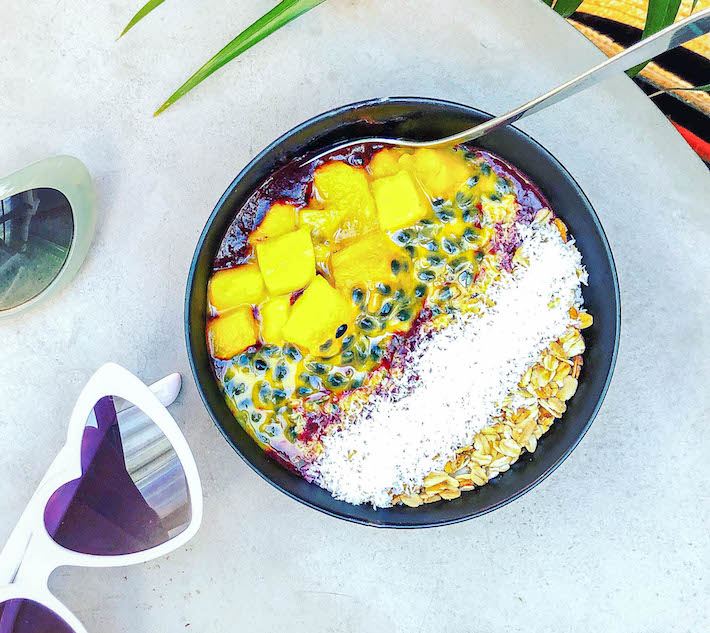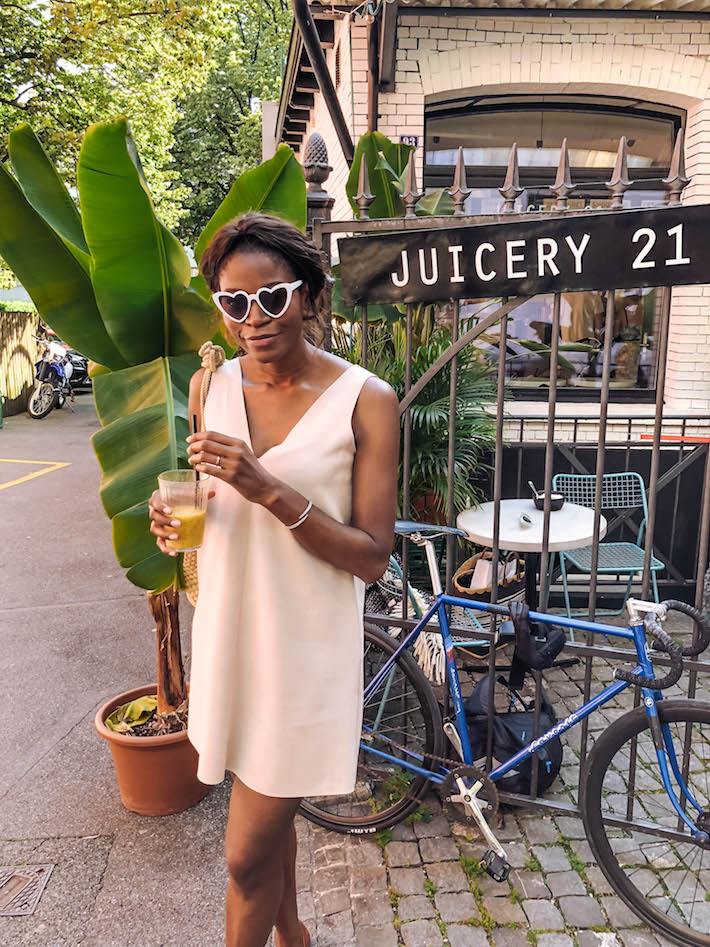 You will find a nice tropical atmosphere with exotic fruits and plants at the entrance. The cherry's on top is the menu full of delicious and pretty bowls.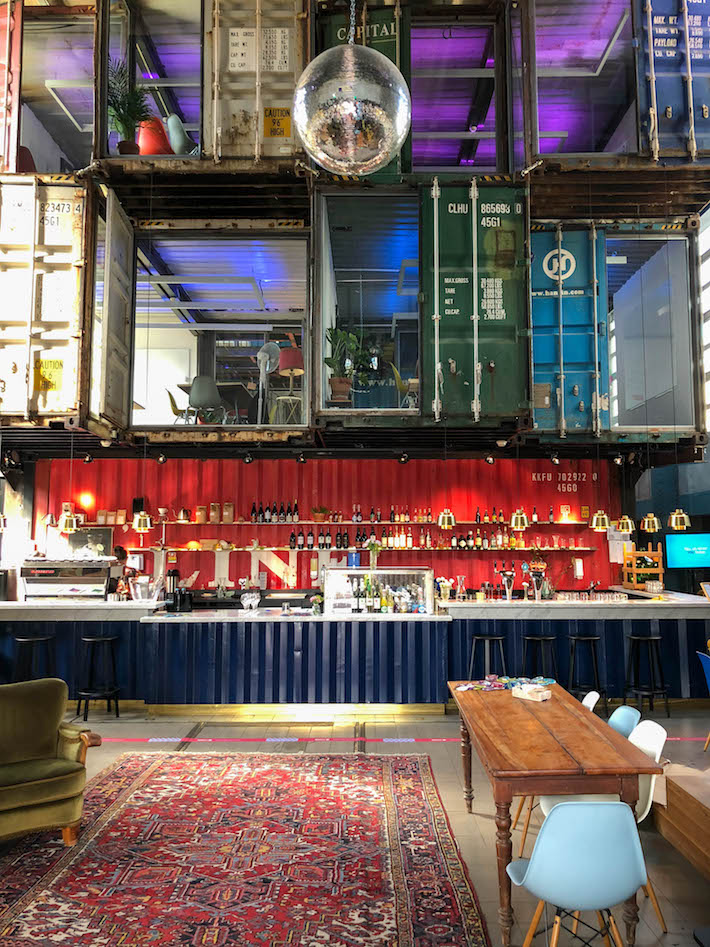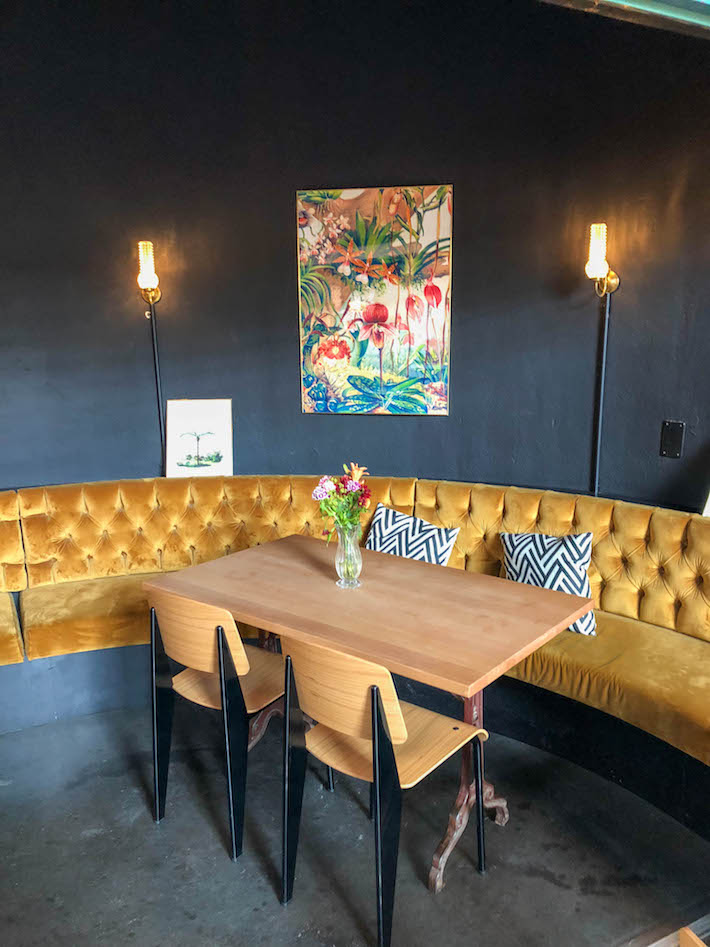 This is one of my favorite places we discovered hazardously when strolling in Zurich. The high ceilings and containers makes this place so cool. It's very chromatic and in some corners there are some nice wallpapers different from an another so it might look messy but in a good way. 
Located at the PKZ shop's rooftop it's a very nice place often crowded. Make sure to go early and avoid Saturdays. I went there over the weekend but I couldn't take any photos because of the crowd. I love old style chairs in bamboo that gives this seventies vibes and the exotic green plants. The view from up here is also very nice.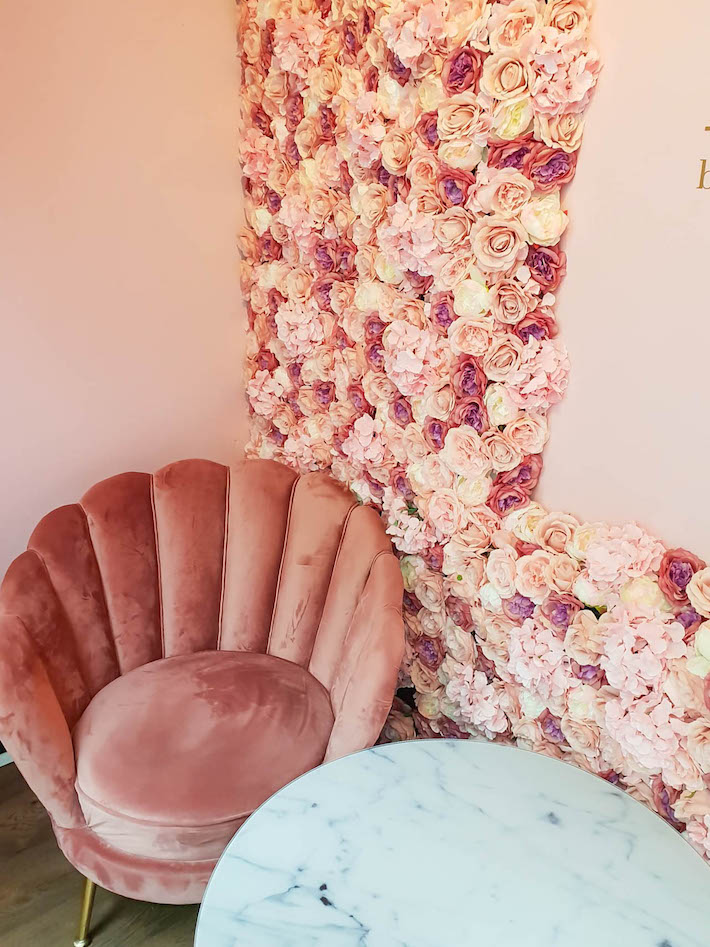 That's the number one place for the pink lovers! I invited a friend there and she immediately loves it. The decor is full of pink and walls are covered by pink flowers. There's more. You can taste a kind of pink matcha tea latte.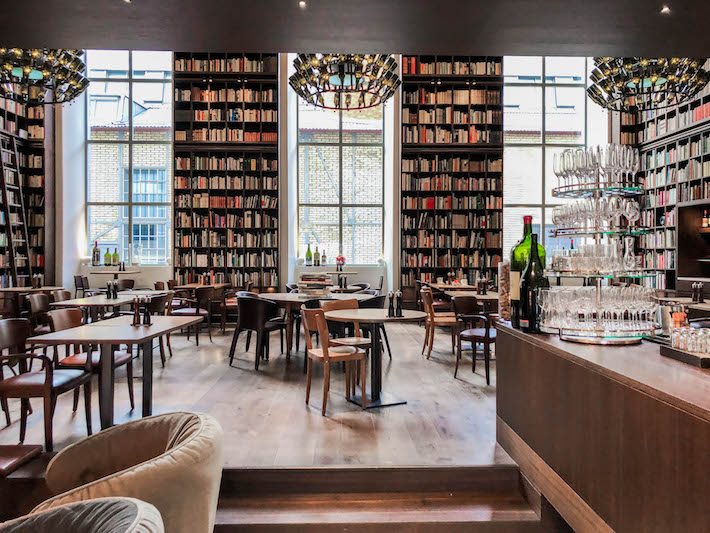 With this huge library, books piling up to the ceiling we can almost feel like in 'The Beauty and the Beast' famous scene. Bonus there's a beautiful rooftop pool at the spa next door. Photos aren't allowed but I saw some people taking discretely some photos of the stunning view.
You can't miss this central place during Christmas time with lot of stalls, food trucks, Christmas decor and the cute Jelmoli Märlitram a cable car beautifully decorated that takes you to a tour in the city.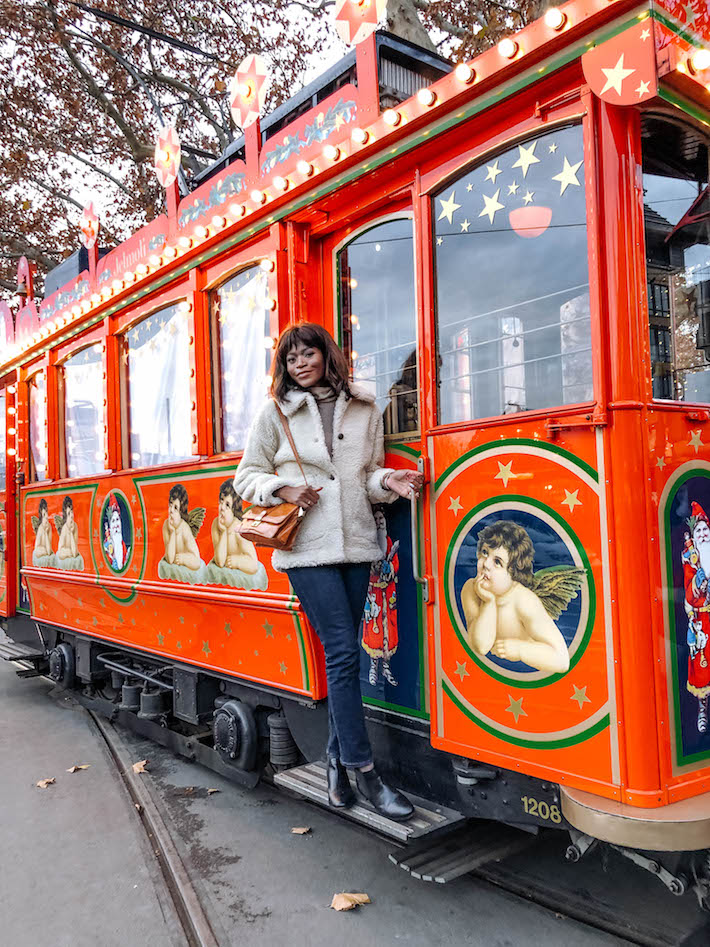 I did not stop yet to the two following places but as soon as I test them I will review them, update this post and add some photos.
This restaurant looks fabulous like a little Versailles! I would love to go there having a hot tea and eating pastries and then take some shots wearing a full skirt, bow pumps or wearing romantic blouse with bow details and the finishing touch a dolly fresh makeup.
Everything here looks very healthy and colorful! I guess vegans will highly appreciate the menu with lot of fresh veggies and fruit juices.
BUBBLE WAFFLE my bonus spot!
Since I tested this special waffle I can't stop thinking about it when I come to Zürich. It's so light, tasty and sweeten just enough. I think it's a nice treat to photograph and share on social medias.
In the same category