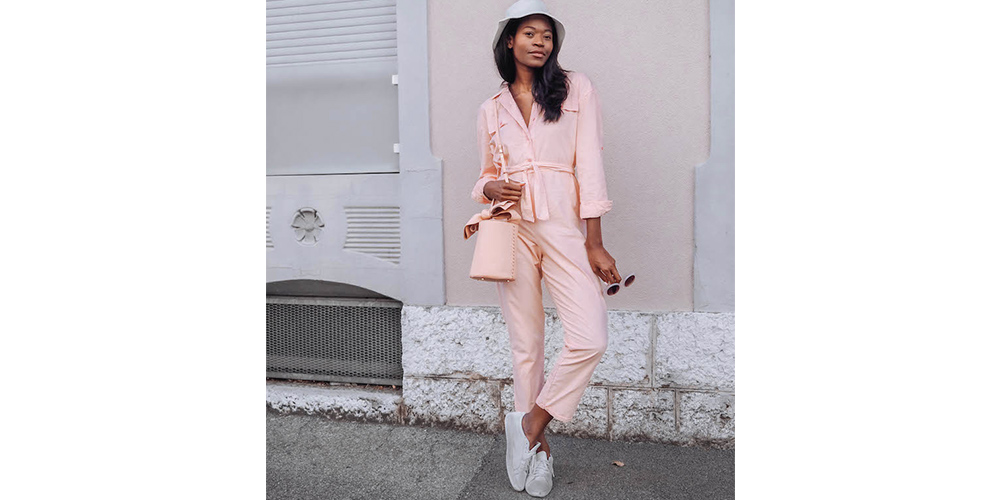 Sugary pink palette has this amazing ability to bring some freshness and feminine touch to any outfits. Either understated with only accessories, clothing in blush shades or more sophisticated with brighter hues will seduce you in a way or another.
Photography J. Carrera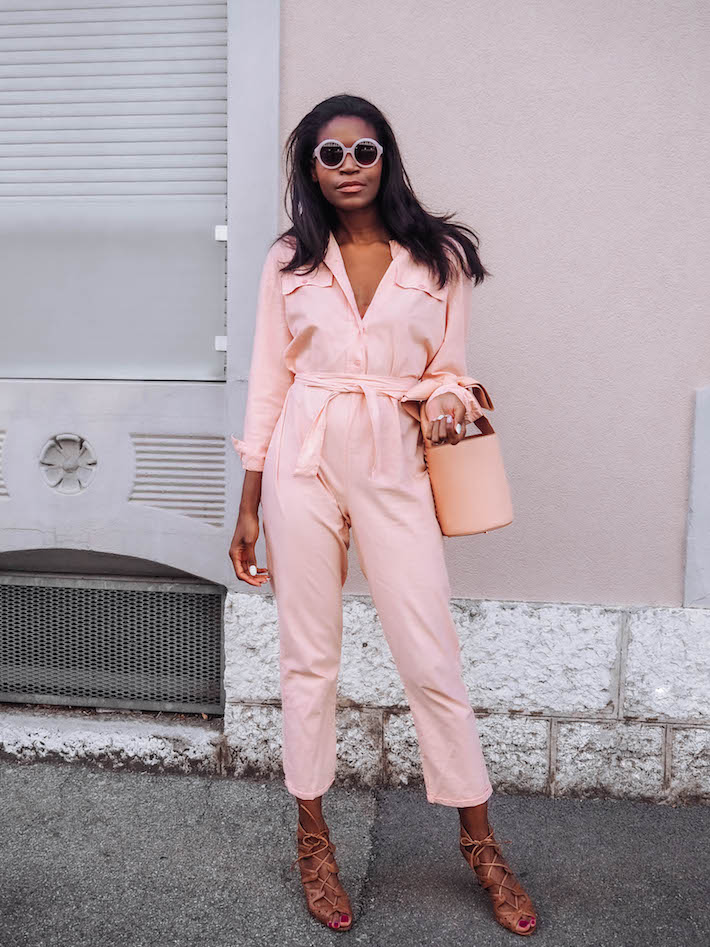 Some of my current pink favorites items. Swipe left to see more or click on arrows.
For a few months now, pink is spreading all over my wardrobe. It's a transitioning year with big changes. I got married, changed name and it's affecting my way to dress. I wanted to inject more colors in my everyday looks also because a close friend told me colors looks great on my dark skin. Now it does not mean I will give up black it's just to add some brightness to my ensembles. Why pink? I don't really know why but maybe because I was on a very strict diet and it kind of reminded me all the sweets I couldn't eat during that time. See it's a way to add some sweetness in your life without getting fat. I'm sure it's just brief moment before I switch to another color and get addict to it.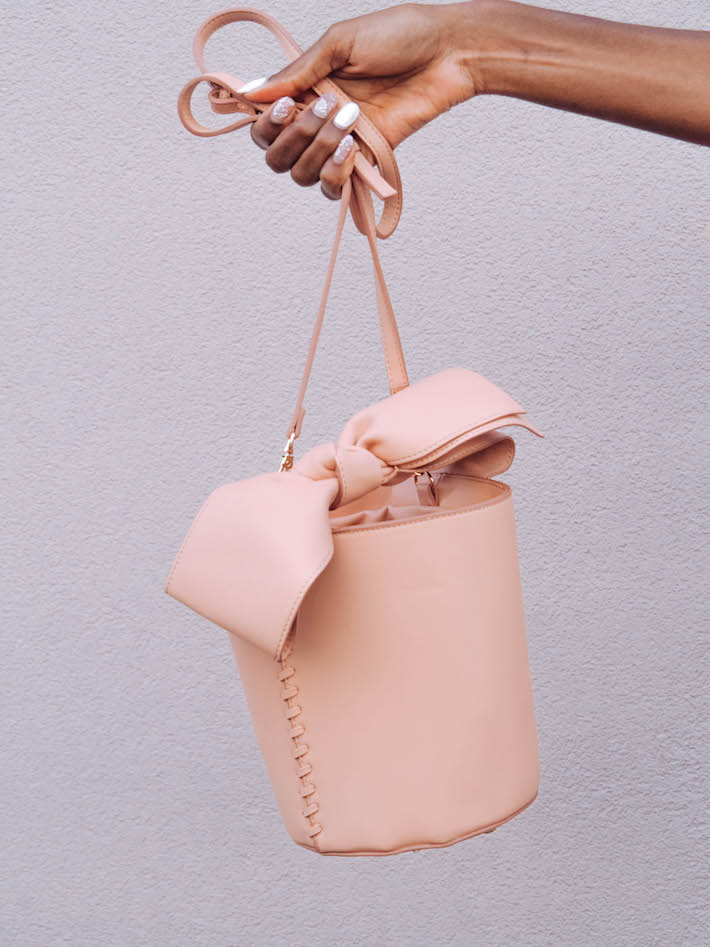 Basically, my last pink buys are this bow bucket bag now on sale at Mango outlet and same style also on sale at Netaporter. I discovered J.Crew has fantastic chic pink pieces for everything! I love the quality, the shades they use and I purchased these pink round sunglasses. At Zalando sales I found a Topshop wool coat I can't wait to wear this fall because the color and shape is beyond perfect.
This post may contain affiliate links, which means I may receive a commission if you click on a link and purchase something.
In the same categoryDans la même catégorie