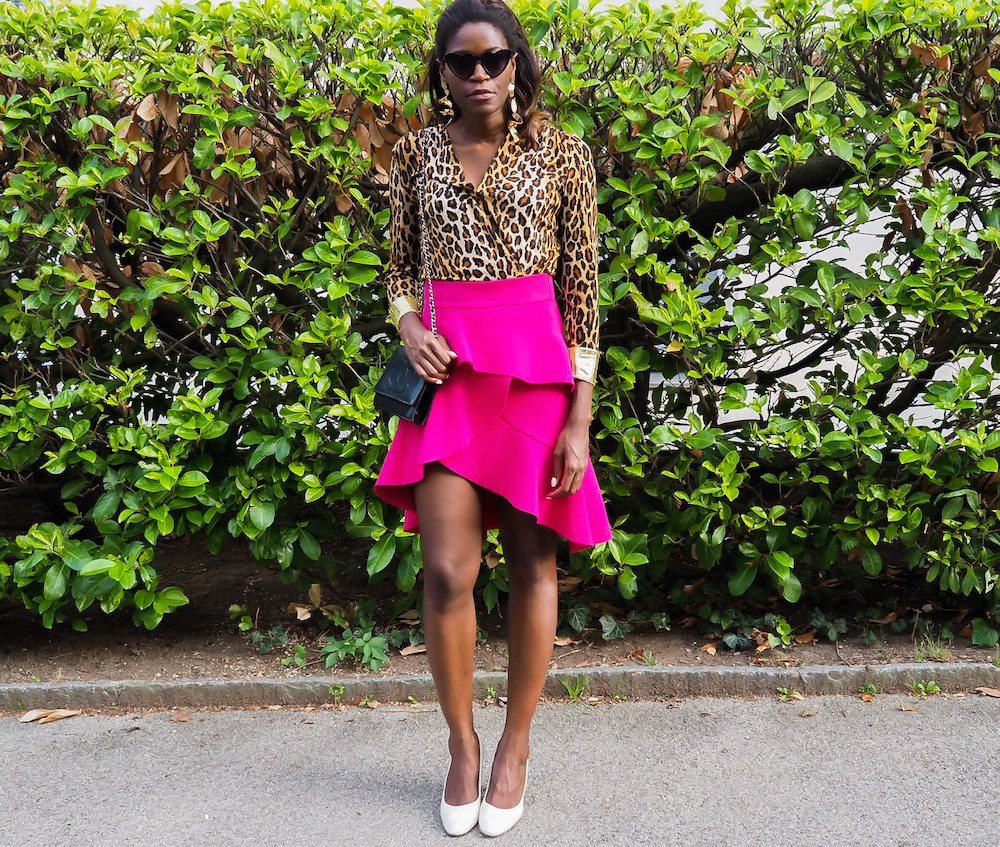 Now and for the next spring-summer the big thing is too mix several animal prints together from head toe as seen here at Zimmermann resort 2019.
If you wanna be even more stylish and wanna go a little fancier, try bright colored animal print in orange, green, yellow or red. By the way, I'm currently hunting for a green or orange zebra print top. If you see something please let me know.
Back to the styling. I would pick only zebra print, leopard or snake. Forget the cow and other animal! I don't get that. I mean cow print there's nothing less attractive and feminine than that.
Try to pair prints with patches in same sizes. It makes a prettier render. 
Personally, I would not pick more that two animal prints, for instance zebra and leopard.
SAFARI IN THE CITY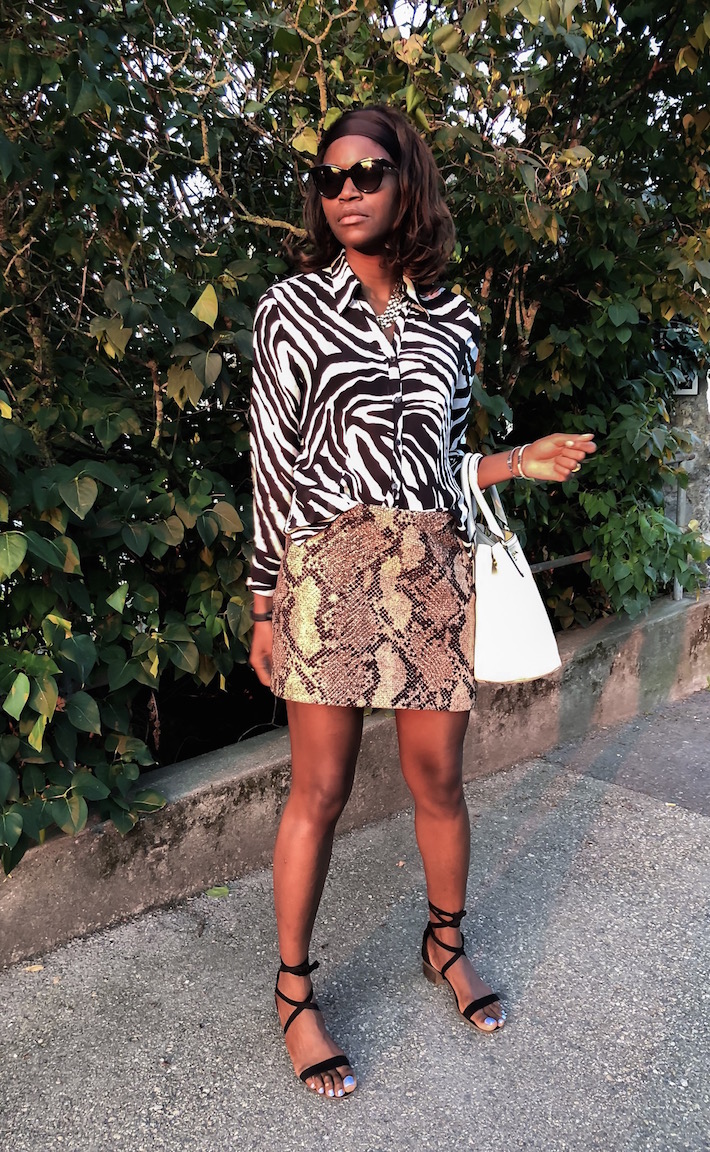 Another nice composition is to mix one animal print with a bright color piece like a fuschia shift dress or slipdress with a python bag seen here at Rochas (here your printed clothes has to be natural so not bright). I did that last winter here with my leopard coat and a green top, see also below a leopard print blouse paired with fuchsia skirt. 
EIGHTIES
I know, some dare to mix with other prints such as stripes, dots but I think it's just too much! So I would suggest to avoid it.
If you don't dare to wear printed clothes try animal print accessories such as bags, scarves, belts or shoes. Topshop, Mango and Asos new-ins are fabulous. I would almost buy everything. 
Well maybe because I'm addicted to python! 
Ahead, animal prints pieces I'm currently lurking at and one I just added to my cart. NB. (shoes are up to size 12US).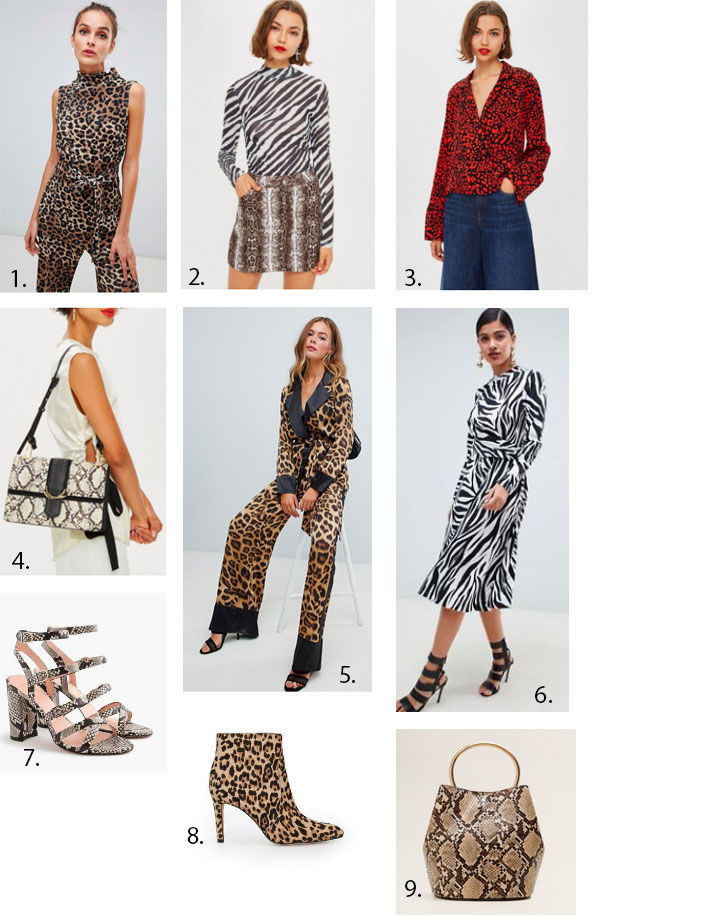 1./ 2. / 3. / 4. / 5. / 6. / 7. / 8. / 9.
In the same categoryDans la même catégorie