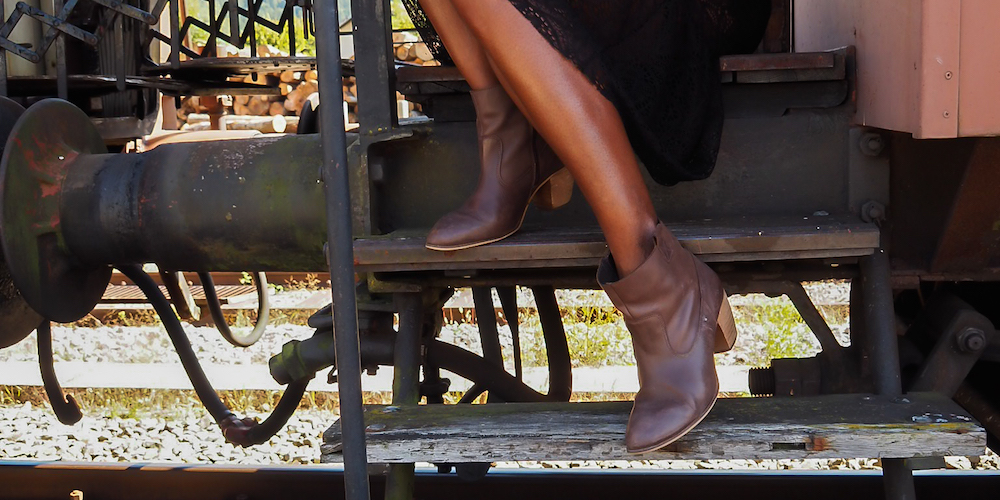 The pointy toe are ultra popular in every kind of shoes this fall followed by square and round.Heels have been also been pointed out by designers with sculptural, arty shapes. The weird trend I think is backless mules trend. How will we wear these when the temperature will drop?
Find out more with these shoes seen in most designers F/W 2018 collection. Note that I picked only styles I love and that look stylish, modern and expensive. I carefully selected items available at least up to size 12US.
Photography J. Carrera
Cowboy Boots 
The boots you definitely won't miss to see in stores as they are closely related to the western trend so popular right now.
Low Heels for the Office
The low and large heels of these shoes are great for the office and style is enough elegant for afterwork. I prefer the round toes because I think they are a bit more comfortable.
White Shoes 
They aren't practical for rainy days but they look great with any outfit. I would preferably pick one with a thin heel and sole because it could be quick look too bulky.
Slouchy Boots
Not my favorite boots but when I saw this style from Vince Camuto I change my mind. They look fabulous and go with almost everything.
Sophisticated Heels 
I have one pair of boots with gold heels and frankly since it remains one of my favorite shoes maybe just because of this gold accent.
Sparkles & Bows
Some look like cinderella shoes and can even be worn from day to night.
I love the idea to wear these shoes for the office with a nice suit pants or jeans. It adds a girly chic touch.
Snake and Leopard
You can't escape to animal print trend even with shoes. They are everywhere. I love the snake boots they are a classic for me.
Mules
Pick a pointy toe which is more popular this season.
Hiking and Combat Boots 
This is really useful when the weather is ugly and you have to walk a lot. Plus they can be worn with a minidress in winter. This kind of boots can easily be too massive. Make sure to pick one medium thick sole and a not too large heel to keep the style feminine.
In the same categoryDans la même catégorie