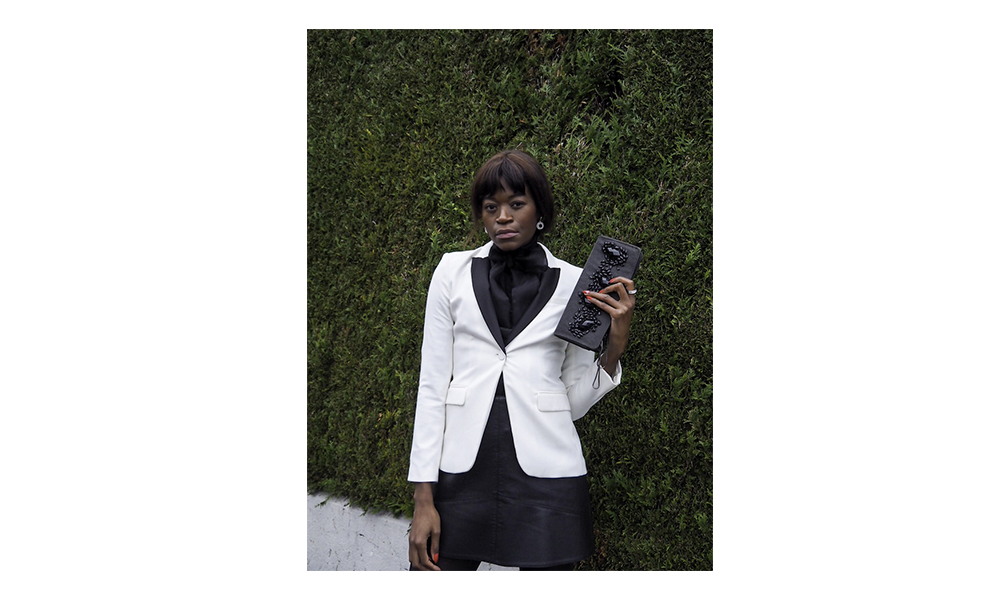 When is about festive holiday look I'm always motivated and I always select chic, sparkly and sophisticated pieces. Holiday parties are the great opportunities to show and drag out the best out of your closet.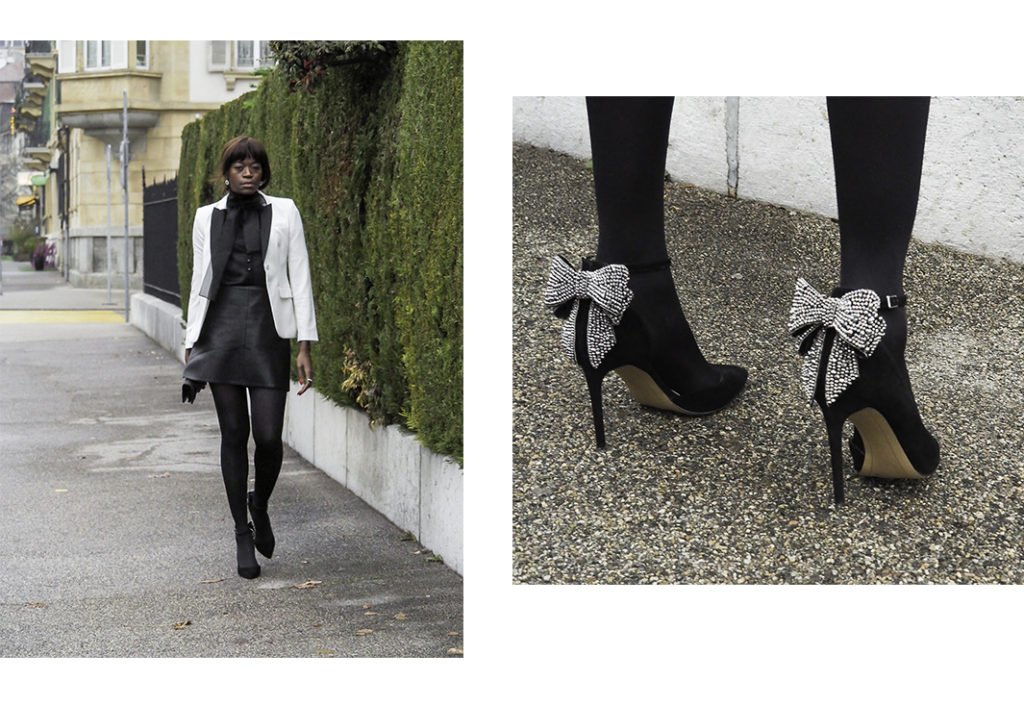 Sequins are very on trend now with eighties looks nostalgia. To achieve your eighties inspired look paired a mini sequined dress with lace tights and nice metallic pumps. Another style with sequin to try but more minimalistic is to layer a sequined dress over a skinny turtleneck. For the ones who are too shy to wear sequin you can try a satin dress, more discreet and you can use the same layering method. If you have a long dress why not pairing it with chic ankle boots. Many designer swear by white ankle boots  or black paired with an evening dress.
Another trend in progress are feathers on dresses and skirts. I would love to wear them but there aren't many offers right now and the few available products are very expensive. A grey mini skirt worn with a nice white turtleneck and metallic pumps would be another perfect NYE outfit.
For accessories, crystal is very used on earrings and to embellished shoes. It adds a little fairytale accent to your feet.
Below are the best festive clothing and accessories I found on web shops.
In the same categoryDans la même catégorie