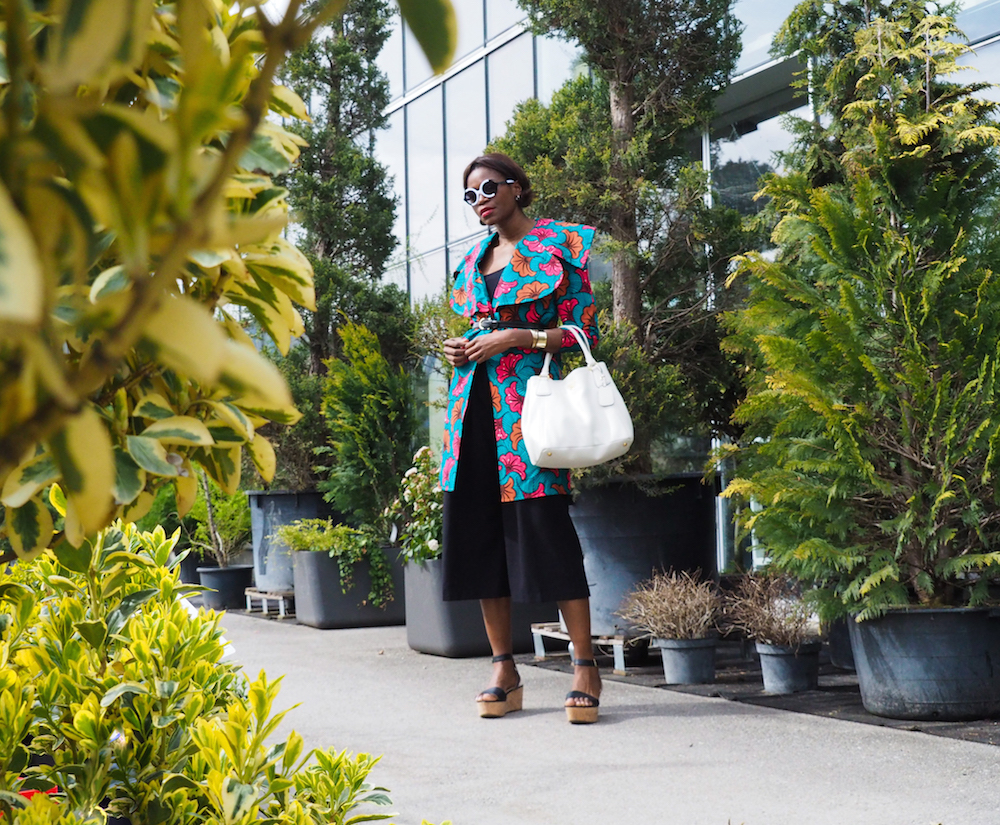 We shot this look a Saturday afternoon at a flower market store while looking for my favorite plant the passiflora. But the other highlight of the day was this Ago trench coat with vibrant colors and original prints. I just loved it straight out of the runway show organized by Fashion Hotel in Zurich, (more details see my post here). Furthermore my step mom and my fiancé were fascinating by this brand new buy when I met them that Saturday. They said I looked so chic with this coat. Note that the tailoring and pattern is so perfect! And the cherry on top is the big collar that gives this elegant render at the level of your bust and shoulders.
Colors boost my positive energy but to keep this key piece as the center of my outfit I paired it with minimalist and sober clothes. here with black but I really think to wear this coat differently next time, in a maximalist version, by pairing different graphics. Then I will post a how to mix prints very soon. So stay tuned. I know many people don't dare but maybe because they don't know how to wear them. I think we should dare to wear colors and prints, I love to dress, to try new style and for me it's also a way to have some fun.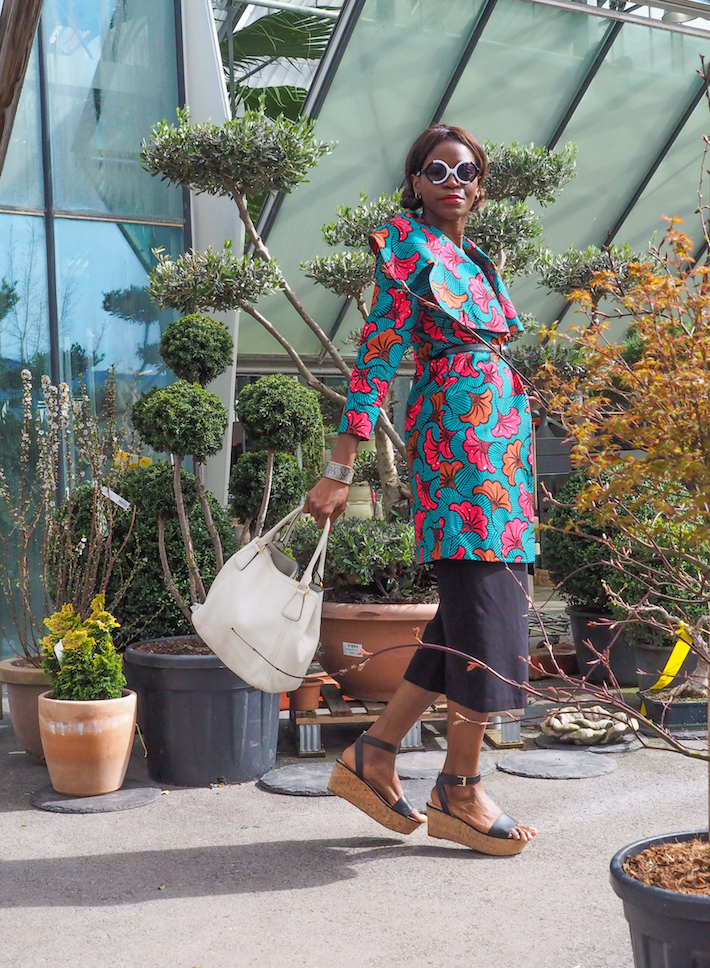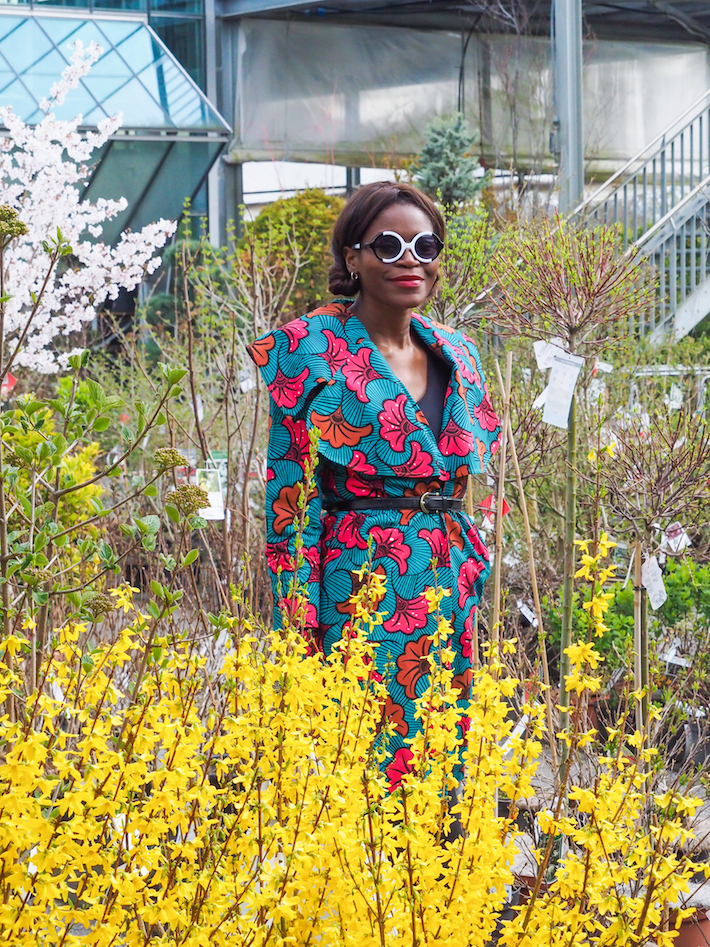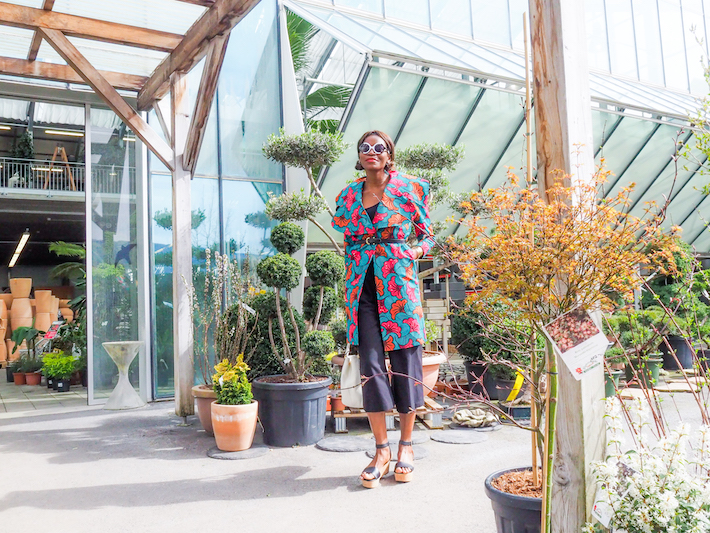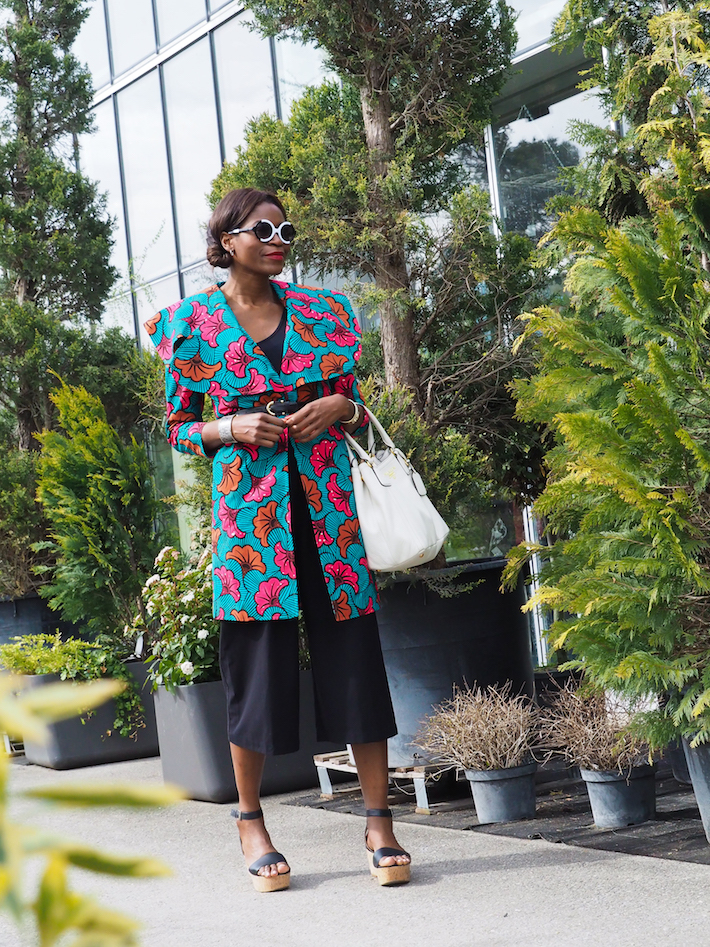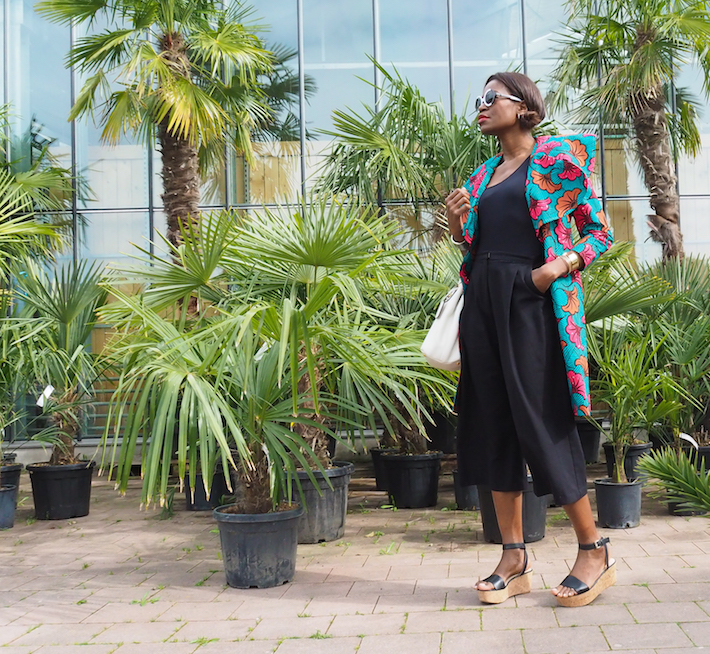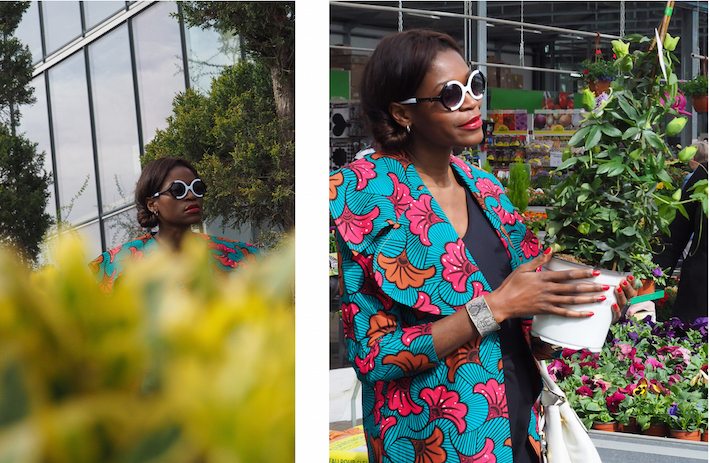 AGO MY NEW DESIGNER CRUSH
Ago offers high style contemporary clothing, mainly skirts, blazers and trench coats tailored in gorgeous wax prints. Chic and clean shaping that will certainly seduce you like I was when looking at the runway show. So you won't be surprised to see more of my outfits with african culture inspired prints and fabrics.
Here are my spring designer picks at agoafroprint.com.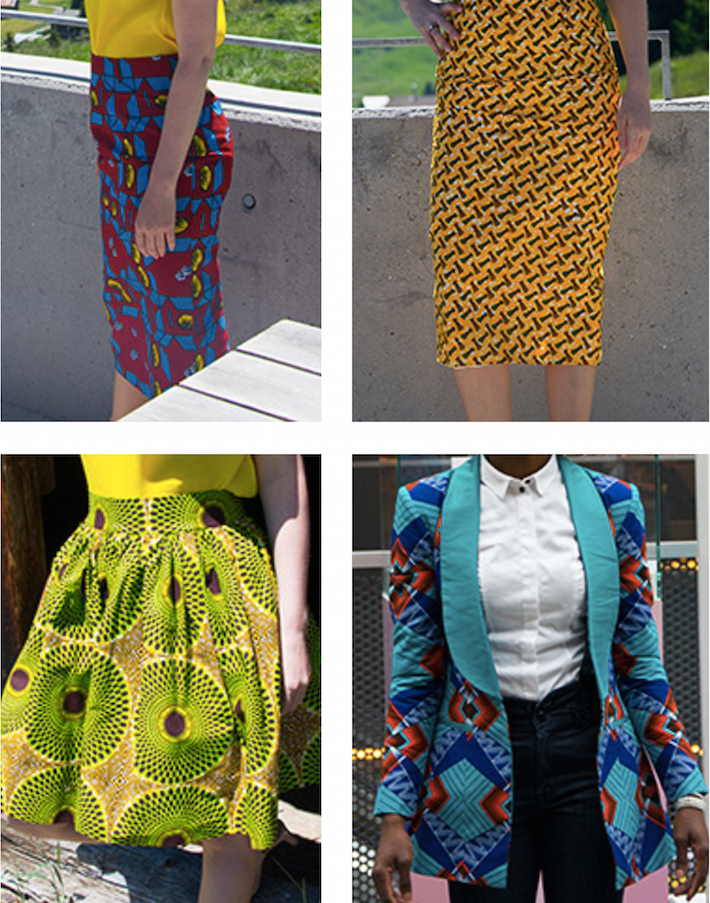 In the same categoryDans la même catégorie