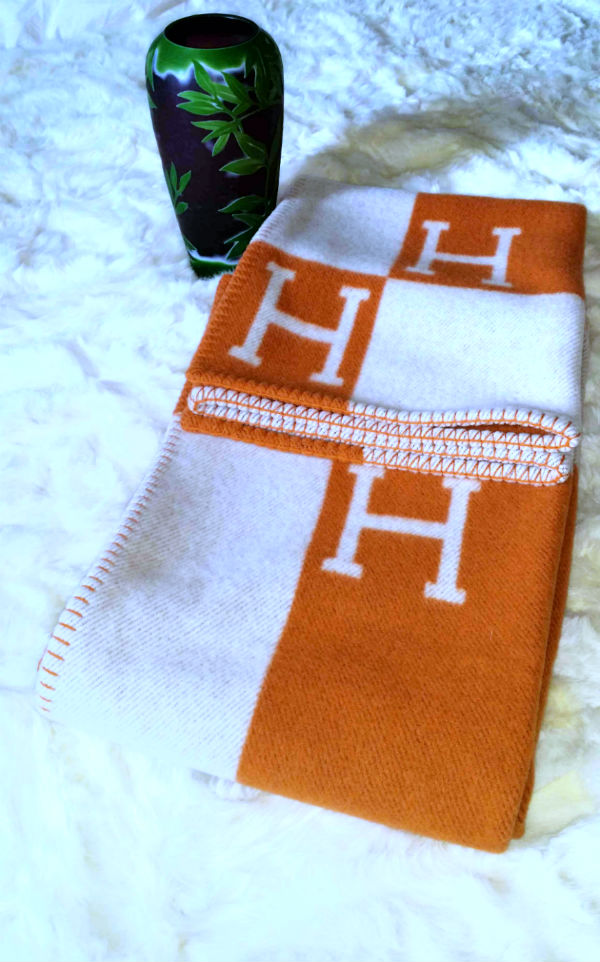 Decorate your home with design furniture and decorative accessories requires some investment like this Hermes blanket that obsessed me for several months.
You like designer homeware but you can't afford it. Well, I find a good saving option. Try to go on free ads website in your country area or try auction websites like Liveauctioneers, Icollector, Ebay. You will find great and nice things for half or quarter of the original price. To find those kind of items it requires patience and sometimes you will need a daily investigation on those websites if you are looking for something very specific, rare or vintage.
I signed up on Ebay a month ago. Since, if I'm obsessed with something then I'm everyday on Ebay or Etsy. Here are a few of my latest finds:
Vintage Logo Ashtray by Gucci, Round Mirror Coffee Table, Chevron Throw by Missoni, Versace Medusa Votive Crystal Candle Holder by Rosenthal, Vintage Ashtray by Hermès.
In the same category