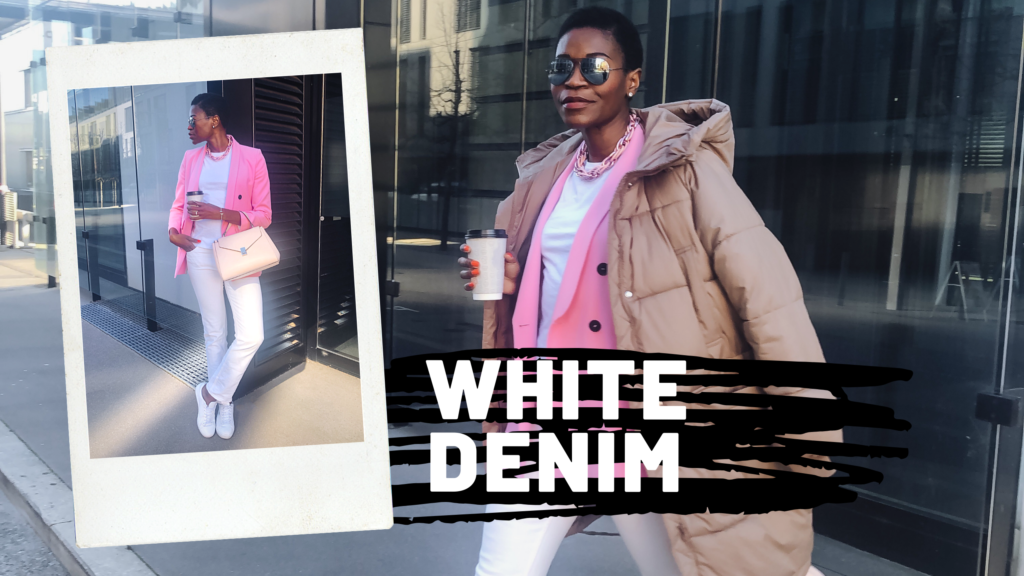 This is maybe the year of denim for me. Straight shapes are on trend and I'm delighted. I need to stock up right now because you never how long it's gonna last.
It's a classic shape that goes with almost everything and it's timeless. I like those very fitted close to a skinny fit but not too much. Length should reaches my ankles so I can show up my new ankle boots. If your prefer longer lengths, keep reading. I'll talk about it later.
I recently embrace the wide cropped fits. I thought I would look ridiculous wearing cropped wide pants because I'm tall but actually it's a matter of proportions. I found out that wearing them with knee high boots, a skinny turtleneck or a fitted blouse looks great. I found some inspo from Yoyo Cao one of my favorite style icons. Ok she's petite but she masters vintage inspired pieces and more specifically seventies fashion I love. If you don't like cropped style and you prefer long lengths, note that designer jeans offer longer lengths. Check Ebay, outlet stores for affordable options. If designers jeans is not your thing, affordable retail stores like H&M, Asos, Shopnordstrom, J. Crew have a wider collection online than in stores. I had a conversation with H&M staff and they explained me you can find more special sizes online. My favorites online stores for jeans are Shopnordstrom.com and Asos because you can filter for tall woman.
Here are some styles that go from ankle length to the floor!
In the same categoryDans la même catégorie