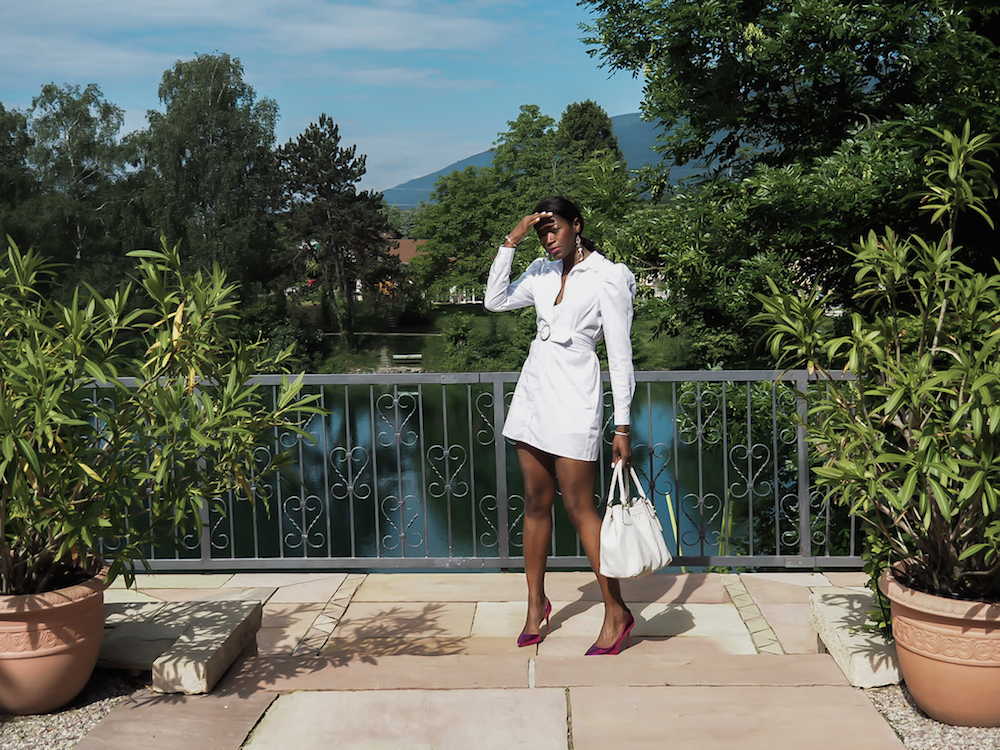 This bold spring trend is one to try if you want to stand out  and get many compliments. It instantly gives a very elegant, royal allure in a modern stylish way when paired with contemporary clothes. I think this is important for not looking costumed. Color and texture really matter too. Pick high quality  material and so avoid synthetic to keep it chic. For color I would use white, blue or black to preserve refinement.
This trend is so a treat for me. When it's about voluminous pieces I'm so enthusiastic. You probably noticed my last  posts are often with exaggerated ruffles, large bows and wide legs pants. So then, let's go back to my outfit. This shirt dress I'm wearing is very short but I immediately knew I got to have it!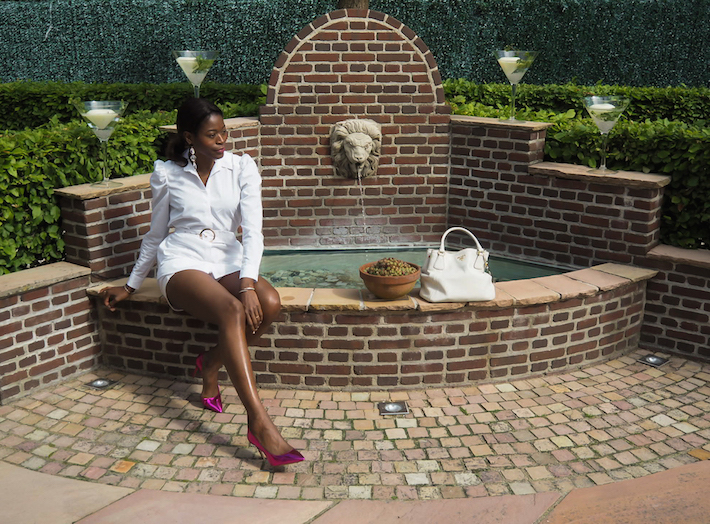 Unfortunately this one is out of stock but I prepared a list of my favorite statement sleeves below and and similar items I'm wearing.
Now if you love statement sleeves and also shirt dress another current trend, it's time to get these.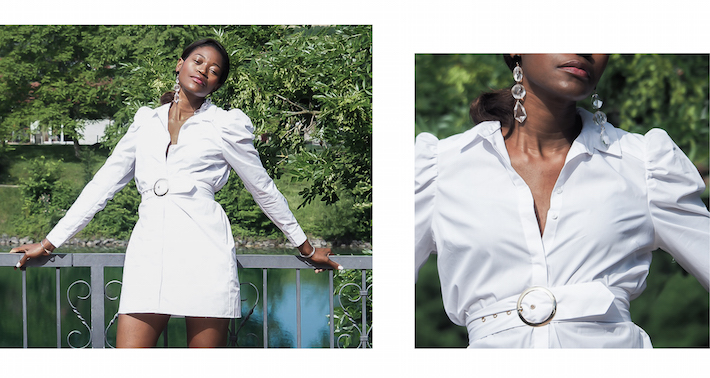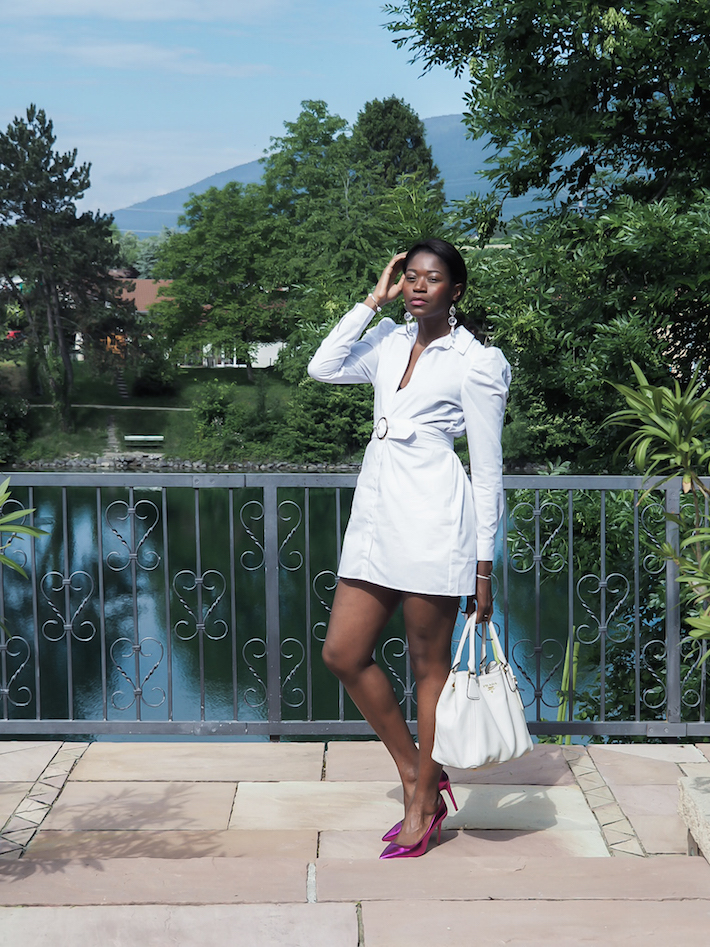 In the same categoryDans la même catégorie