During our first days in Asia, Julien and I spent incredible days in Cambodia last March and we roamed as much as we could each day.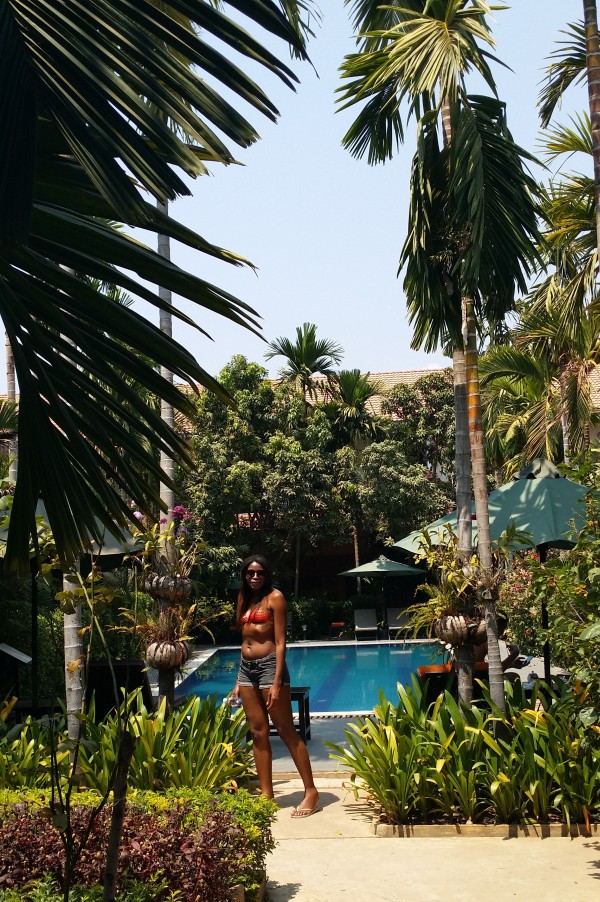 First we arrived at The Central Boutique Angkor Hotel (centralboutiqueangkorhotel.com) located in the heart of Siem Reap, a quiet and intimate hotel embellished by lots of splendid tropical plants and surrounded by two nice pools.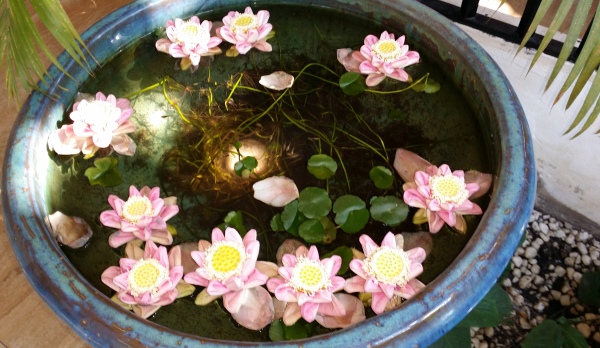 Late afternoon, we took a boat ride to explore floating villages and to admire sunset drawing into the Tonlé Sap lake. This fresh water lake is the largest in Southeast Asia.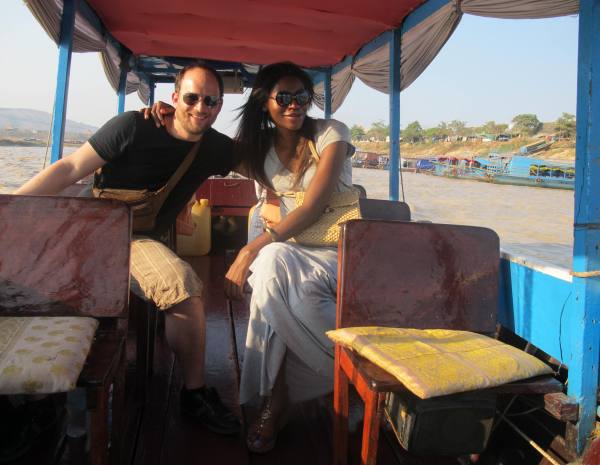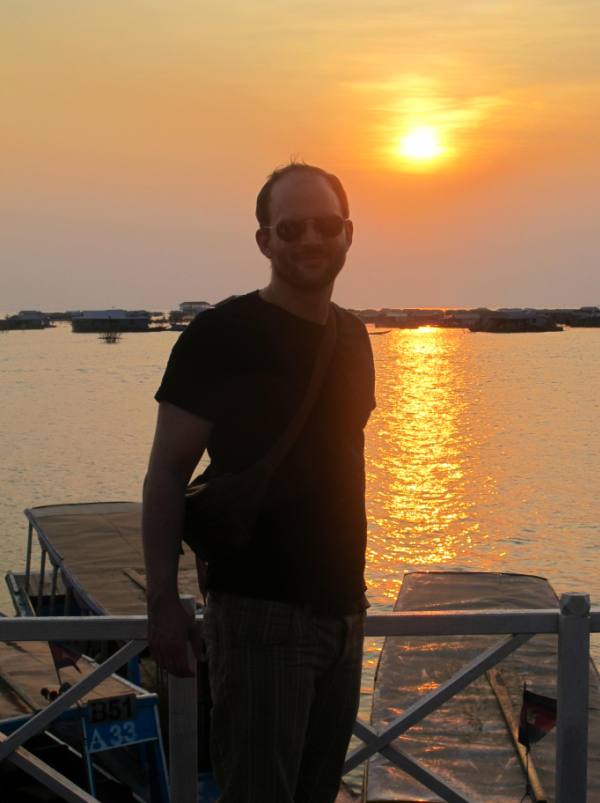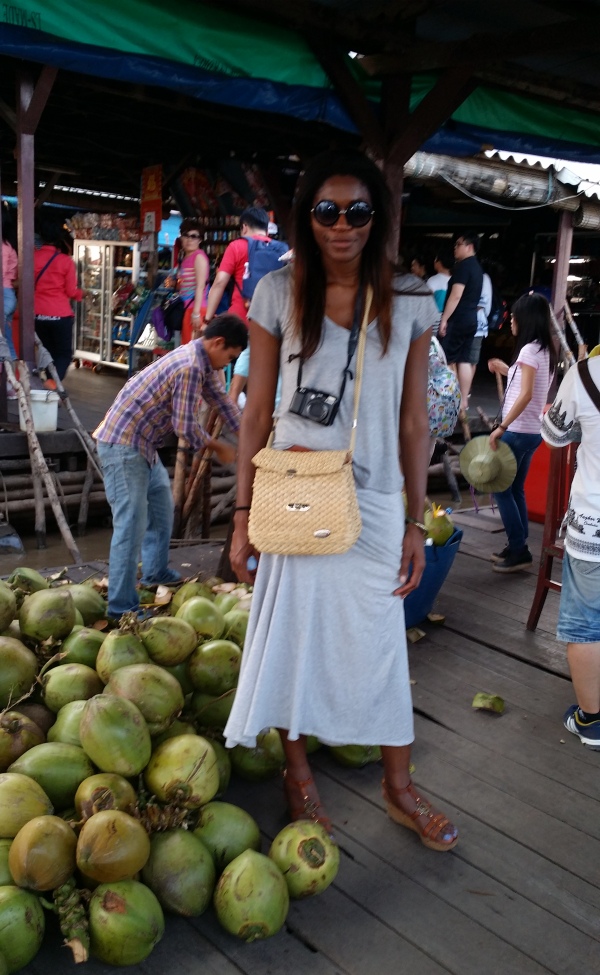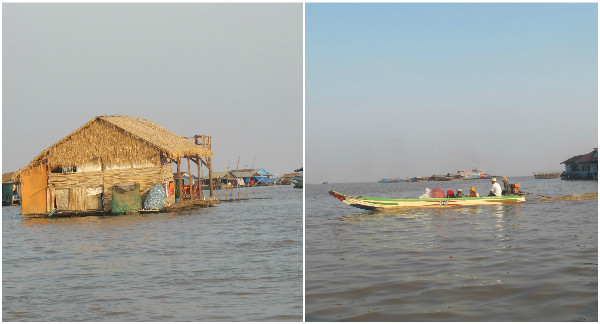 Our driver and tour guide Mr Lam arrived early the next morning (5.30 am) with his a/c car for the journey dedicated to the famous ruins of Khmer Empire.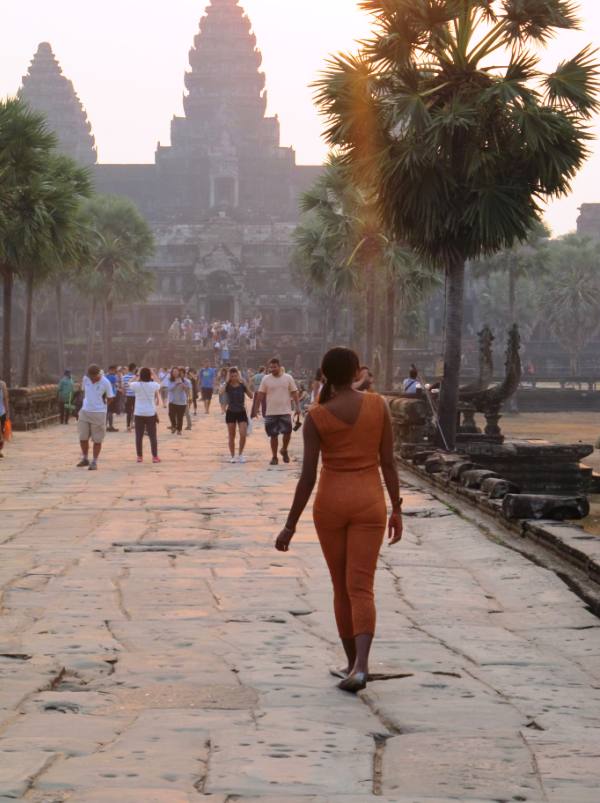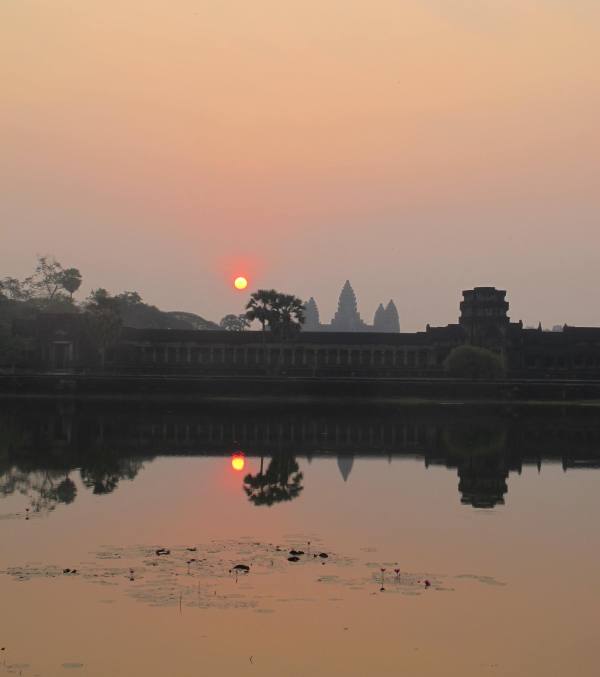 Our first stop was Angkor Wat, 12th century temple built by Khmer king Suryavarman II. We were one of the first tourists on the sight. It was a little hard to wake up at dawn but I think it worthed it and it was an unforgetable experience to see bright orange sunrise over this symbolic temple.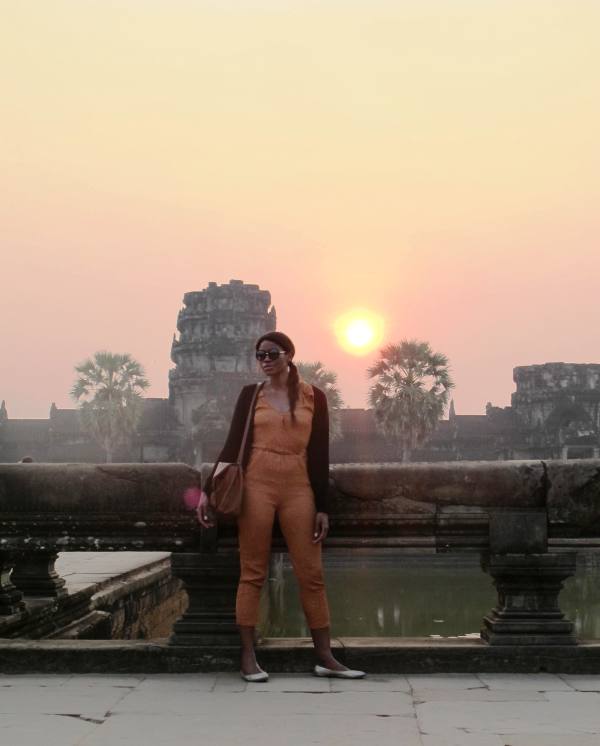 Angkor Wat wonderful architecture was dedicated to Hindu God Vishnu.
That hot and high season day, we didn't regret tuk tuk. Thanks a lot to our great tour guide Mr Lam for suggested us the a/c car instead of the tuk tuk. We spent our day in great conditions and we visited the following temples :
Bayon was originally a budhist temple but it has been modified due to the succession of different religious kings either Hindu or Buddhist.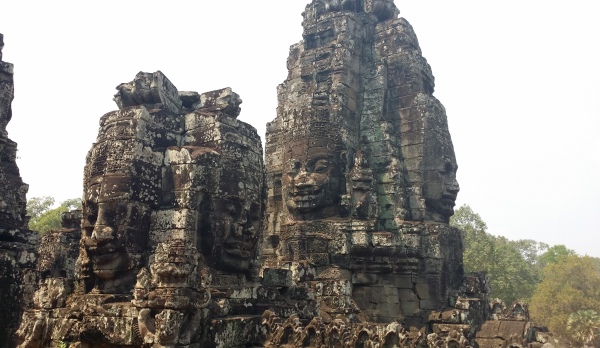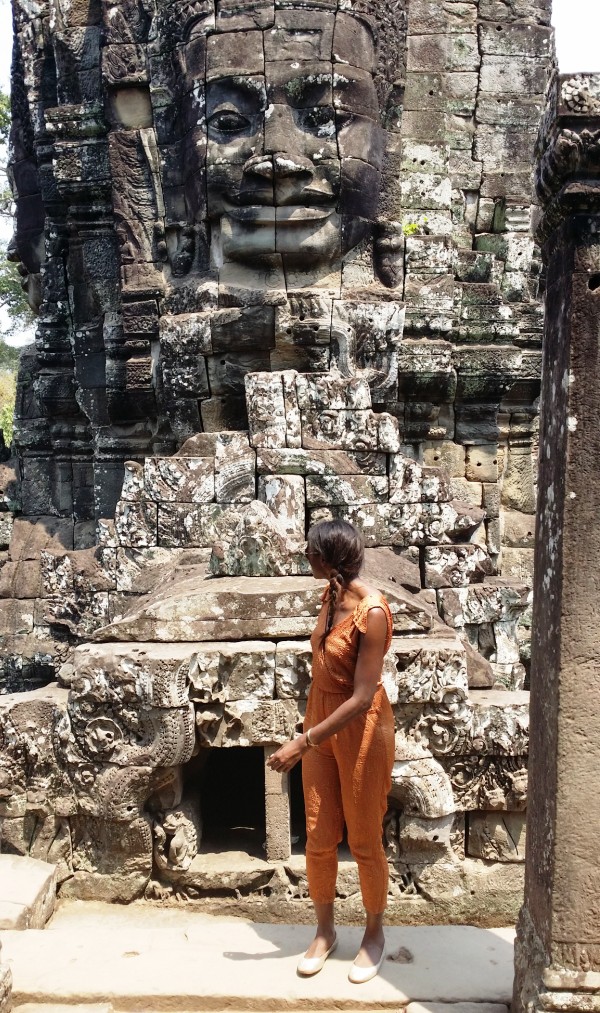 Banteay Srei, (Citadel of the Women)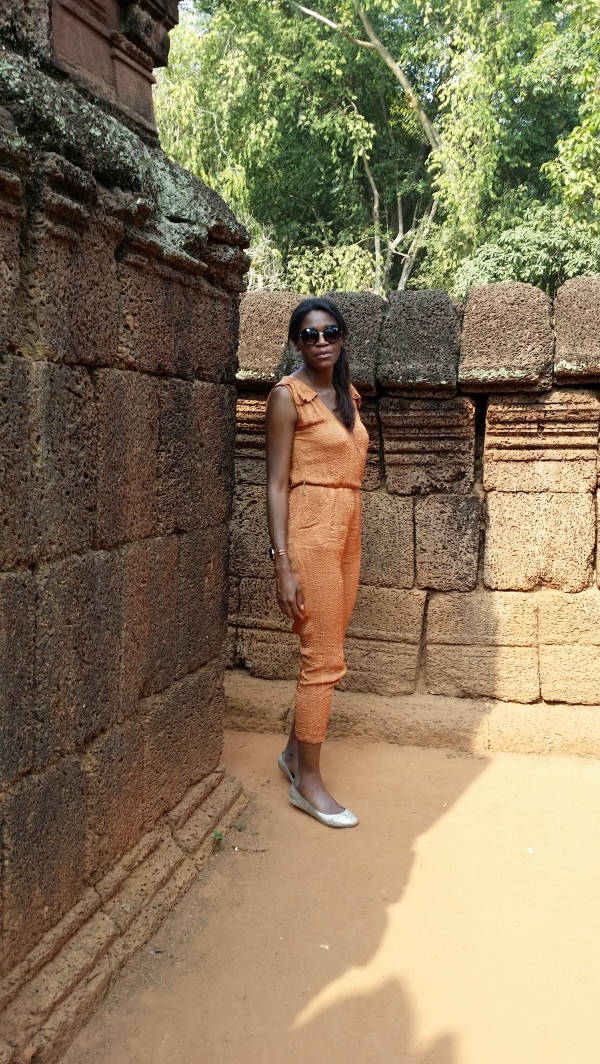 Ta Prohm is impressive with its giant trees' roots swalling progressively this edifice. Several Tomb Raider/Lara Croft movie scenes with Ms Angelina Jolie were shot in this corner.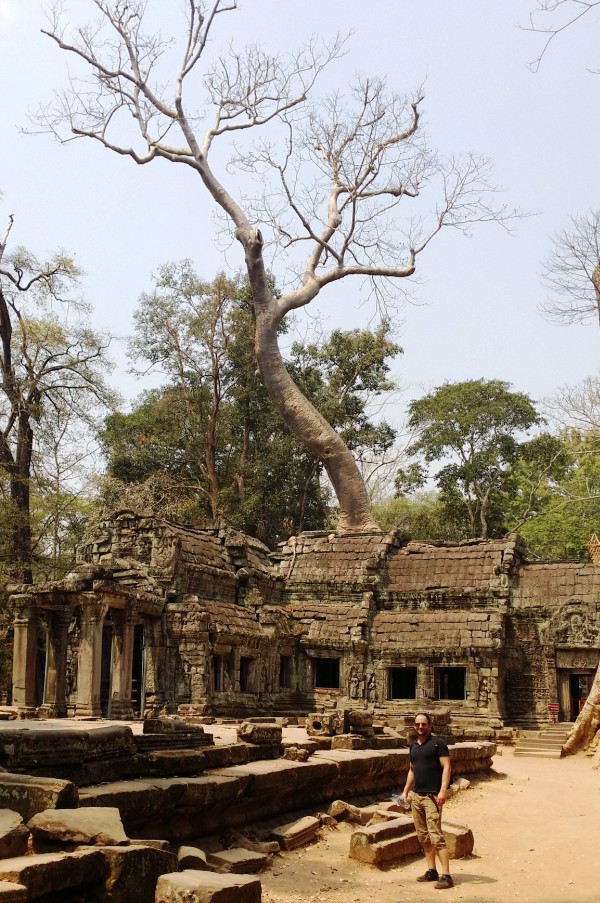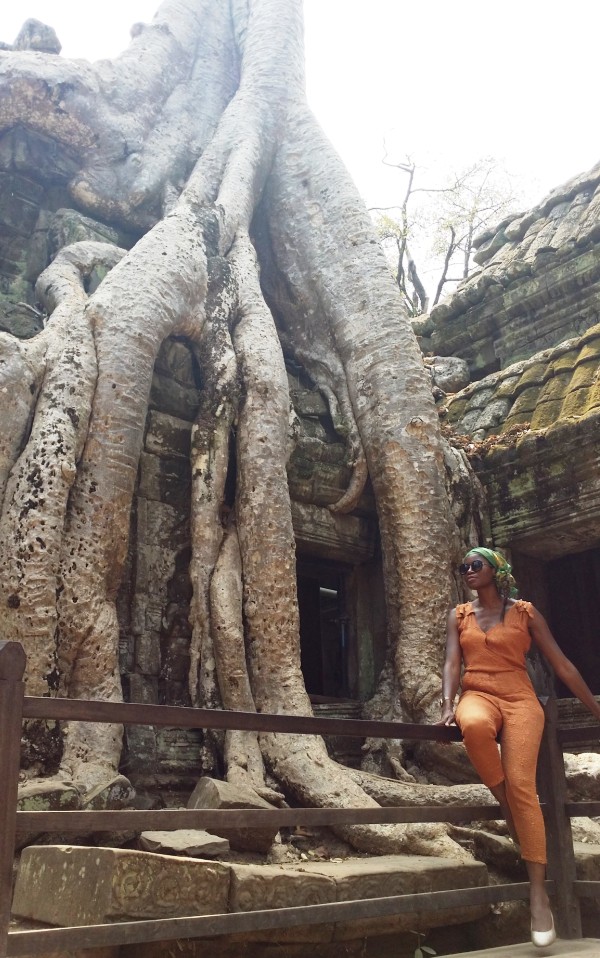 Bayon and Ta Prohm remain my favorite temples. They are magical, mysterious and a little scary. The jungle around, giant trees, stones recovered by moss reinforce their mysterious appearance. Both were built by Jayavarman VII.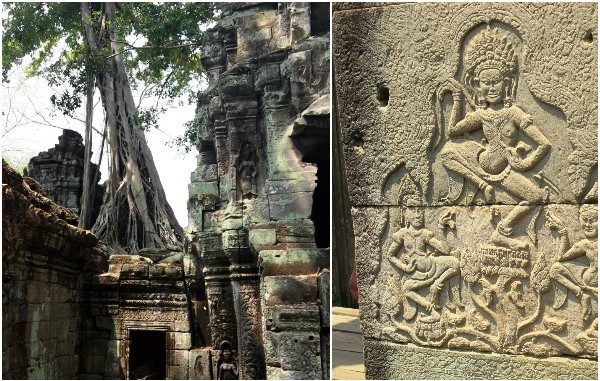 We took a lunch break next to the Terrace of Elephant in an restaurant known by our driver Mr Lam. Price was very affordable and Amok Cambodia's national dish served in coconut was absolutely delicious!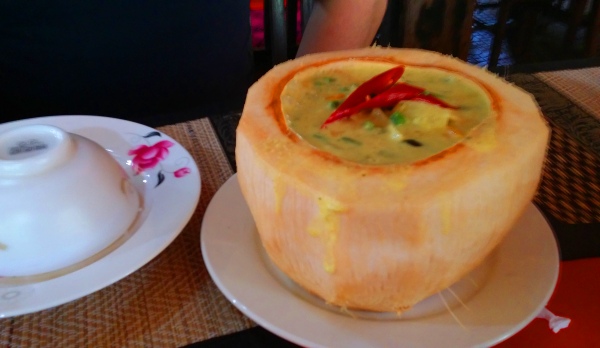 Our last day in Siem Reap, I enjoyed Bodia sumptuous SPA and fresh colorful smoothies made with local fruits sold on the Nightmarket road and Pubstreet. I also treat mysealf with two nice silk Cambodian scarves that I wore on Ta Prohm photo above.
What to wear in Cambodia? Click here
Follow me on INSTAGRAM and find more photos, hot spots and travel tips of my last exotic and city escapes.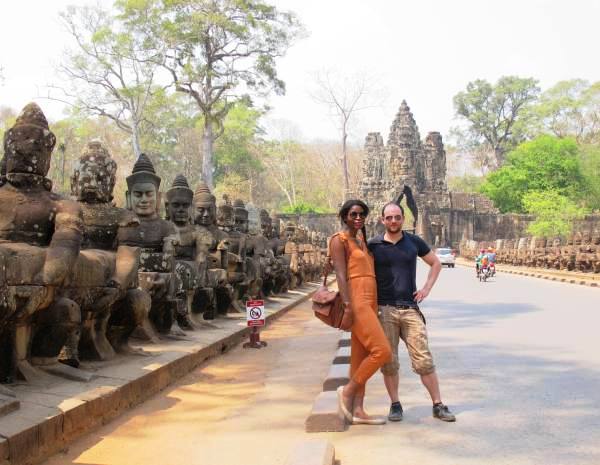 In the same categoryDans la même catégorie