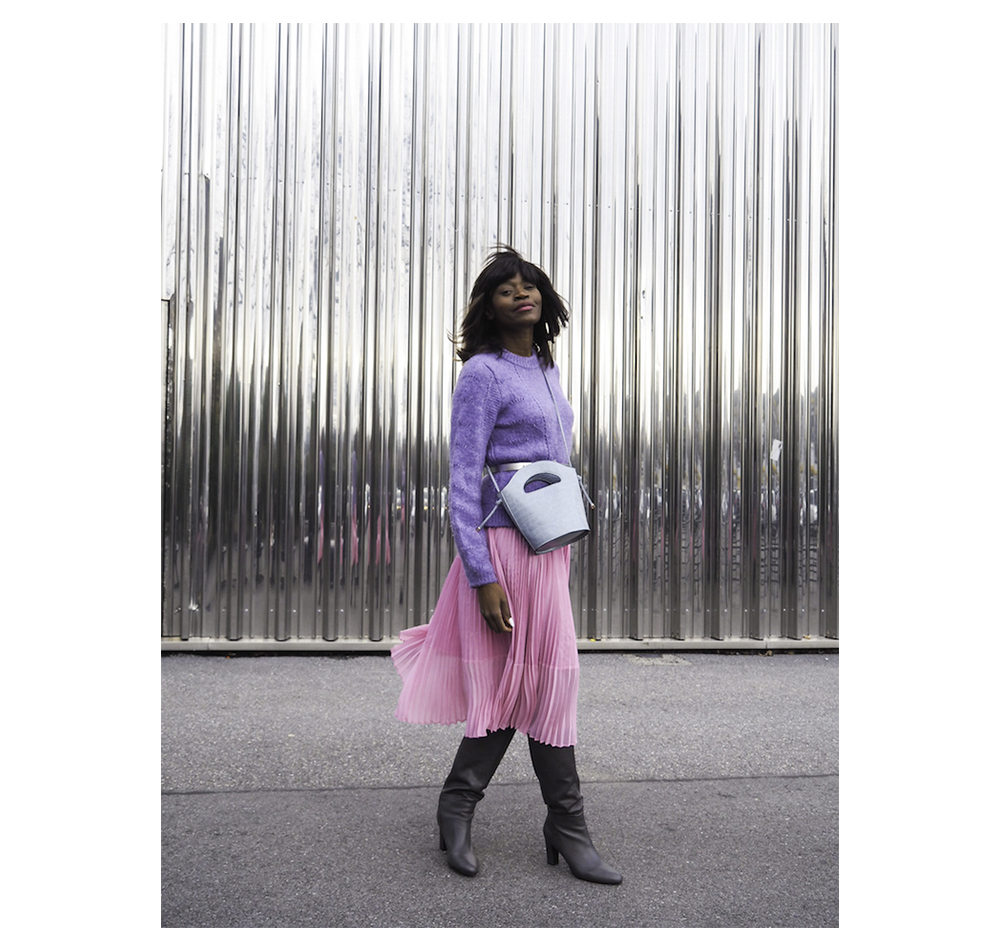 Bring out joyful and sweet shades like pastels when everything outdoors is moody and dull.
Photography J. Carrera
These pastels hues picks will brighten up your wardrobe:
This feminine skirt outfit is easy and comfy as I did not need to wear tights (I don't really like to wear tights all day). To avoid that I chose those grey boots that blends perfectly  with soft colors. Black tights and shoes goes in principle with everything but I think with pastels, contrast is too harsh!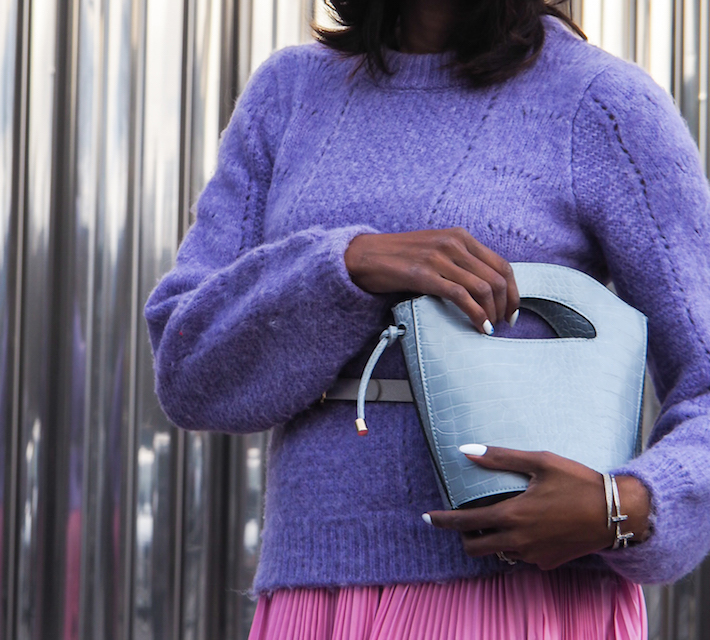 To keep warm I picked  this shearling coat that look a little seventies boho with also the wool cap very like Ali MacGrow in "Love Story" movie. I really love her simple natural style.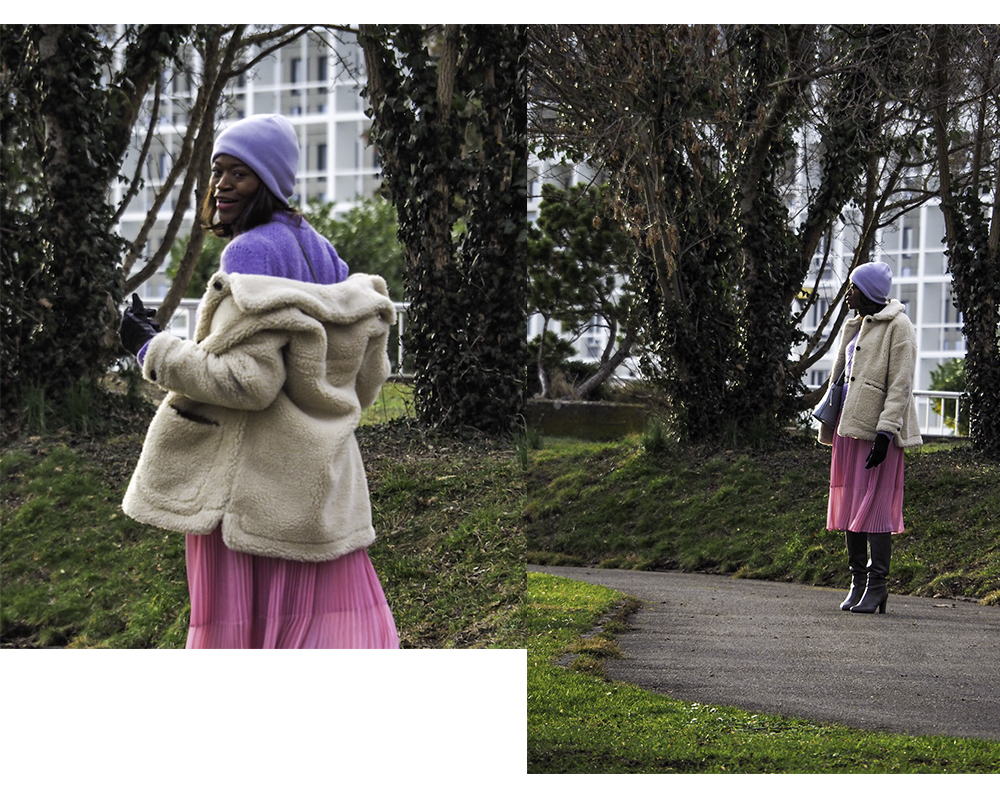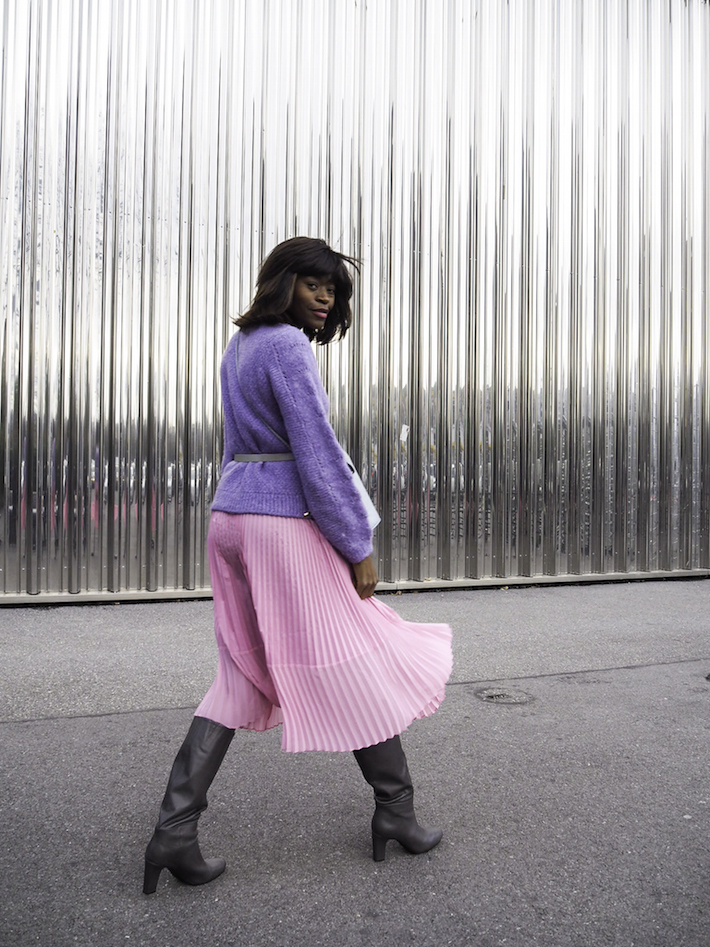 In the same categoryDans la même catégorie