Provence is a endless source of inspiration and frankly I don't even have to reflect a lot when I want to create a new outfit that would match with this amazing decor. South of France is full of arenas and matador shows so I wanted this look in a Spanish modern way with some matador details like the cute black flats and some bows. The other source of inspiration was a Spanish eighties doll with an enormous dotty cascading ruffles skirt I had younger. She was fab!
Photography A. Canelas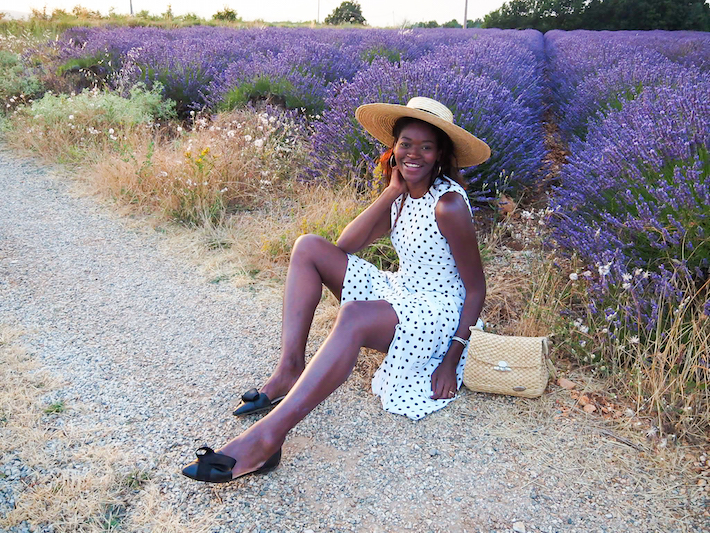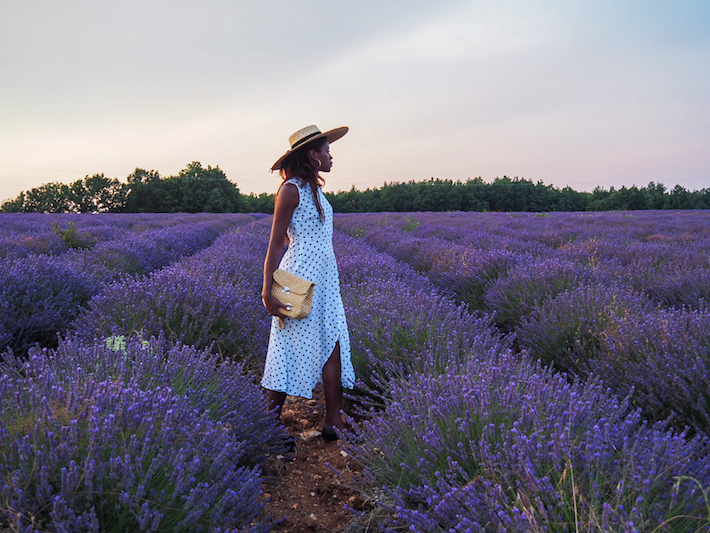 I love big dots too as you can see here in one of my older post. Big spots may be intimidating to wear for someone who doesn't dare prints. I suggest to start with small polka dots. You will feel less pressure on how to wear them because they are hardly noticeable. Pick black and white so it will be easier for you to match it with the rest of your wardrobe. Start with a cute top and then go to the next level with a delicate and elegant dress.
I love black and white dotty dressy they are just timeless!
Dresses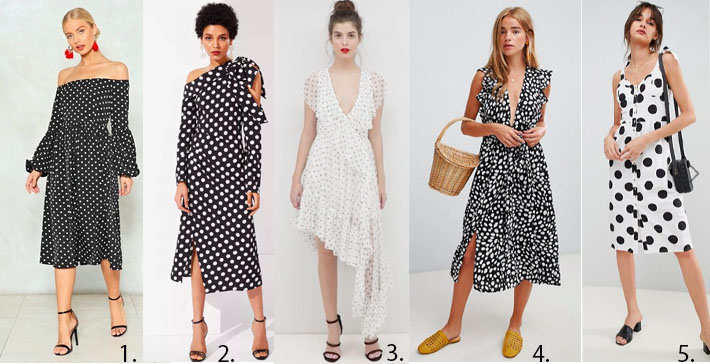 If you dare, mix two different colors of polka dots or two graphic prints like dots and stripes. For instance a dotty top and a stripped skirt. Make sure dots are as big as the other print. I think it's super stylish.
Tops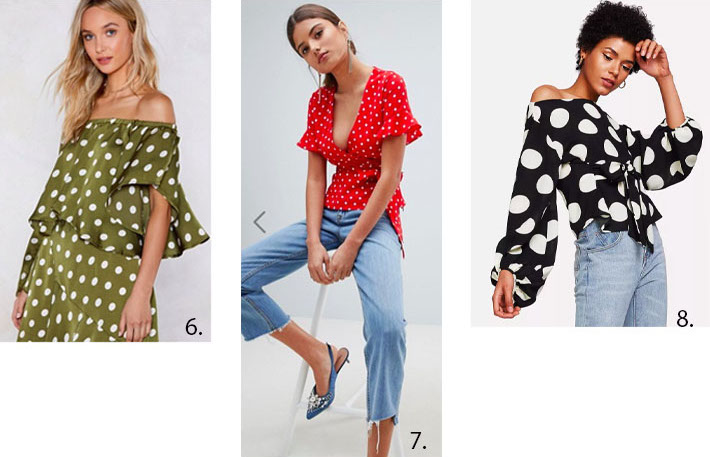 1 / 2 / 3 / 4 / 5 / 6 / 7 / 8
In the same categoryDans la même catégorie