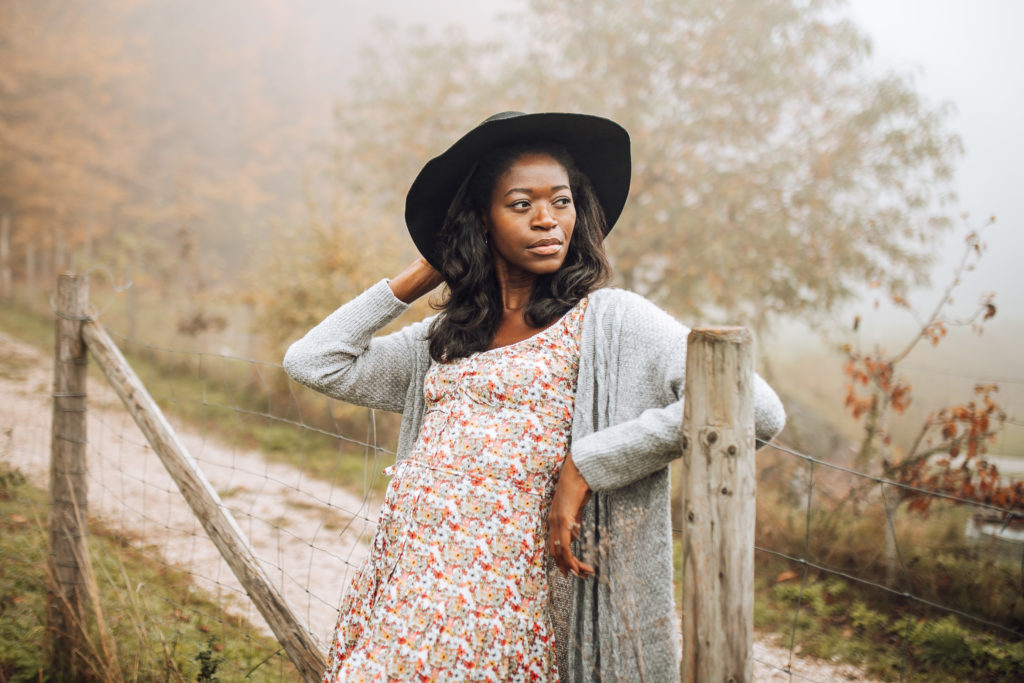 Some summer dresses can literally skip the hibernation in seasonal storage boxes. Keep reading to find out how I style a summer dress into fall.
Photography Mathilde Rietsch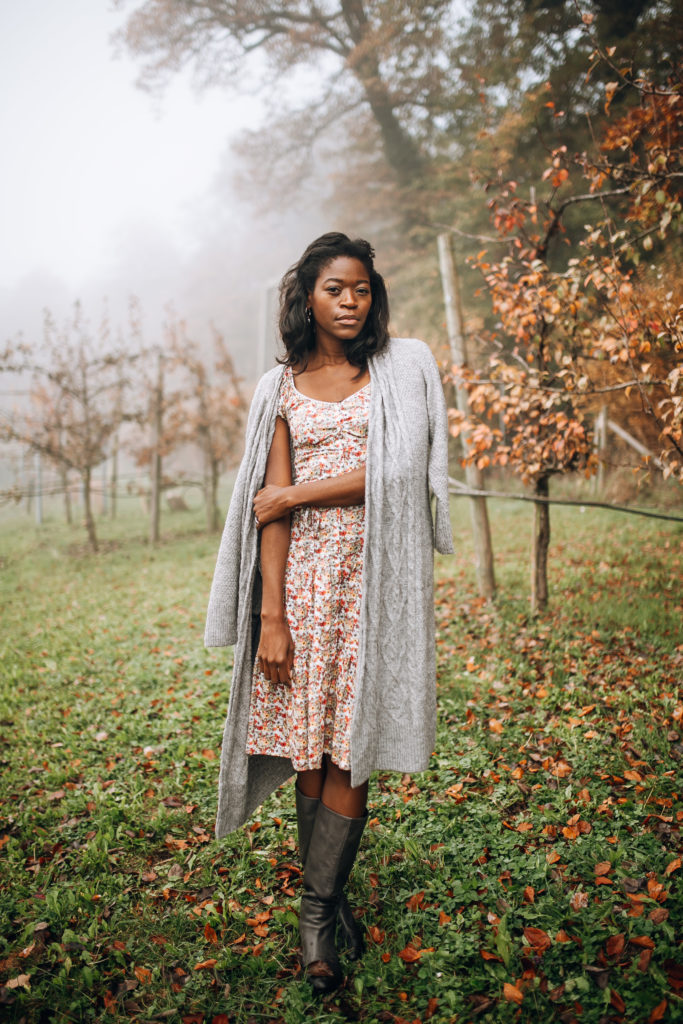 Pick a dress with fall colors such as orange, red, yellow, purple or black that makes you think about fall. You don't know what are the color of the season? Well just look outside and observe nature.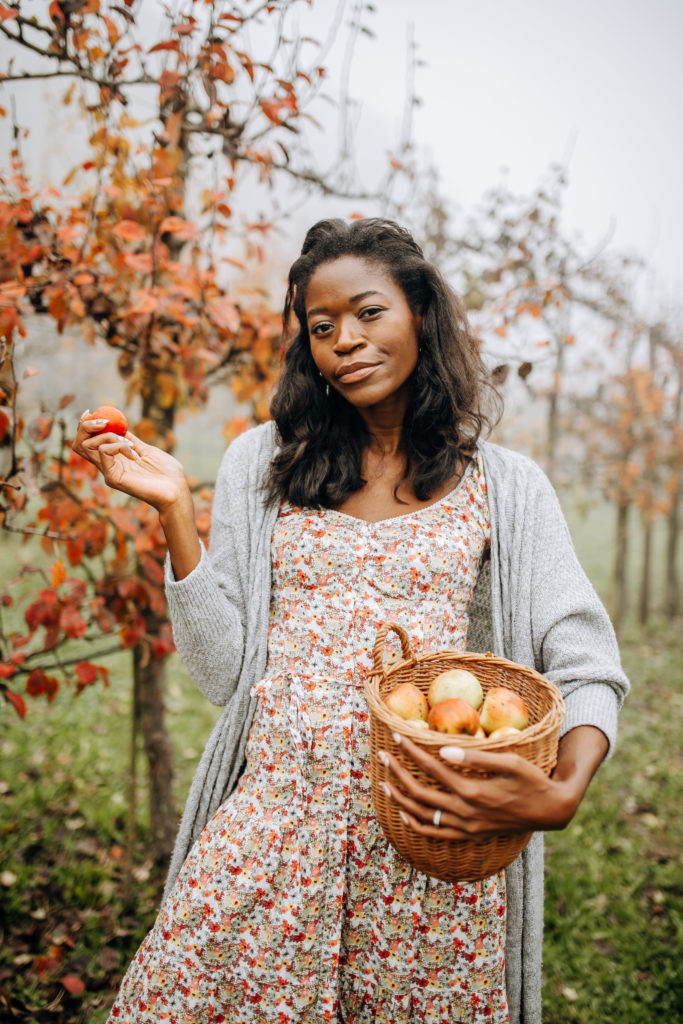 Add seasonal warm elements in wool, suede, faux-fur, velvet or leather to your summer dress like a chic velvet blazer, a leather biker jacket or like here a wool cardigan. You can also layer a beautiful sweater on. In this case I would pick one, not too wide in order to belt it and accentuate the waistline. If you wear a floral or colorful dress with pumps I suggest to wear black tight to make a contrast. Here I don't wear tights because I'm wearing tall boots. Personally for me it's not necessary unless the temperature drops dramatically.
For the shoes, I trade out my heeled sandals for tall boots or combat boots.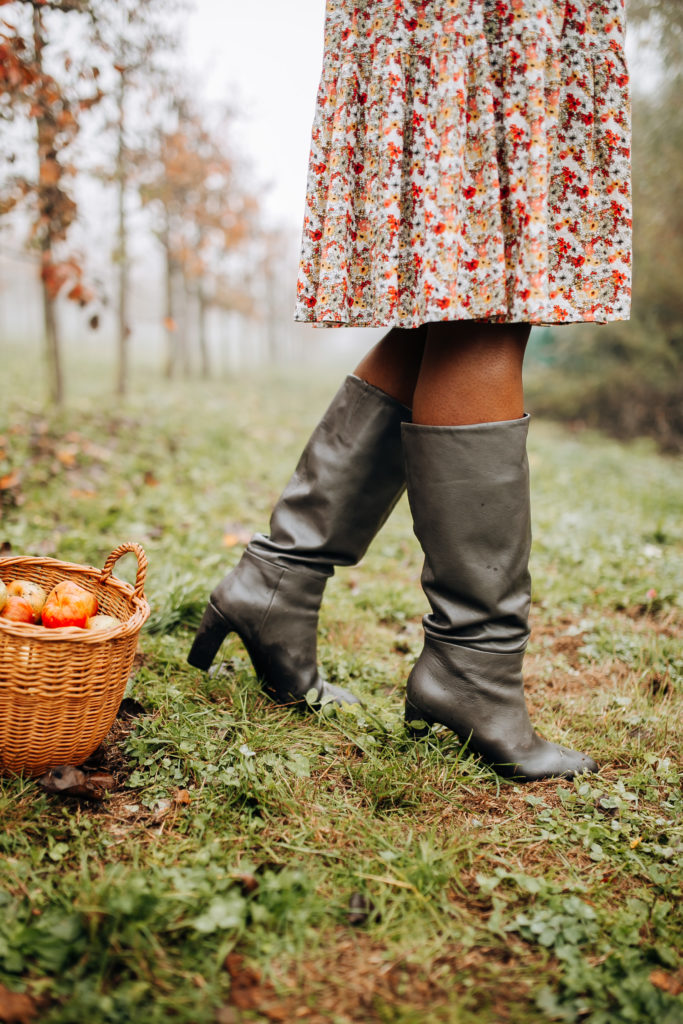 Another thing I love to do whatever the season is, it's to layer over my dress a skirt. So here the dress is acting like a top.
I hope you found these tips helpful. To inspire you a bit, here are some dresses and fall key pieces that will match with a fall decor.
Some of the links included in this blog post are affiliate links, meaning that I may earn a commission if you click through the link and make a purchase.
In the same category