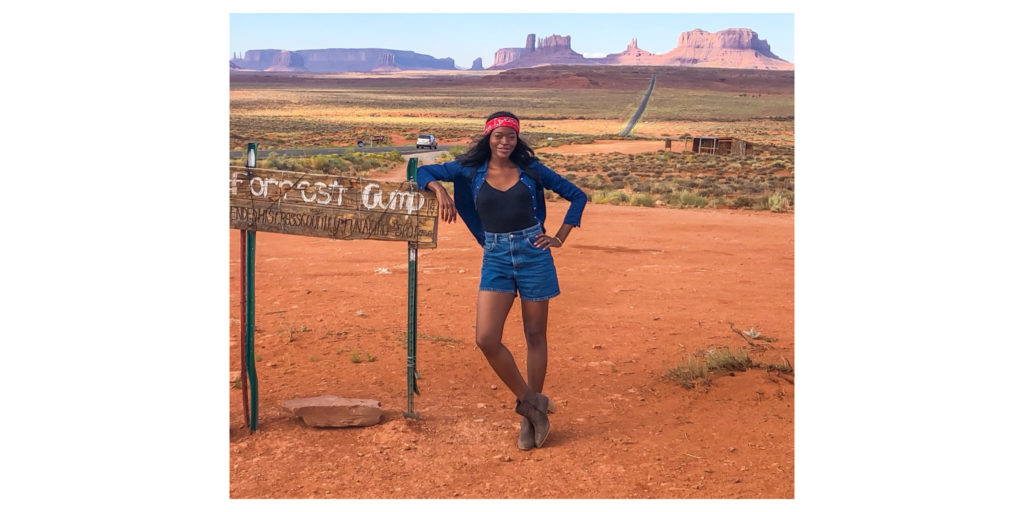 Traveling get even more enjoyable when wearing clothes that melt and match with exquisite surroundings, remind past and present local culture. I instantly feel like a kind of costume designer for my own movie in these great outdoors. Whether you plan or not a "Thelma & Louise" adventures most of these western pieces are versatile enough to wear in multiple occasions with a wardrobe built around staples.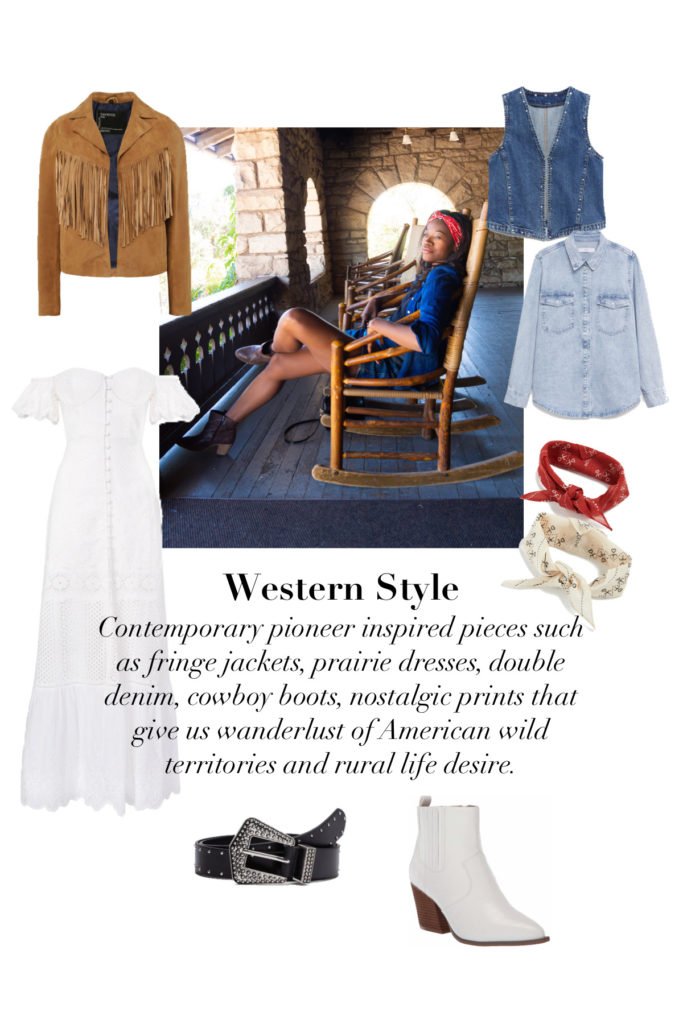 Clockwise: Oakwood suede fringe jacket, True Decadence dress, Mango studded denim vest, Mango denim shirt, Madewell bandanas, Lucky Brand leather booties available up to size 13 US, Mango buckle belt
More pioneer inspired pieces you might also like:
Some of the links included in this blog post are affiliate links, meaning that I may earn a commission if you click through the link and make a purchase.
In the same category