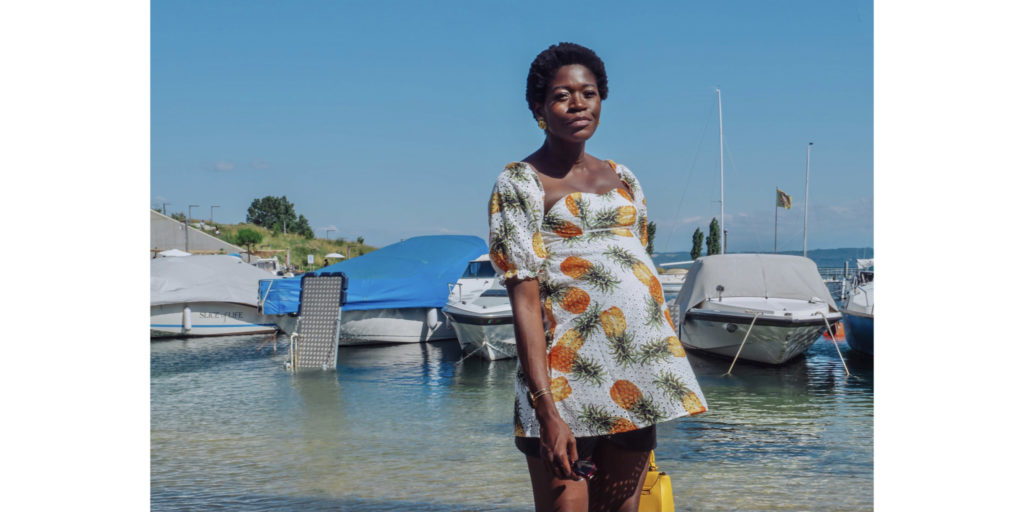 There's suddenly plenty of empire waist clothing in shops like Josephine Napoleon's spouse the influencer of the 18th century that in a way replaced Marie-Antoinette, she has spread and made this silhouette very popular in Europe. That's even some fashion labels signature. I love what Khaite is doing for fall 2021 with a mix of antique and modern details. It's one of the emerging brands on everyone's lips.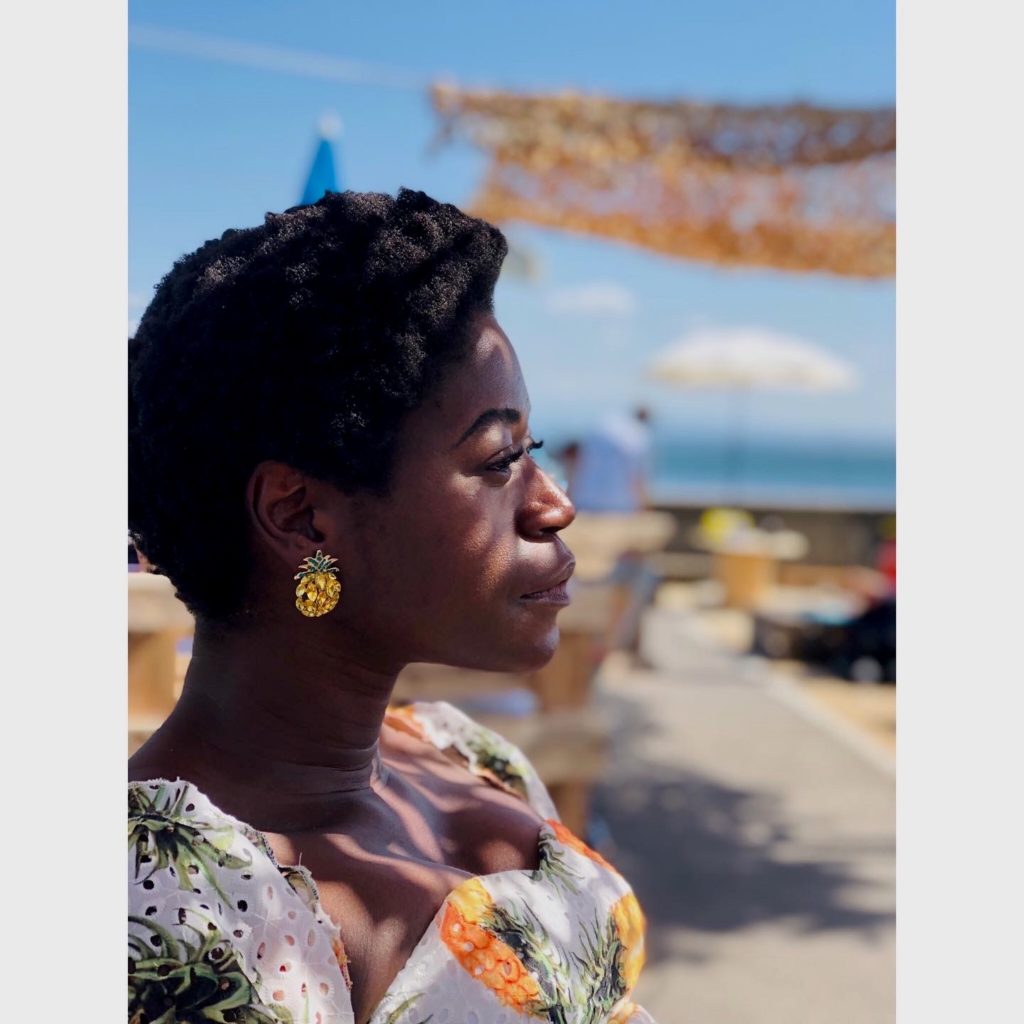 Empire waist dresses are so romantic with puffed sleeves and breezy skirt. If you're pregnant A-line cut is your friend! It's comfortable and it's an ultra-feminine style with an elegant square neckline.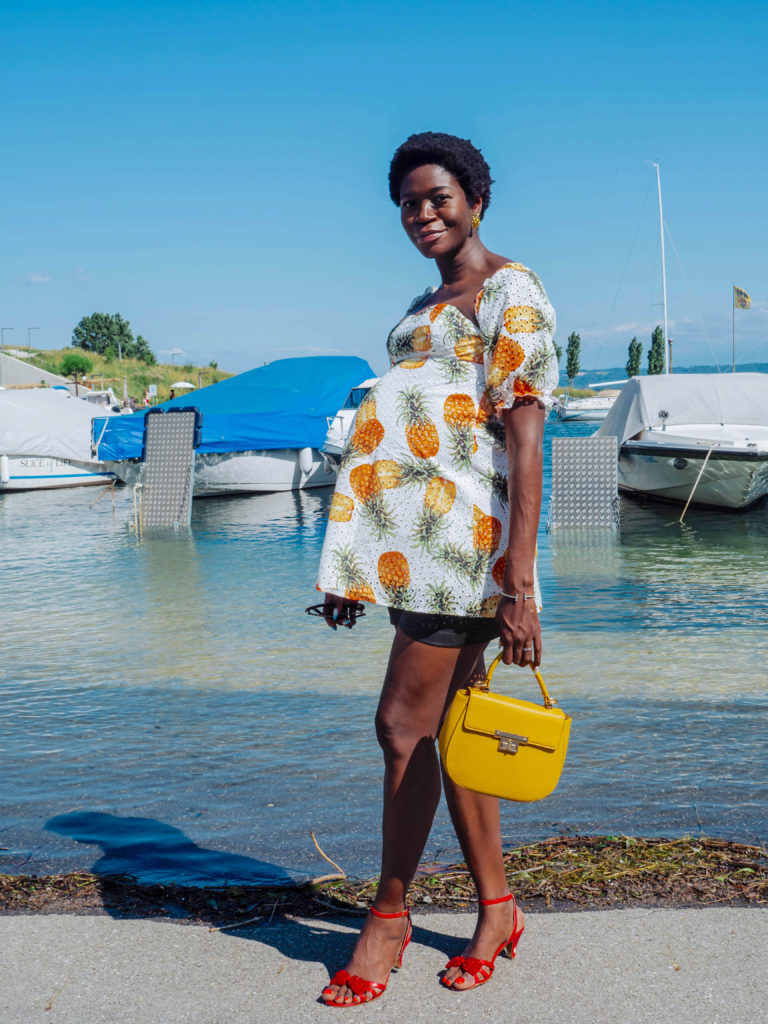 My mini babydoll dress is covered with an allover pineapple pattern and is designed in a feminine A-line silhouette. I style with strappy sandals, a yellow bag and micro shorts because of the mini length but it still show my legs. This dress is cut from cotton blended with a touch of stretch for comfort and has a perfect feminine square neckline.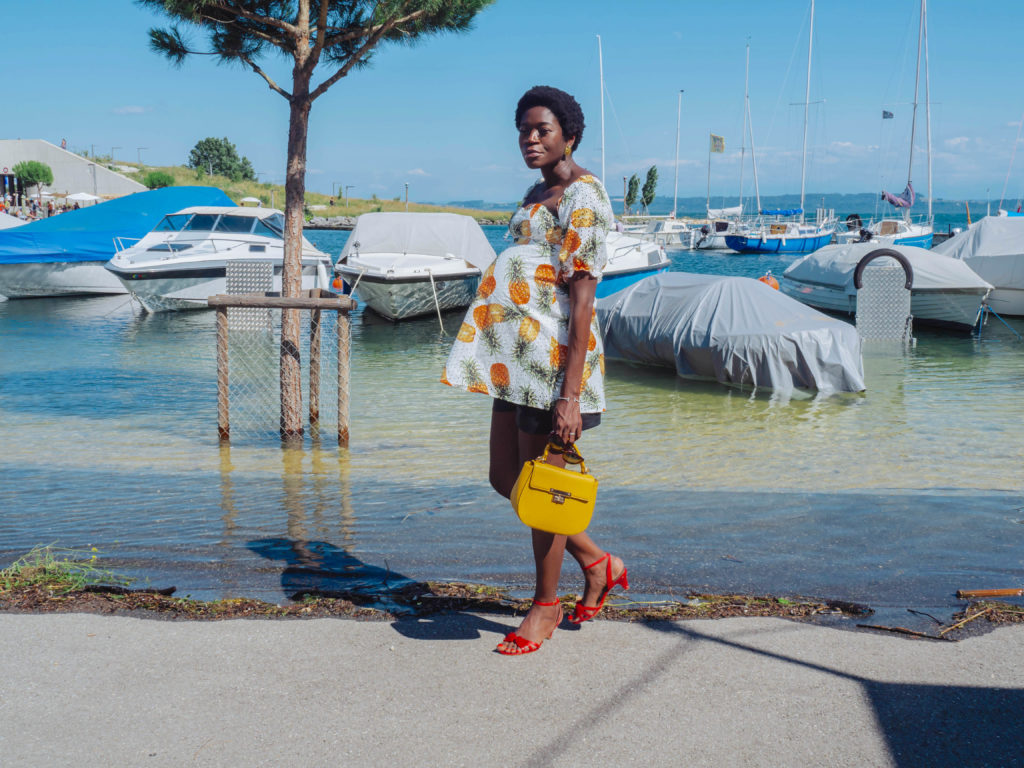 My Picks to Embrace the Royal Empire Silhouette
Some of the links included in this blog post are affiliate links, meaning that I may earn a commission if you click through the link and make a purchase.
In the same category