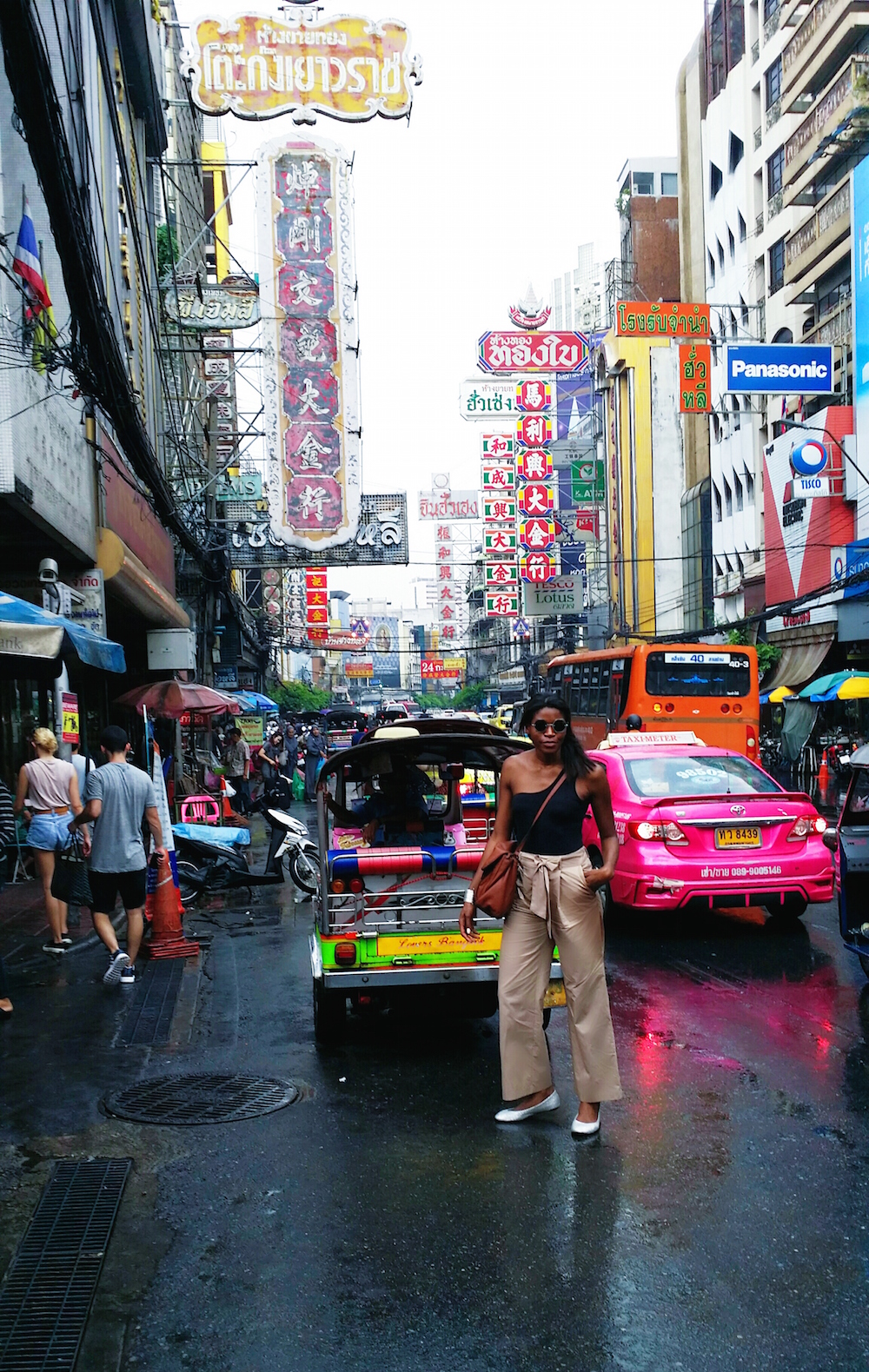 Here is an outfit that can be very useful if you want to visit a city like Bangkok. The trousers are wide and in cotton so you will feel comfortable to make great steps and especially no excessive greasy perspiration due to the non-synthetic material. The sleeveless tops are much more suitable for this climate and so you will not have problems with armpit stains! For shoes, I advise you to wear pretty sandals or flat shoes. But if you really want to wear heels, opt for platforms or large square heels that are very fashionable right now. With this type of shoes you will not risk stuck your heels in the old cobblestones that are found mostly in the historical sites of the city.
For a balanced look, this belted pant with a close fitting top piece. Here I chose a body because I find that at the waist the result will be sharper than a wide-fitting top. Like the belt it marks well your waist. One gets a balance with the pants that is wider and the top that is closer to the body. This is one of my golden rules. If you put volumunious clothing down then add a narrow piece on top and so on.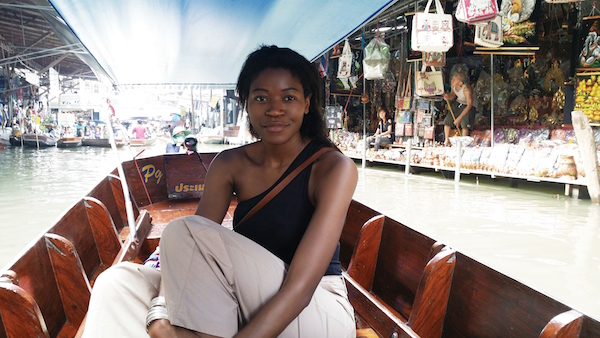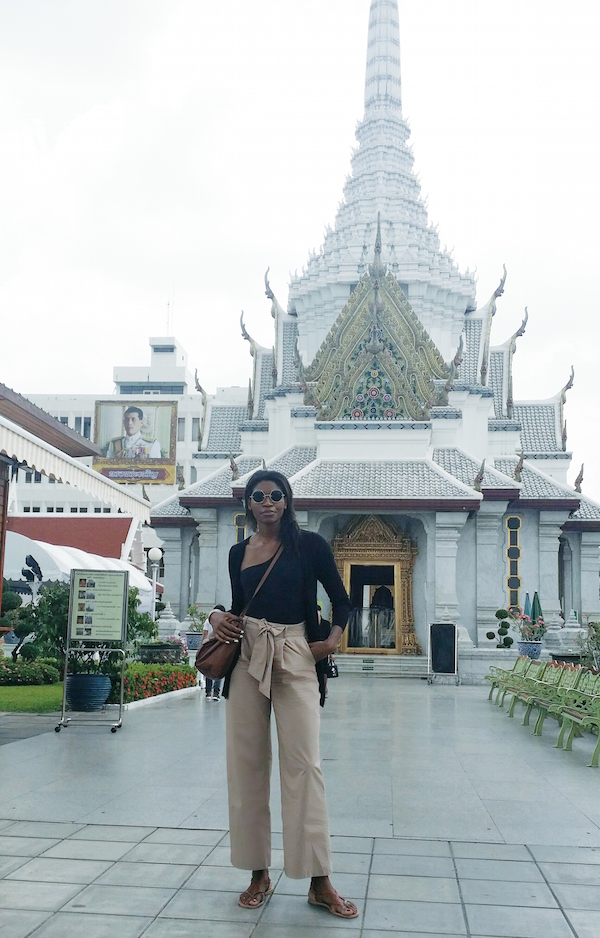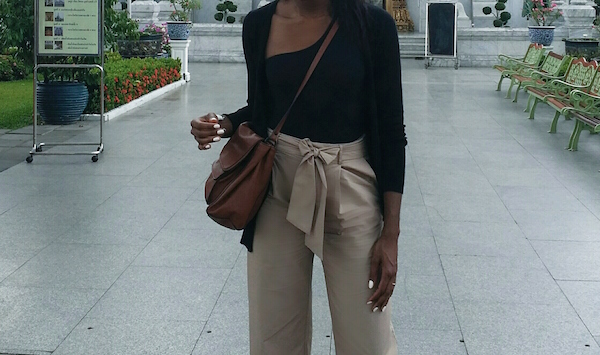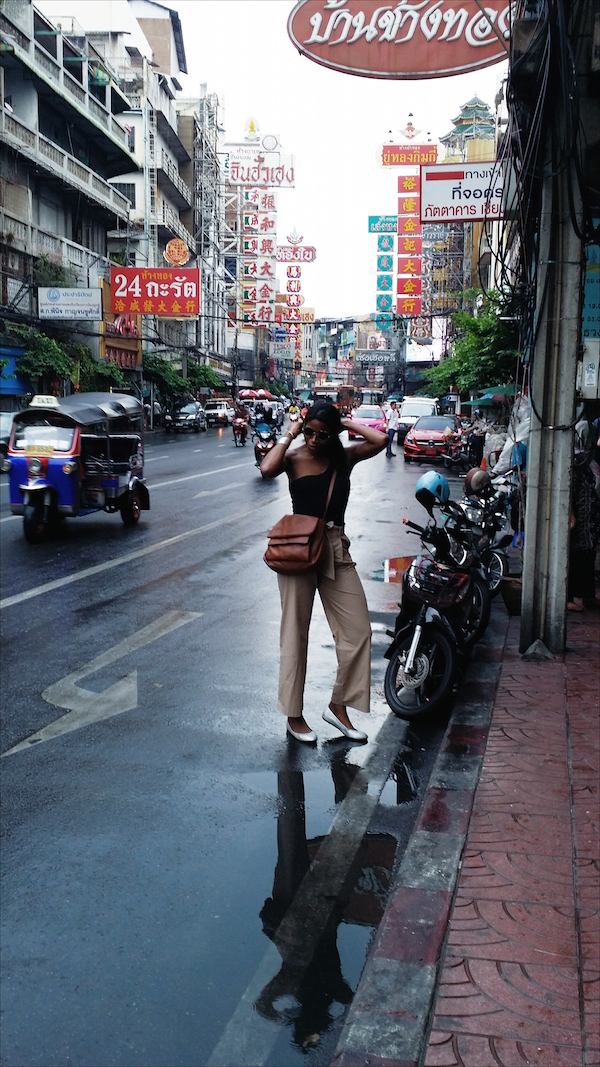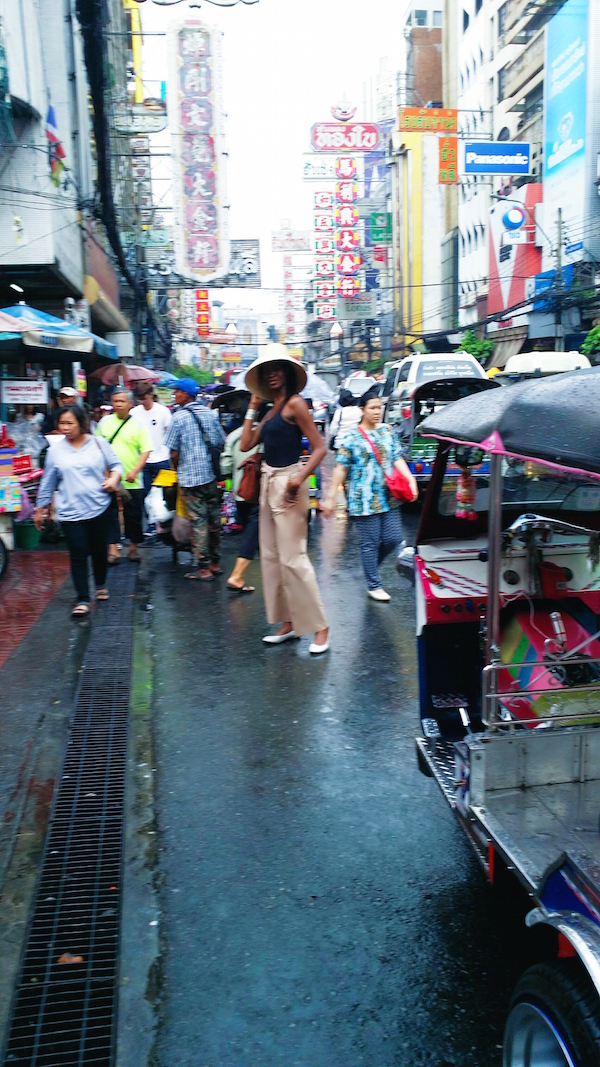 Pants: H&M (currently on sale yippee!). Top: LaHearts. Sunglasses: Asos. Cuff: old but similar below. Bag: Zara. Sandals: old but similar below. All selected shoes below are available up to size 12 US.
In the same categoryDans la même catégorie