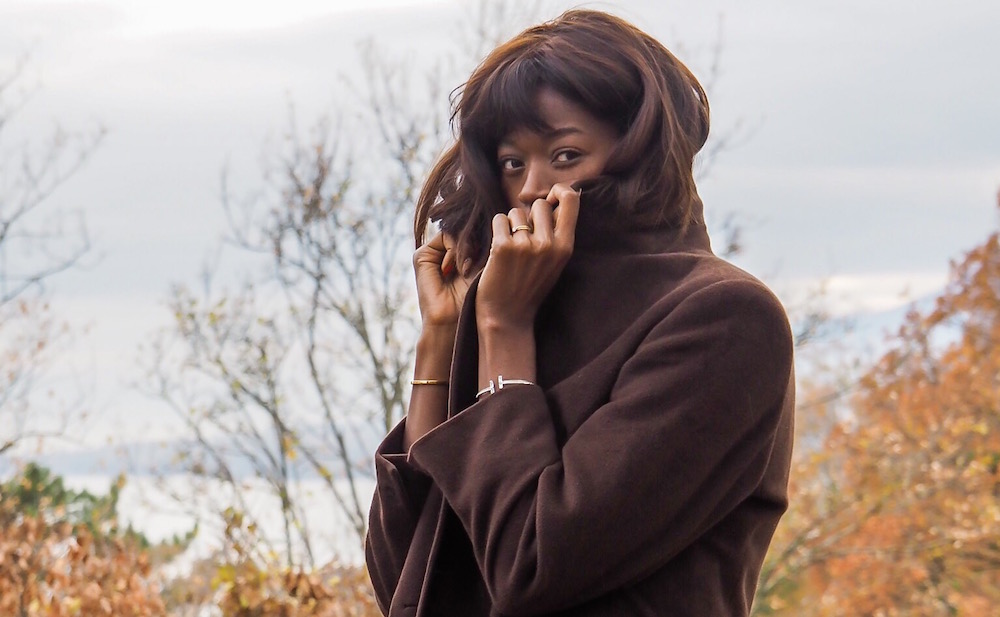 I hate wearing a coat that make me look like a big pneumatic tire. This is one clothing element I invest more for quality and durability.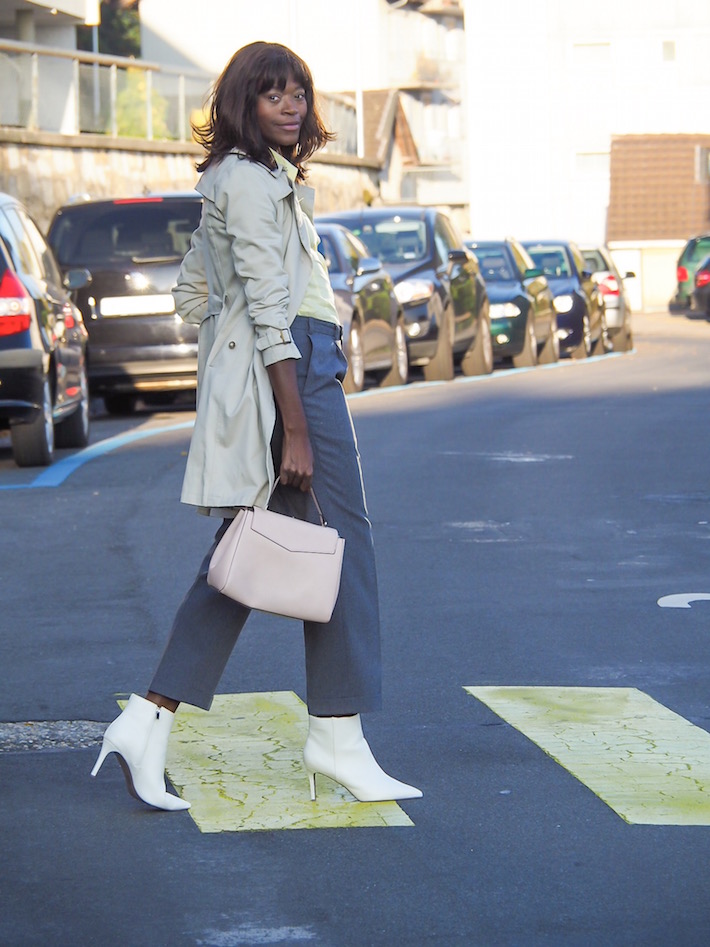 I got many coats but I want new colors and styles for this season. Long coats with a floor-length are my favorites because they give you such an elegant look when you're moving. I prefer those a little oversized. See further those on trend that are currently on my shopping list:
The Wool Belted Coat
Wool belted coat with big collars and a very long length are a timeless style so an investment piece that will give you impeccable style whatever you wear. I feel chic even when wearing ripped jeans. I own already three colors, dark blue, brown and black. My next purchase will be undoubtedly one in camel like this one above. Camel is like black, it goes with absolutely everything!
The Leather Coat 
Leather is making a big comeback in fashion and also looks in leather from head to toe, a trend you might see until next summer. Again I love long coats. Here in a black leather coat accessorized with futuristic sunglasses you make an impression of strong and charismatic heroin as Trinity in Matrix.
The Cape Coat 
This type of coat is incredibly chic but maybe reserved for a moderate climate because it can easily let breeze in at the level of your sleeves. Unfortunately, I did not find many affordable styles on the web. Maybe more will be available soon so I will add them to my list.
The Shearling Coat 
This certainly one coat I need to add in my closet again. One of the warmest coat I ever owned. In winter, I used to wear a black vintage shearling coat with a thin sweater underneath. The wool does a great job. If I wore a big sweater underneath I was almost sweating profusely. So you see how it keeps you warm!
The Teddy Bomber 
This short length version is definitely my favorite. It's a little sporty and super cozy for winter season.
The Puffer
Voluminous coats are not my favorite but if they don't make me look like a pneumatic tire it's fine. Again I don't really like puffers but there are some exceptions. Some have a nice tailoring so I could be up for it. I prefer those that slightly follow my curves so I still look feminine. This type of coat is great when you're going to countryside or to a ski resort.
The Check Print 
The Trench Coat 
A must have you can't ignore or deny. I love camel color but there are many beautiful trench coats in black, oxblood and even pink.
Find more statement coats below:

In the same categoryDans la même catégorie