These chic workwear essentials will make you wanna go to work even Mondays. When style matches with utility and comfort it goes beyond all my expectations.
A nice bag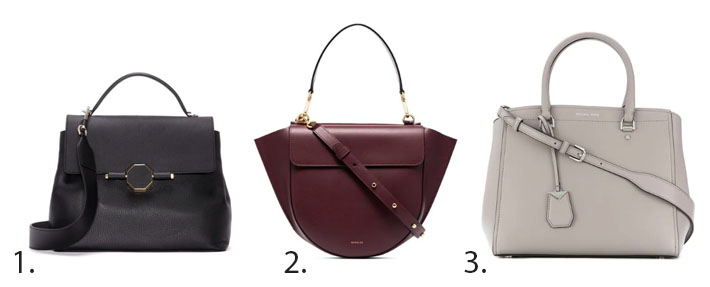 It must be large enough for your agenda, notebook and elegant enough to match with many outfits. My new pick is a nice ladylike bag by Mango I bought for about $50 with several compartments so it allows to separate things inside, like for instance things you need often to take out of your bag.
A nice tailored jacket
Two to three are a mandatory need in my closet. They are the piece that instantly make you chic even with a pair of jeans. I just can't live without blazers. You really have to have some in your wardrobe. My current favorite style are velvet and checked print ones like this fabulous by Asos Design. If you can't invest in a new one, don't worry. Just go to a thrift store you will find fabulous ones for almost a dime! I found my best and favorites in a second hand shop and they remain those with the highest quality.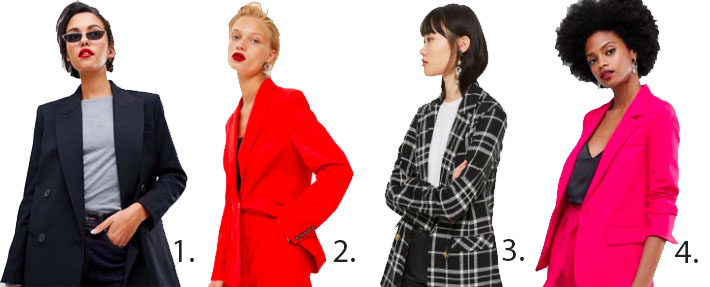 1 / 2 / 3 / 4
Alternatively, you can try now an upcoming trend that I think will be very popular, the short sleeveless blazer. Make sure to pick one not too long.
Minimalistic jewelry
I love to wear some gold or silver jewelry to give some luxury effect and light up my formal outfits. Now I love wearing gold hoop earrings but if you are working in a very conservative office, make sure to wear small earrings. Remember this, the more conservative or corporate working environment the smaller jewelry you wear.
The perfect pumps
Wow! This is something very difficult because you need to get heels to walk from day to night and they have to be versatile. I mean heels need to be not too high and therefore comfortable and preferably wearable with dress or pants. Note that if they're too high, they wont' be appropriate for a conservative place. Don't go over 4 inches except if you work in fashion industry so you can go a little fancier. Personally I would never go over 3.5 inches.
For colder days you can also wear nice boots. This year I love the flat chelsea boots or with heels and classic knee-high boots to wear with this lovely skirt or a dress.
Chic flats
If you don't like heels now there's tremendous amount of pretty and chic flats for work. I'm considering picking these to wear with pants and dresses.
Sleek pants
Be exigeant for the shape and materials. I love designer pants because they are very long and so well tailored. I bought most of mine in outlet stores. Some brands I love are 'Sportmax' for wide and long shapes and 'Gucci' for narrow sleek cuts.
A nice blouse 
Blouses are so practical when you don't like ironing. I got more blouses than shirts because of that. I'm currently obsessed with big bow blouses and very long trumpet sleeves. Putting this style of blouse under a jumper dress or a velvet blazer like Jimmy Hendrix or Mick Jagger in the seventies, is the perfect glam rock style like I love. Maybe to much for you if you work in a bank. So just step over this one.
If you want more chic office outfits ideas check this netaporter's video. I just watched it and what the stylist made was great. I think I will try some outfits.
White shirt and blue pinstripe shirt
The thing you absolutely have to have in your wardrobe. This goes with so many things I just can't list them. Chose one easy to clean and to iron. For style chose one large as we are more in the oversized menswear trending now.
In the same categoryDans la même catégorie