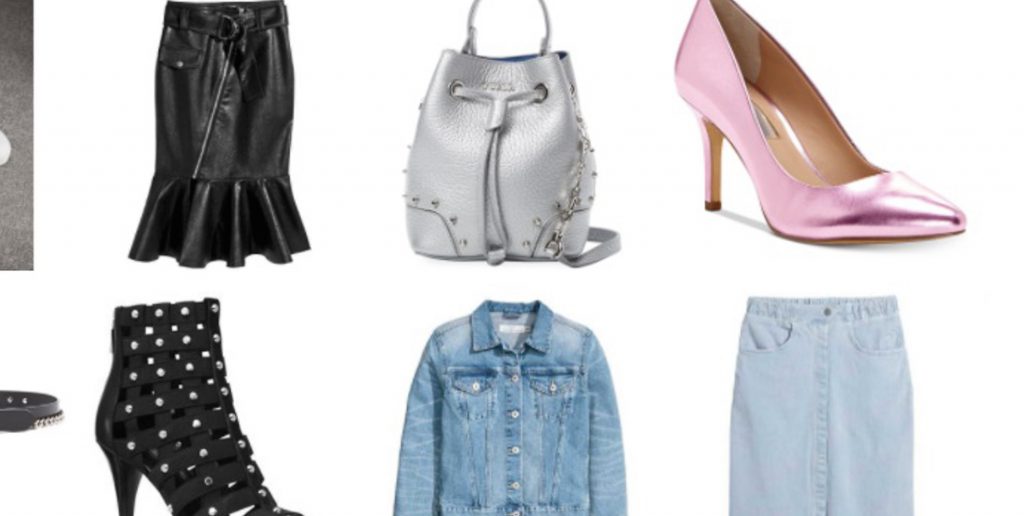 These past few weeks I splurged on 2018 IT pieces that were luckily on sales in H&M stores. For a more fashionable look I complete them with standout accessories. Check my video on Youtube here to see styling tips.
SOUTHWEST APPEARENCE
This sweater color remind me Arches and Grand Canyon national parks in the US where cinema industry used to film old western movies.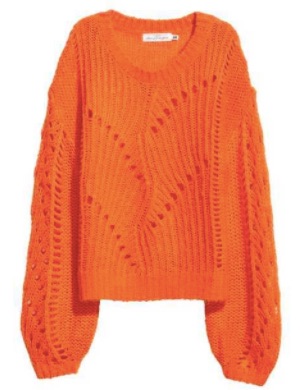 H&M Knit Mohair-blend Sweater
Styling tips
For a convincing southwest style result I cinched my waist with a vintage Levi's belt on this beautiful bright orange knit sweater.
I put on pointy toe booties that remind a little cowboy boots.
And the cherry on top is this huge wool telescope hat.
Another alternative for an old time South American style is using a poncho with fabulous prints.
Or try the sherif look with exaggerated puffed shoulder blazer and don't forget the cowboy hat. I love it!
DARE PINK!
Pink is very present in SS18 designers' collections and also in pre-fall.
Styling tips
If I wear it from head to toe, I use different fabrics to bring dimension.
This year is also all about gathering bright colors in an unexpected way.
ALL DENIM 
An head to toe denim look is the thing to try right now. It seems that designers are missing 80s and 90's. Jeans I used to only see in vintage stores or in my mom's closet are now laying on department stores racks and showing up in almost all high fashion collections.
Styling tips
Wear vintage style denim with metallic colors like silver or white.
If you are a limited with your budget ride around thrift stores they still have great acid wash pieces and chambray denim.
MIDI LENGTHS & RUFFLE HEMLINE
Long skirts and dresses are so chic on tall women. Fortunately this year you can find them everywhere. The good length for midis must reached the middle of your shinbone so mid-calf. Pick a A-flare shape and you IN.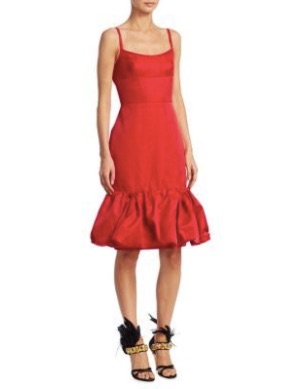 Prada Mikado Ruffled Dress
Another trend you will probably notice on some skirts and dresses are ruffles. Seen at Prada, Balmain, collection they are now available at mostly all fast fashion retailers.
Styling tips 
For an alternative to ladylike style and make it more day to day outfit, put on a nice chunky knit, sweat or a hoodie.
Wear ruffle hem skirt with heels to elongate your silhouette.
A-line midi skirts and dresses look great with flats when opting for a minimalist outfit.
Below use arrow on both side to swipe product page.
In the same categoryDans la même catégorie