I've been looking for a new diary for weeks but I finally found one matching with my expectations. I wanted one with a croc or alligator inlaid and a week to view. So I found this blue croc skin diary below by Letts of London.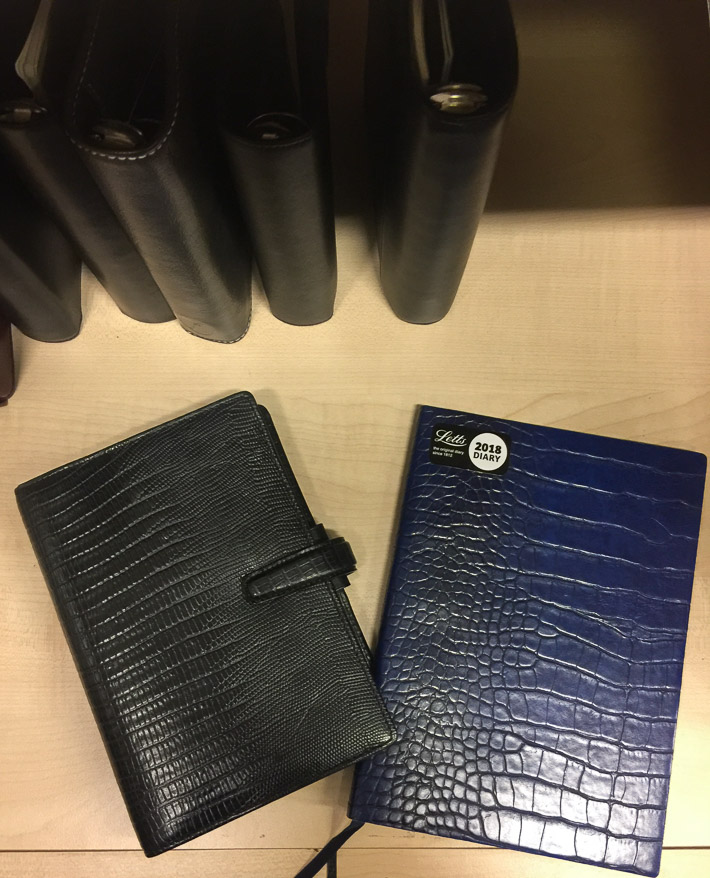 This was quite difficult to find a new diary because stocks in store were very low at this time of the year. According to a seller, you should get a new diary between August and October. Then it's too late. Well, starting the new year organized was my main resolution and I continued to fill up my challenge with a block notes and a cardholder. The last thing I need now is a smartphone backup battery and I'm Miss Perfection!
It's so frustrating when you are losing power on your phone and you don't have any charger or you don't have enough place in your wallet for your credit cards. Here are some items that will make your organization so much easier.
In the same categoryDans la même catégorie