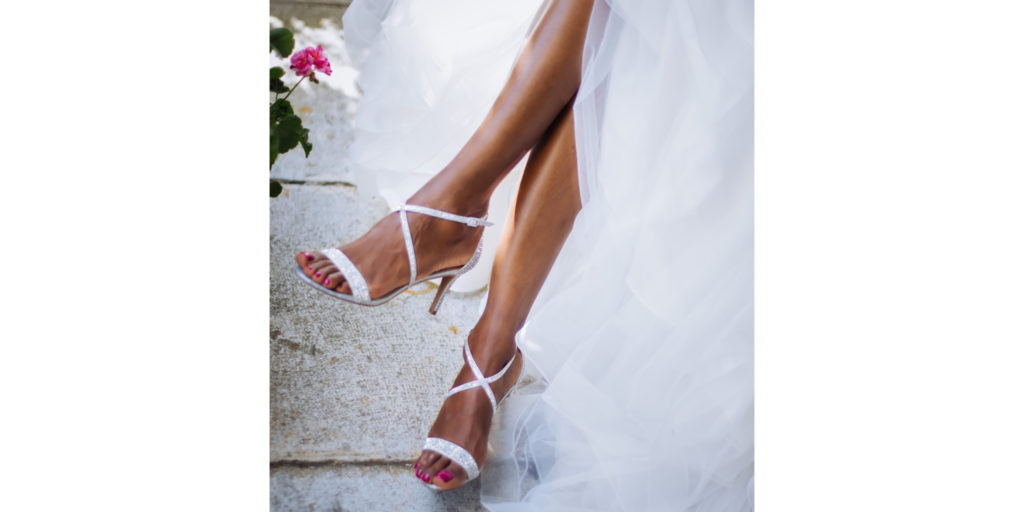 It's the final countdown and you didn't look yet for your accessories and your shoes! Don't panic it's not too late I rounded up standout wedding shoes to impress, and even to wear after your big day. These dreamy bridal shoes are a perfect match for an immaculately white gown or wedding suit. It's really a little detail that matters to polish your wedding outfit. Comfort and style is the key whether with high, mid-heels or flats, anticipate and pick your beautiful wedding shoes according to the location and weather. However, above all you must feel comfortable in your shoes because if not you won't shine babe!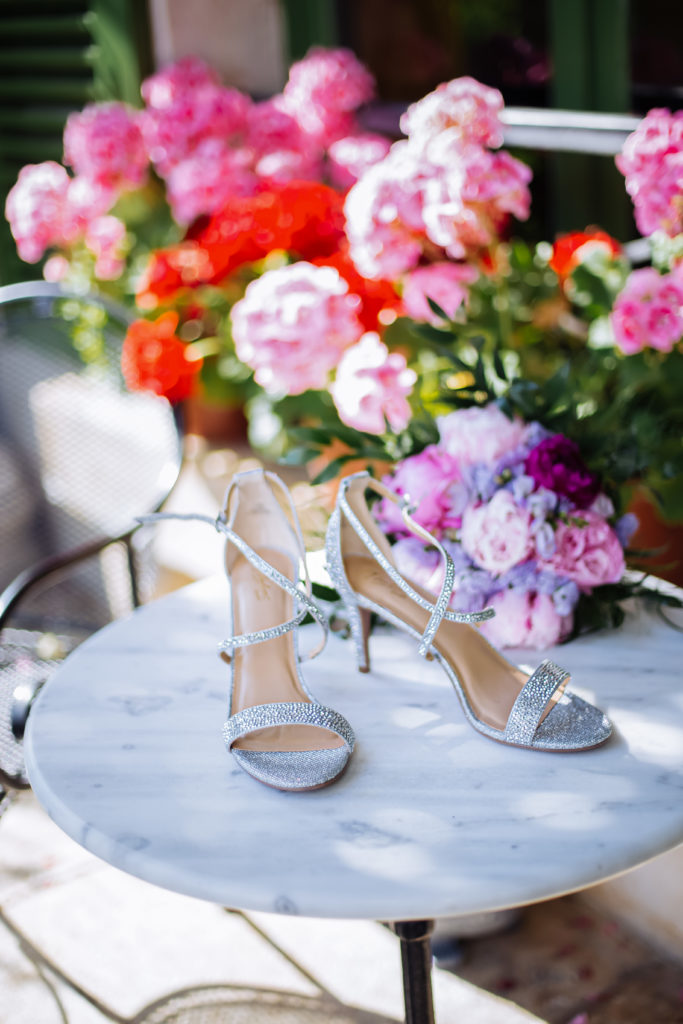 Here on my feet, silver metallic strappy sandals from Macy's similar styles below available in large sizes. I couldn't image my wedding wardrobe without like the floral headband I added at the last minute. They are real Cinderella's shoes and I mean that day a bride wanna be and feel like a princess, right? Note that during the wedding photoshoot I swapped my heels for metallic flat ballet shoes as I had to run through the lawn in front of the castle and it's not practical at all doing that with stilettos.
Some of the links included in this blog post are affiliate links, meaning that I may earn a commission if you click through the link and make a purchase.
In the same category