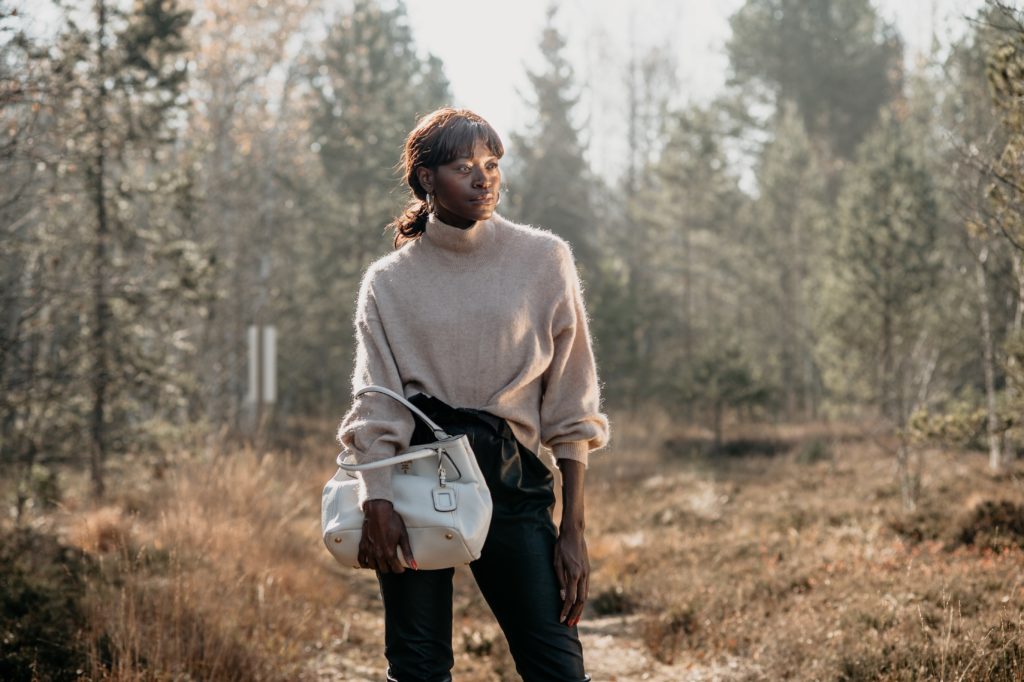 Here is a new serie of photos shooted by talented wedding photographer Mélanie Jenzer. She has great taste for selecting marvelous outdoor decors and working with natural lighting and she perfectly knows how to emphasize my outfit. Here leather pants worn in country that could be also be worn in the city.
Photography Mélanie Jenzer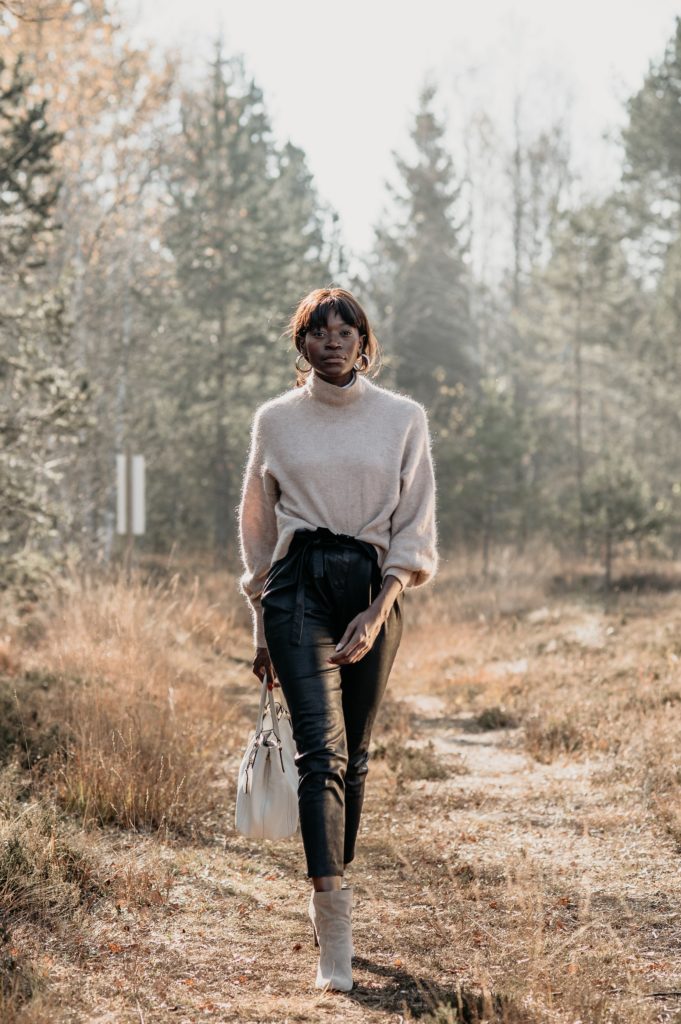 For years I wanted to invest in a pair of leather pants and fake leather pants for fall-winter because first it changes than the common black denim everyone wear and leather looks more luxurious. But there's more, you can dress it up or down and top of all it keeps you warm and comfortable. So my black jeans will certainly don't show up often this winter.
If you prefer to invest in fake leather make sure it looks a lot like real because if not it will look very cheap. I decided to buy real and a good fake. The pros with fake leather is easy to wash and affordable.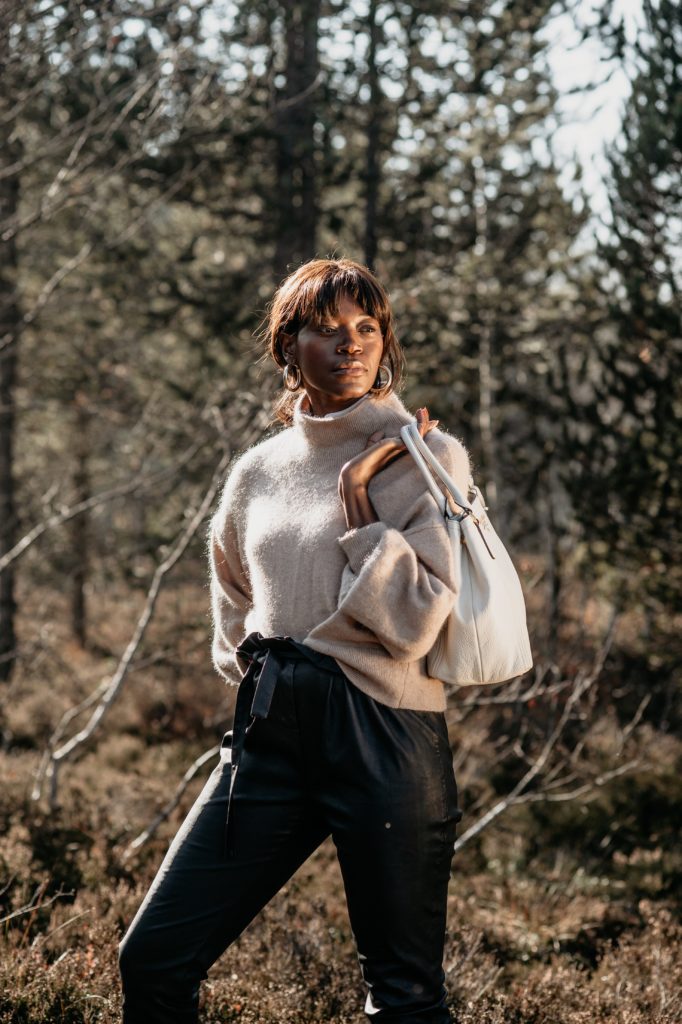 How and what to wear with leather pants?
I really think that mixing different fabrics and proportions is the key of success. A rules I almost use for every outfits. I love pairing leather with other textures, like here with a wheat suede jacket. I wanted a western style effortless chic I could wear during the weekend. There's lot of options for wearing leather pants. I would wear the same pants with a teddy coat (just received this one for my birthday), a blues striped shirt, a puffed shoulder top or like here with a big cashmere turtleneck sweater. See further more things I think that looks great with leather pants.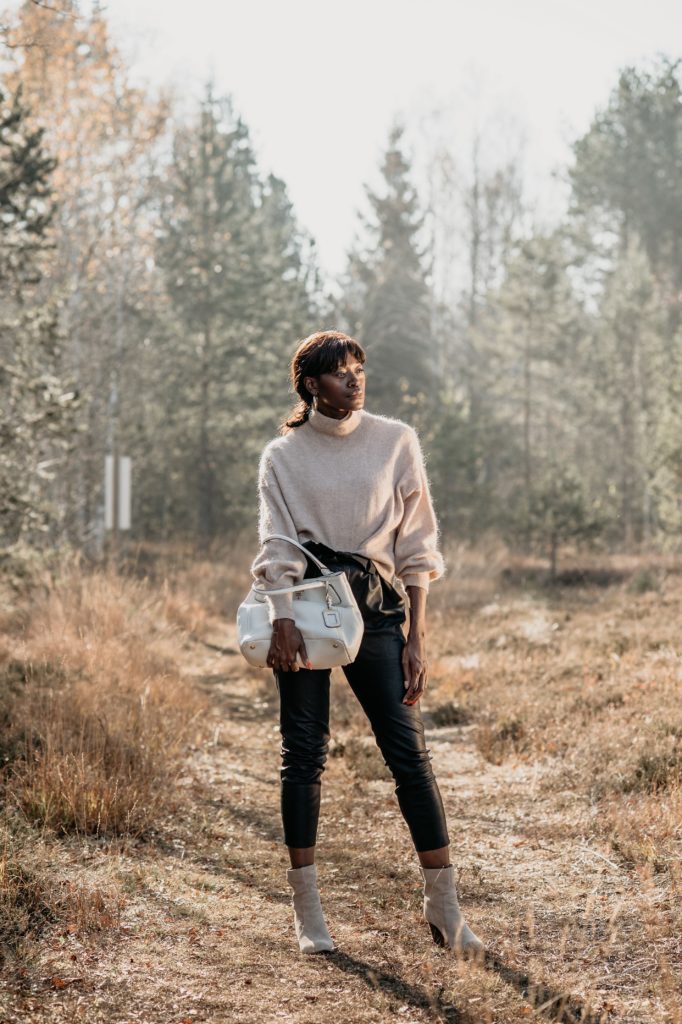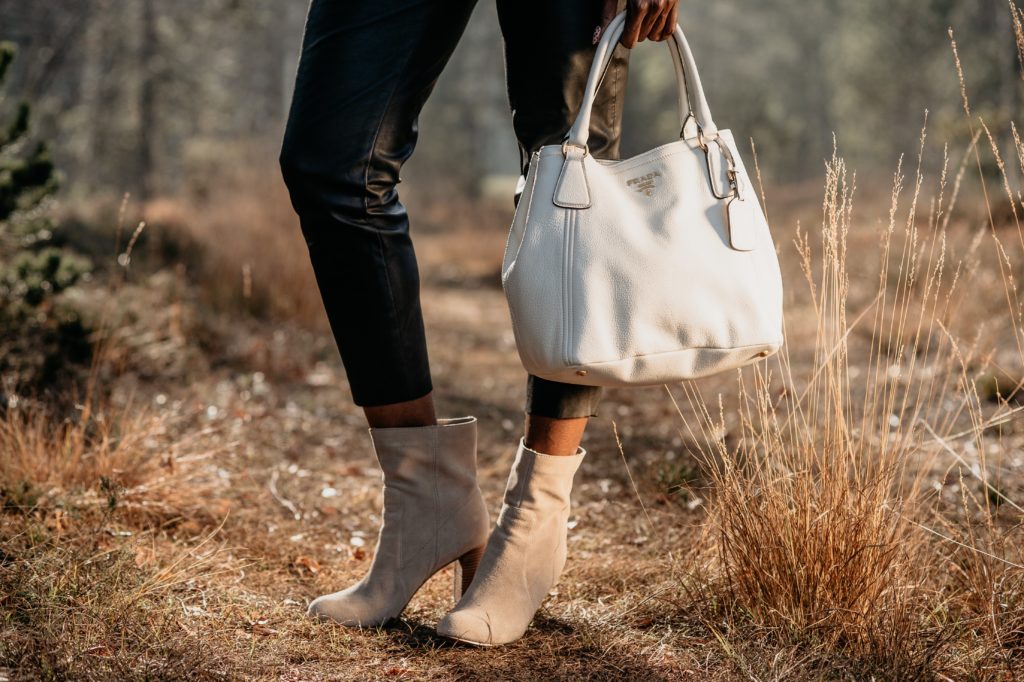 PICKS THAT MAKE THE BEST LEATHER PANTS OUTFITS 

In the same categoryDans la même catégorie