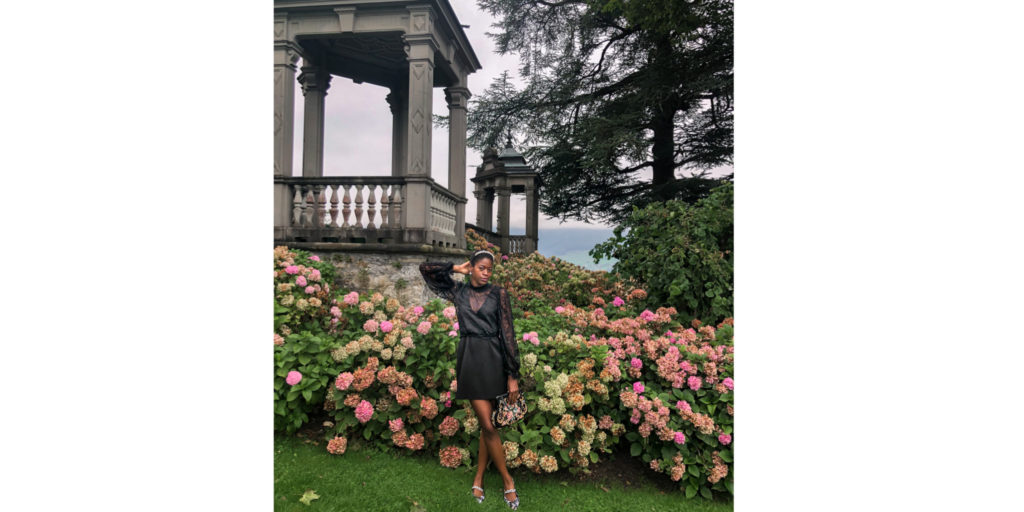 We are spending our weekend in Lucerne in Central Switzerland, the sky is dark, grey like a fall mist but the vibes, the setting are very romantic and are certainly used for wedding ceremonies. I even told my husband I thought we were on vacation. Cloudy sky reminds us we are gently approaching autumn. Hydrangeas are slowly ending for the season and we're visiting a place known for its fantastic garden circled by enormous bushes of those flowers. As we will soon start new season, I wanted to try some fall 2022 trends I love. What a perfect gloomy day for wearing a chic gothic look! I picked my best black lace clothing piece, some dark florals accessories and a jewel headband that could be a crown! #ohmygoth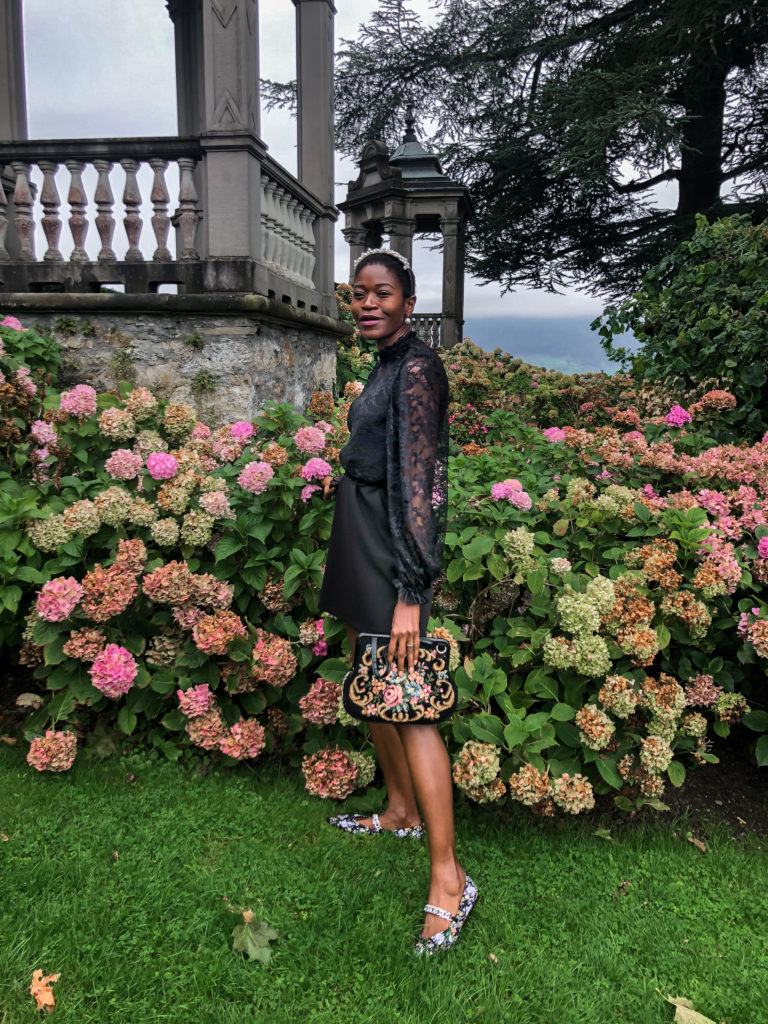 Embrace the fall gothic trend and bewitch everyone with exquisite black lace pieces or magnificent dark florals (or even both). Scroll down to shop the gothic chic key pieces.
Some of the links included in this blog post are affiliate links, meaning that I may earn a commission if you click through the link and make a purchase.
In the same category