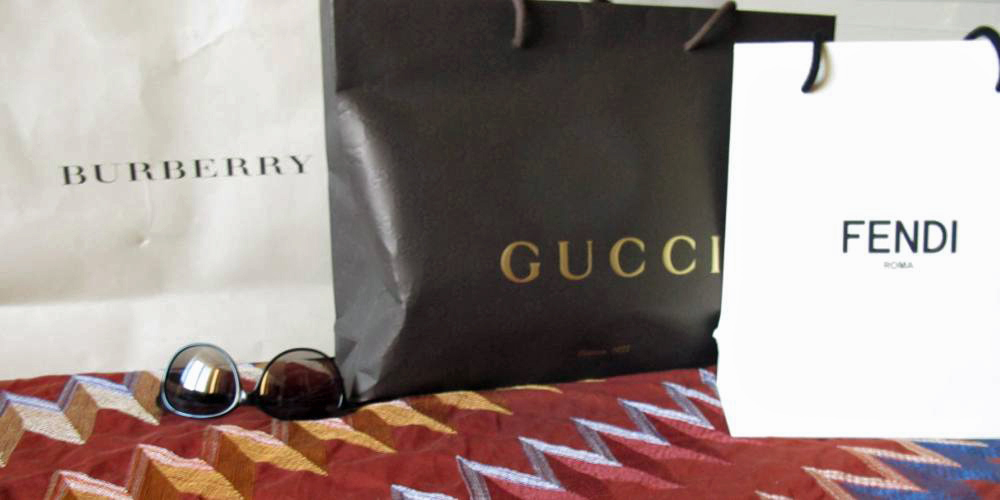 Saturdays, like many of you I shop. But this Saturday was special because I went to a huge and maybe the biggest outlet of Switzerland. Foxtown outlet in Mendrisio is close to the Italian border. This place in Switzerland is beautiful and I encourage you to visit.
Let's go back to shopping. First, you have to know that outlets in Europe are not equivalent to US outlets. We are on another level and prices as well. Here you will find mainly high fashion perfectly merchandised and preserved.
If you are looking for a designer bag for USD 200-300, at famous labels like YSL, Gucci, Burberry, Prada, Valentino etc… Don't bother thinking about buying it at this price. Except Michael Kors and Furla offer a wide selection of bags in this range of prices. You must save at least 600 USD or more to get a nice and medium bag (one large enough to hold a classic binder). That's the same with luxury materials like silk and leather. Fur is the most expensive material and you whole savings maybe will not be enough with some brands like Fendi or Ferragamo. We are on another level! Prices starts at USD 1200 and more. Please note that prices here are during sales season.
If you are tall like me (6 ft), I found long and beautiful pants at Gucci between USD 50-100. That's the place where staff was the most professional, smiling and kind. I don't say that because I love Gucci. It's just true. I will go back! I want to mention also Buberry, Michael Kors and Valentino where people were efficient and warm. They know how to make you feel comfortable where you can get intimidated by so much luxury. Michael Kors sells only bags and some watches. It's too bad because I would have loved to buy flatforms or clothes. But there's a friendly atmosphere and a wide selections of bags at a very attractive prices. It's the same with Furla.
Here are some of my favorite high fashion destinations with reasonable prices: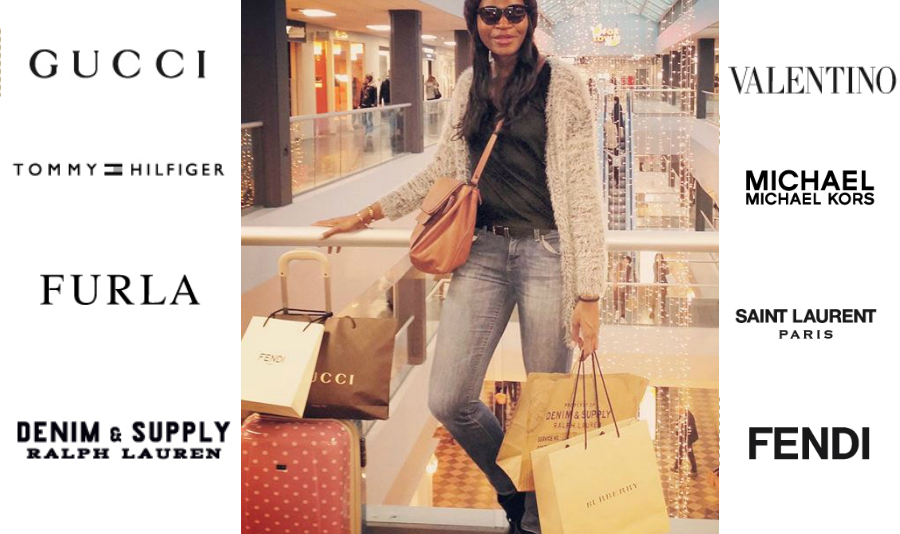 Gucci
Pants and tops at very affordable prices started at USD 50, bags small to medium from USD 600.
Burberry
It's a bargain heaven for trench coats from USD 350-500. 
Michael Kors
 et 
Furla
All bags are between USD 150 and  USD 400. The collections is pretty conventional.
Ralph Lauren Denim
Reasonable prices for denims. I bought one for less than USD 50.
Prada
Shoes from USD 80, sunnies from 140-180.
Fendi
Small accessories like sunglassess from USD 150. But you wont' find pompons or  Fendi bugs in this boutique outlet.  
Last advice
It's best to go on a weekday early in the afternoon to avoid navigating through a heavy crowd.
In the same categoryDans la même catégorie