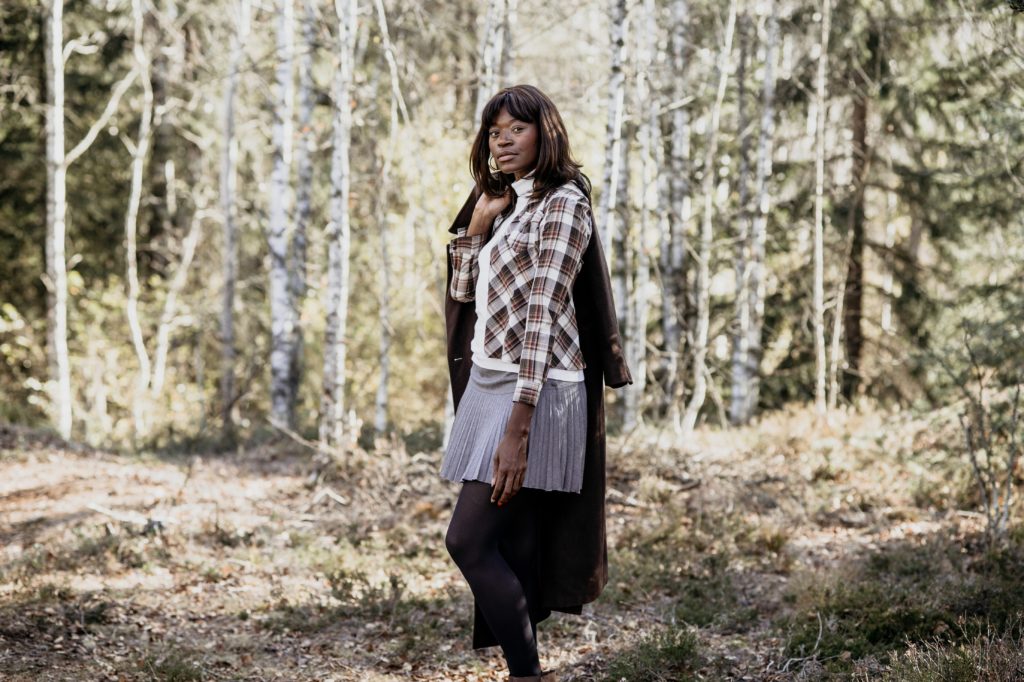 A timeless basic like a turtleneck paired with a plaid shirt is so actual and very on trend this winter. In addition, I love to wear shirts in this way because it allow me to wear them even when the temperature dropped. But here main piece is the plaid you can see everywhere now, on skirt, tops, coats and scarves.
Photography Mélanie Jenzer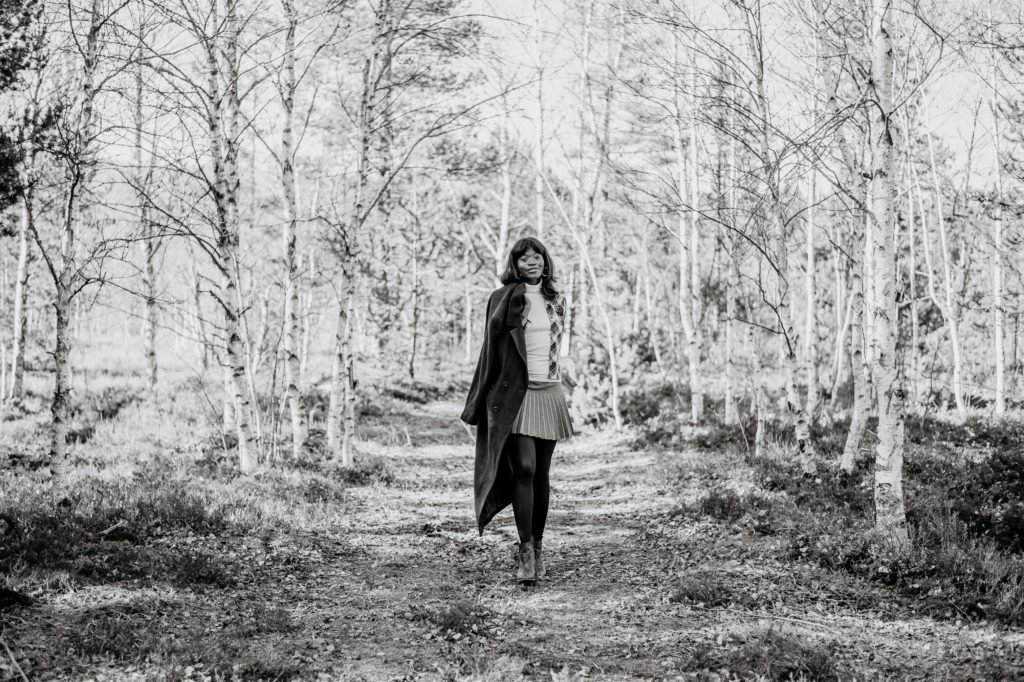 For this season, I already created some plaid outfits like here in a previous post in a more on duty style with mainly a blazer jacket and a skirt. For this outfit my pick was a plaid scarf belted with a fanny pack to cinched my waist and make my look more feminine and modern. We can almost think the scarf is incorporated to the shirt and look like only one piece of clothing. It's a perfect farmer inspired style great for a country escape on the weekend. This was shot in a beautiful wild decor that look like those forests you can see in North America.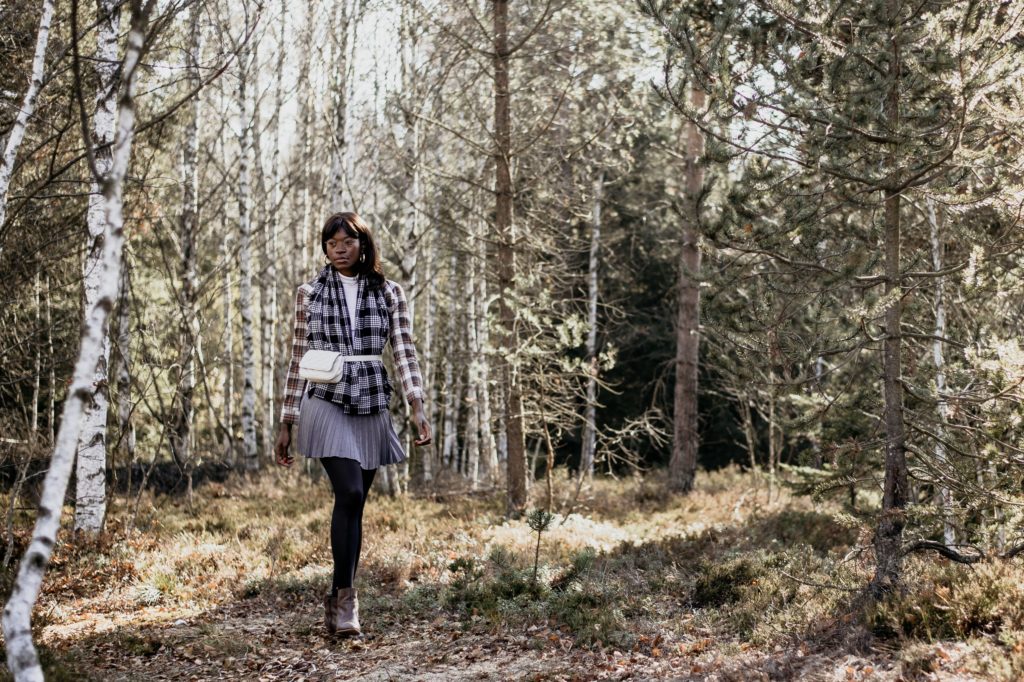 I usually don't like forests and bogs but I loved those white big and thin birch trunks and soft lighting that went through. This place located in Ponts de Martel was picked by the talented wedding photographer Mélanie Jenzer suggested to shoot in this space close to Hollywood movies decors. She obviously made those beautiful photos and others I can't wait to share on my blog. Check a website  www.melaniejenzer.ch to see her dreamy pictures and if you are going to get married she will help you to capture the best beautiful moments.
Below more plaid items and similar styles:

In the same categoryDans la même catégorie