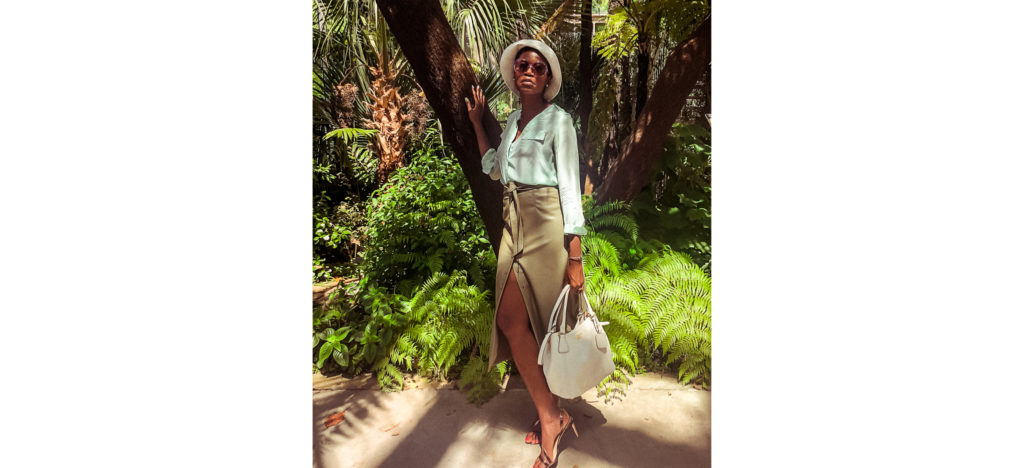 I've been gardening a lot and visiting many gardens these days and thus the first color that came in my mind was naturally green. This color trend matches completely with my passion of the moment. I wanted to reflect that on my summer attires and also wearing tones that feel fresh in summertime.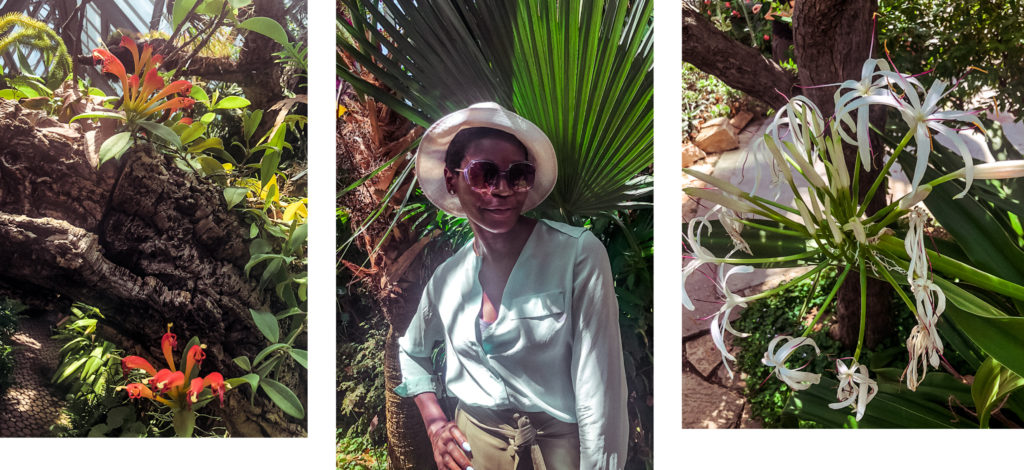 Nature doesn't make any mistakes when it's about matching colors. Looking around you outdoor is a great way to find ideas on how to wear certain summer color palettes. Here I chose wearing only green but in different hues, with a sauge pencil leather skirt and an emerald silk shirt. I added some brightness with gold strappy sandals and voilà I completely melt into this greenery background.
Embrace popular shades of green by wearing from head to toe with some chic styles below.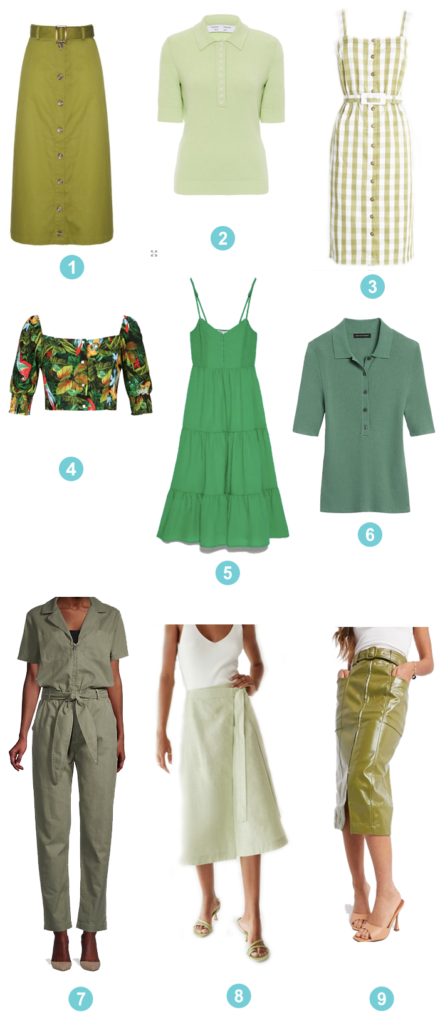 1 / 2 / 3 / 4 / 5 / 6 / 7 / 8 / 9
#greenaesthetic
Some of the links included in this blog post are affiliate links, meaning that I may earn a commission if you click through the link and make a purchase.
In the same category