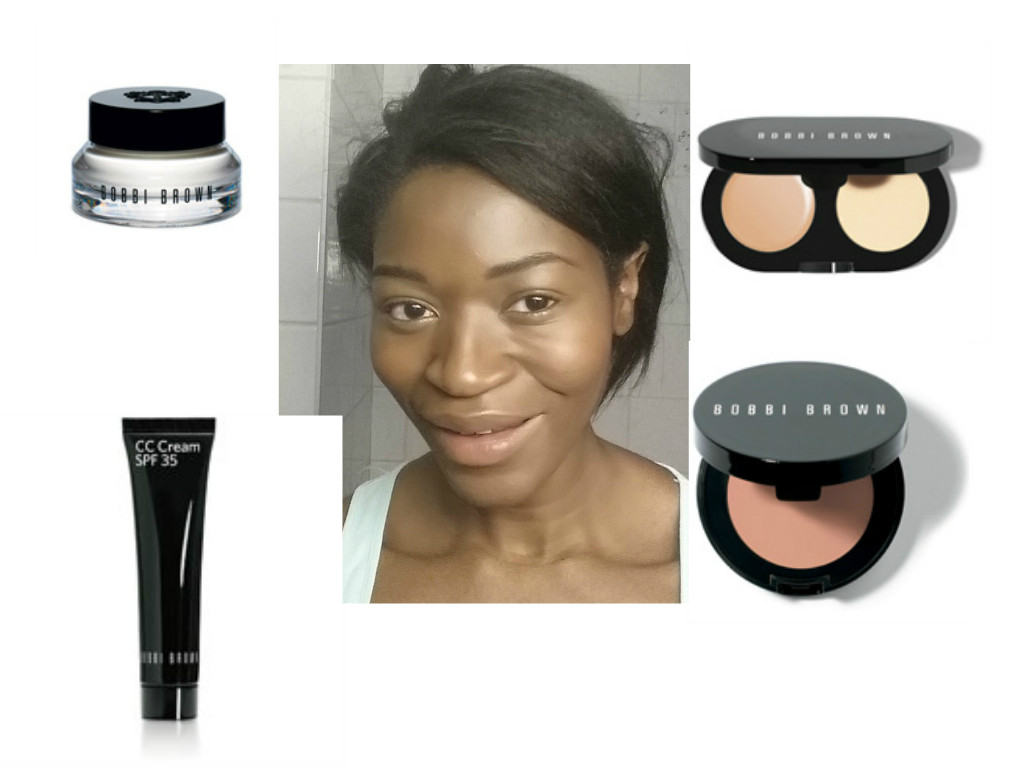 A few days ago, a professional makeup artist from Bobbi Brown tought me how to get a perfect nude skin. I think it's important to take some makeup lessons with a pro to help you to pick up the right tones and to apply make up correctly.  Here are Bobbi Brown products we used, step by step:
STEP 1 SKIN
An anti-ageing treatment, against wrinkles « intensive Skin Supplement »
An oil free moisturizer  for a smooth make up « Vitamin Enriched Face Base ». It's perfect for oily and combination skin types.
A fast-absorbing eye cream  « Hydrating Eye Cream » gently apply it with a swab or your clean fingers by patting. Then wait until product has been completely absorbed before applying concealer.
STEP 2 CONCEALER
If you have very deep and dark under-eye you better use a corrector «Corrector Very Deep Bisque» before concealer with a concealer brush. Blend gently with your fingers by pressing no rubbing.
We used « Creamy Councealer Kit » in Chestnut with two different brushes:
One for the creamy concealer, thin and flat « Concealer Blending Brush »
Another brush thicker and wider for the powder that sets concealer « Eye Blender Brush »
STEP 3 FOUNDATION
With a wide and thick brush « Full Coverage Face Brush »  blend "Long-Wear Even Finish Fondation SPF 15" in Chestnut 9 starting in the middle and working your way out . If you prefer a lightweight foundation, try  "BB Cream SPF35" in Deep to apply with your clean fingers. It's my favourite product!
STEP 4 POWDER
Because I have combination skin we applied powder that minimizes shine « Sheer Finish Pressed Powder» in Warm Chestnut, with « Powder Brush »
STEP 5 BLUSH
To light up my cheekbones we used the awesome blush "Cranberry 30" with blush brush.
STEP 6 LIPS
Apply a balm or for a nude makeup, "Rich Lip Color" in Uber Nude 33.
And see the result below!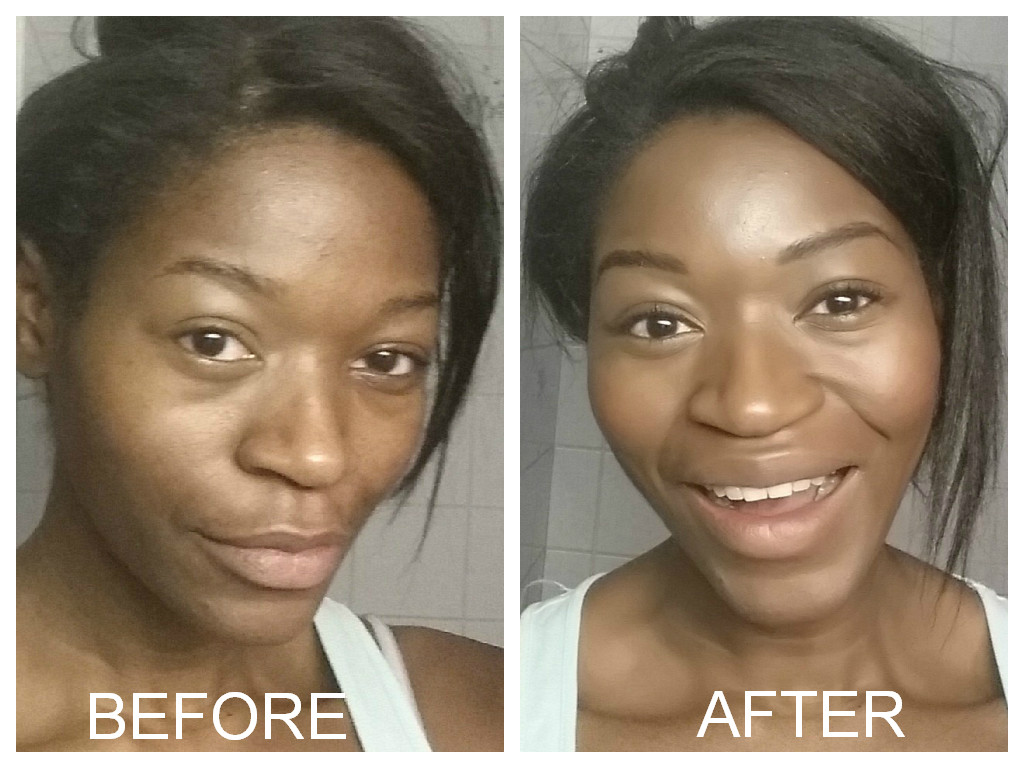 I suggest you to read Bobbi Brown's book "Bobbi Brown Makeup Manual", you will find many makeup and skincare tips  for beginners and pros.
In the same category