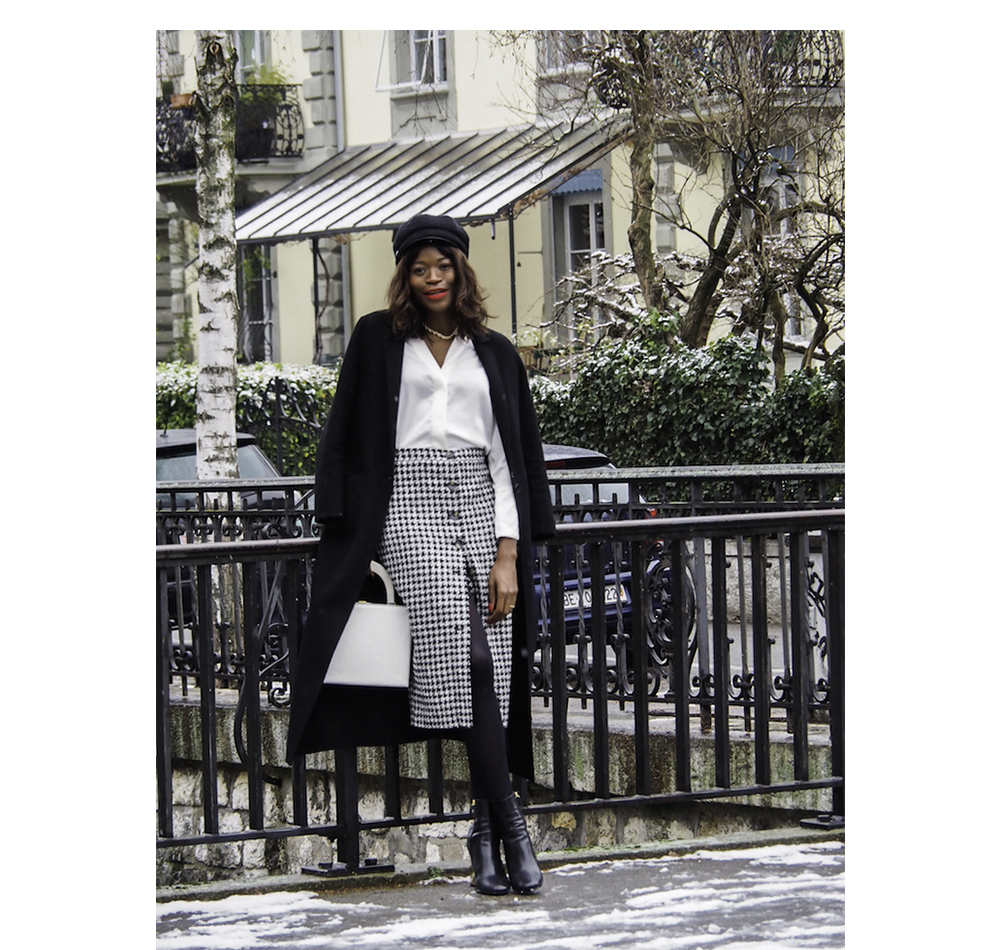 Houndstooth skirt may look a bit old fashioned but paired with modern black or white accessories it instantly makes a stylish Parisian chic outfit.
Photography J. Carrera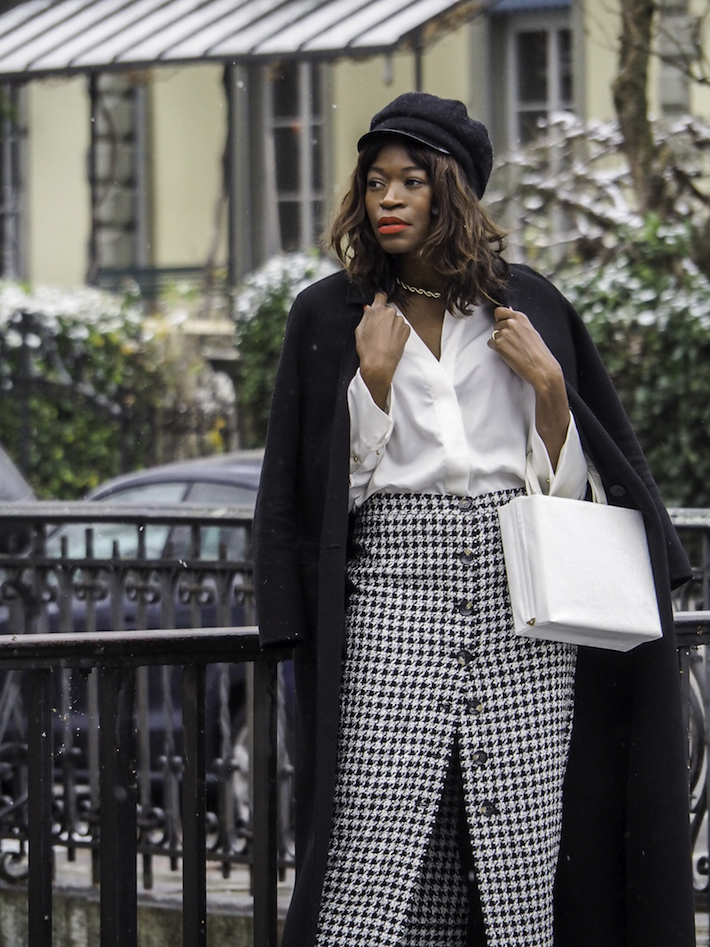 WEARING:
Blouse, skirt and coat Zara; boots Nine West; box bag vintage similar style here.
Here are some of my favorite houndstooth pieces right now: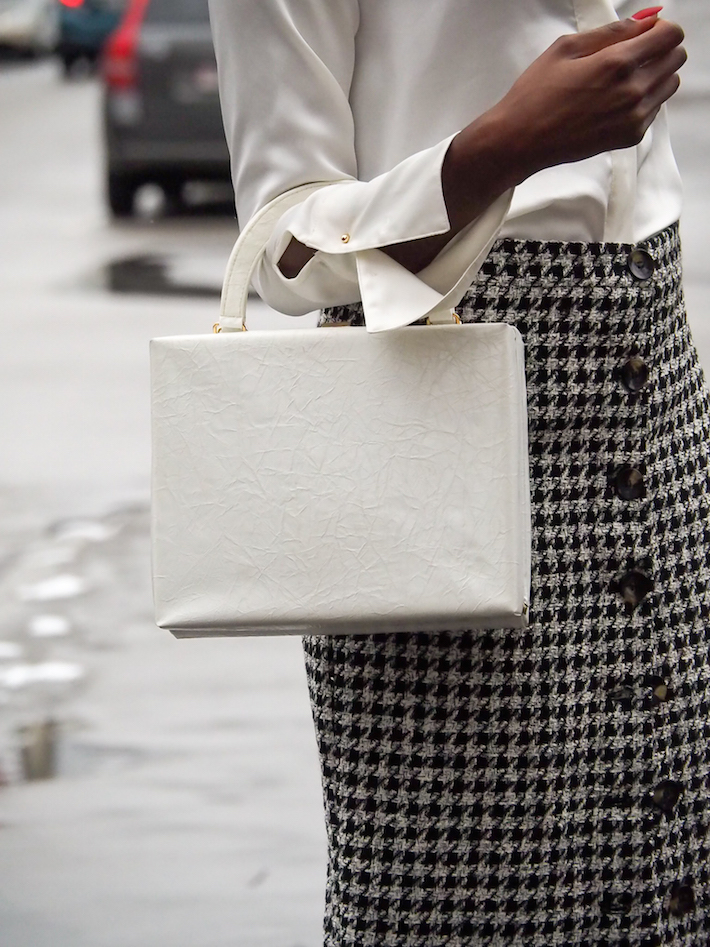 For a more contemporary style, I used trending accessories like a b0x bag and black leather ankle booties with chunky gold heels. I prefer to avoid to wear black pointy toe pumps or a blazer with that skirt. You easily get a lady look or worst granny look. Black and white, long skirt, chic satin blouse and beautiful jewelry is very Coco Chanel. She was the symbol of French elegance. I really adore her style even though I don't dress up everyday like that but it makes it more enthusiastic.
In the same category